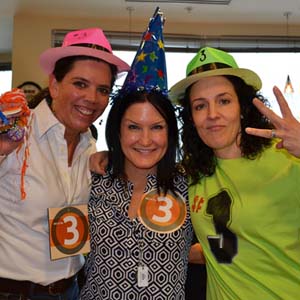 Last week, FORTUNE Magazine released its "
100 Best Companies to Work For
" list for 2013. Around here, it was received with a great deal of celebration, since CHG Healthcare Services - number 3 on the list - is CompHealth's parent company. The daily environment in which our employees work is the CHG ?Putting People First? culture, the driving force behind our recent recognition. But what does it mean to the healthcare providers who work with our recruiting divisions? They certainly don't keep an office or see patients in our buildings. They aren't here to share in company parties, recognition events, or leadership training sessions. What they do receive is the full impact of our people. CompHealth is literally in the people business; therefore, if we develop ours to be well versed, highly engaged recruiters and consultants, the people-first mentality will resonate outside these walls to the healthcare providers and clients we partner with. When you work with CompHealth, you become part of CHG's culture - whether it's just for one temporary assignment or a permanent placement opportunity. Here's an account from Tom M., PA-C, where he talks about his experience with several of our people: "Dawn guided me through the application process and my first assignment. When I told her I was ready to look at existing contract vacancies, she informed me that Travis would now be helping me. Travis soon became my trusted friend, confidant, and adviser. He helps me navigate the administrative issues that come with locum tenens, which lets me focus on my work. My wife also works with Travis to plan my future placements. Sometimes the two of them will tell me where my next assignment will be." It takes true partnership to create trust like that! And It's just one example of how our best asset (our people) can help you provide the best healthcare for the communities that need you. CompHealth leaders Amy Packer, Allison Beer, and Melissa Byington celebrate CHG's #3 ranking on FORTUNE's 100 Best Companies to Work For.