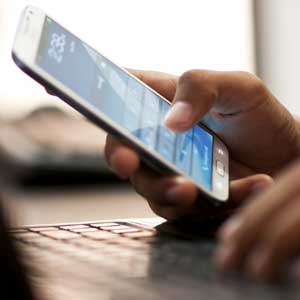 These days, it's just as easy for a patient to complain about her physician on
HealthGrades.com
as it is to rave about a sandwich on Yelp. No one likes to be criticized—especially in such a public and permanent place like the Internet. Though your gut reaction might be to immediately fire off a retort with your side of the story, there a few things to consider before responding to an online physician review.
Don't solicit positive feedback from friends to bump negative reviews down.
Asking friends to quickly write glowing reviews immediately after you receive a complaint will be obvious to readers who search for you online. Multiple physician ratings posted on the same day or within several days of each other send up red flags, and friends will have a hard time being as objective as a patient would be when writing a review.
Embrace physician reviews and encourage patients to write them.
You might be wary of directing patients to physician review sites, especially if you've received complaints in the past, but doing so can actually help your practice. Be sure to emphasize that you value candid feedback so that patients don't feel you're pressuring them to write a positive review, and assure them that you want to improve your practice based on what they have to say. Even if a few of your patients rate you poorly on the site, the majority will provide constructive criticism. Increased physician reviews can also help to expand your reach in search engines, which in turn can lead to new patients.
Read physician reviews and learn from them.
It can be hard to read a discouraging assessment from an anonymous patient, but the best thing to do is learn from it. Have you noticed multiple reviews that complain about your bedside manner or the hassles with an online check-in program? If so, it may be time to address those concerns. Likewise, you can also learn what patients like about your practice from positive reviews.
Avoid responding publicly to negative reviews.
Though you may be tempted to leave a response to a patient's complaint, doing so is a breach of confidentiality and can also backfire if the commenter is upset by your response or feels you have not adequately addressed his concerns. Some review sites allow you to send an email to a commenter, who can still remain anonymous, which may be a better way to acknowledge that you'd like to make the situation right again.
Consider legal action carefully before pursuing it.
Even if a patient lied in a physician review and you believe it damaged your reputation, it's difficult to prove it. Should you attempt to sue a patient for defamation, he or she might retaliate with a malpractice claim. Legal fees are also costly, especially if you are required to pay for a patient's attorney as a result of the lawsuit. Physician reviews aren't going away, and they can actually help your practice if you respond appropriately and let patients know you trust them to provide honest feedback. Read more about this topic and see some of the most popular review sites in
What Doctors Should Know about Online Reviews
.