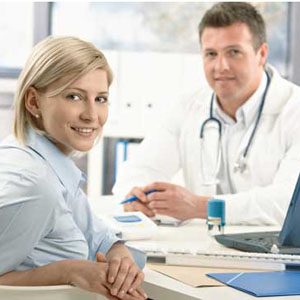 Earlier this week, physician assistants (PAs) across the country
celebrated
the birth of
Dr. Eugene Stead
. As the founding father of the PA profession, Dr. Stead was a disruptive innovator and proud of it! He conceptualized our place on the clinical care team and was consistently vocal about
physician assistants
being involved at every level. In this time of critical healthcare change, PAs need to be ever vigilant regarding regulatory and legislative changes. Persistent regulatory monitoring is necessary at the local, state, and national levels in order to preserve the efficient functions of the physician-PA team.
See also: Physician-PA Teams are Key to Value and Success
New Regulations for PAs and NPs
One example of regulatory monitoring and need to pay careful attention is the recent issue around hospital admissions. The Centers for Medicare & Medicaid Services (CMS) published a rule in the Federal Register on August 19 proposing regulatory language that threatens to disrupt the important role of PAs and other qualified licensed practitioners in the hospital admissions process. The new mandated requirements would limit the ability of PAs and nurse practitioners (NPs) to admit patients to the hospital. The final rule proposes to prohibit physicians from delegating to PAs or NPs the authority to admit a patient into the hospital. On September 5, the Centers for Medicare & Medicaid Services (CMS)
issued clarification
that affirms the ability of PAs, NPs, and medical residents to personally write admission orders and perform the history and physical (H&P) for hospital inpatient admissions. The
CMS statement
further clarified language contained in the Hospital Inpatient Perspective Payment System (IPPS) rule for 2014, which called into question and appeared to restrict the authority of PAs and certain other professionals to provide these important and critical patient care services. One major intention of the IPPS rule was to assist hospitals in defining the appropriate designation of hospital admission versus observation status. After a minimum three-day hospital inpatient stay, a Medicare patient would then become eligible for skilled nursing home care.
The Impact of Limiting PAs and NPs
Limiting the ability of PAs and NPs to provide hospital admission services would jeopardize patient access to necessary care and disrupt care in hospitals throughout the country. Changes to these rules would remove this long-standing authority from the physician-PA team, and CMS will cause access problems for patients who need to be hospitalized when no physician is physically present at the hospital. National organizations including the American Academy of Physician Assistants (AAPA) continue to work with CMS to help ensure that the rule and subsequent clarification will not disrupt access to care or the ability of hospitals to utilize PAs to the full extent of their education and expertise. As we enter into the final months of 2013, it is important for PAs to stay tuned and pay attention!