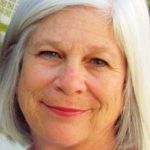 Ask Cindy Cade what her favorite accomplishment is in her life and she's quick to answer, "raising my awesome children." But coming in at a close second is her self-proclaimed "Alaskan Adventure." For 33 years, Cindy has worked as a
speech-language pathologist
(SLP) and she's loved every minute of it. But she's also had a desire to see the world. At the prompting and encouragement of her young-adult children, Cindy decided to seek out some adventure and travel. And thanks to CompHealth, she now has the freedom and flexibility to pursue this dream.
From Maryland to Alaska
After packing up her Mini Cooper last August, Cindy left her home on the Eastern Shore of
Maryland
and put the rubber to the road. Destination: Palmer,
Alaska
—a beautiful city nestled in the Chugach Mountains. Along the way she stopped to explore the Upper Peninsula of Michigan, Lakes Huron and Superior, Fargo, Banff National Park, Denali, and the Alaskan Highway. Now that she's settled in Palmer, she loves living the quintessential Alaskan lifestyle in a one-room log cabin, where she has to plug her car in so it will start in the morning when it's -10 degrees. Every day is an exciting adventure with a new set of wild friends, including moose, whales, sea otters, caribou, Dall sheep, cranes, and puffins. She's seen glaciers, the Iditarod, the Aurora Borealis, and the sunrise on Denali. She's even eaten reindeer sausage.
Providing Care that Makes a Difference
But what really keeps Cindy going during her Alaskan experience is knowing that she is truly making a difference in people's lives—in particular, the life of a kindergarten boy. In November, the boy suffered a stroke while he was playing outside that left him with expressive aphasia and right-side paresis. Because of her considerable experience helping adult stroke victims, she has been able to support this young boy with his recovery. "He has made wonderful progress and there is no better feeling than the bond shared with him and his parents through this process. This is why we do what we do, isn't it?" We couldn't agree more.
Click here to see current speech-language pathology jobs
.