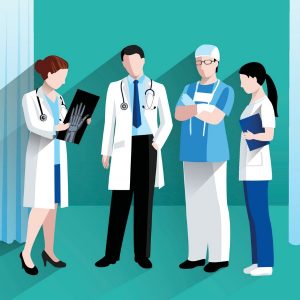 In this uncertain time of health reform physician practices are challenged to transition to value based healthcare, without a clear understanding of exactly how to operationally move away from a traditional fee for service model.  One way physician practices are addressing this issue is exploring how to incorporate Physician Assistants (PAs) and Nurse Practitioners (NPs) into their practice teams.
Quality Metrics Are On The Rise
Shifting to payment systems that reward providers for performance on quality metrics and patient outcomes are relatively new to independent primary care practitioners who are already working at or near capacity.  Expanding access to care for a consumer driven patient has become the new normal. Patients are demanding same day access and in order to see reductions in Emergency Room (ER) utilization, patients need to have increased access to their primary care providers. PAs and NPs are estimated to do about 85% of the work a physician would otherwise provide in the primary care setting.  PAs make up over 10% of the primary care workforce and play a critical role (along with NPs) delivering care in federally qualified health centers.  Increasing capacity of the health system to meet the growing numbers of patients seeking care is critical and necessary.
Team Based Care
As hospitals and health care systems continue to address quality patient care and improved access for patients to care, team based care is becoming more the norm.  It is cost effective and efficient to hire a PA or NP to perform 85% or more of the clinical tasks that were traditionally performed by physicians, and to leverage support staff including nurse care managers to engage patients for improved health outcomes. Operationally, PAs and NPs can be added to teams in a number of ways. Fall flu season is a great way to use a locum's provider to expand capacity and add on a flu clinic or incorporate evening or weekend hours as a trial to a more permanent hire.  Some practices may appreciate that return on investment analysis before making a long term commitment, full or part time.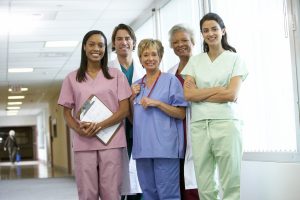 Improve Efficiency And Capacity
In traditional physician-only practices, team expansion can significantly enhance practice efficiency and expand capacity. Especially in primary care, PAs and NPs attract and manage a significant following of patients.  In many states, PAs may be designated as primary care providers as part of a Patient Centered Medical Home (PCMH).  Many third party payers offer practices increased financial payment incentives for achieving PCMH designation, therefore helping practices address patient access issues. In these models, the PA or NP will see both walk-in acute care patients as well as those assigned to him/her on a long term basis. Redesigning teams to include increased numbers of primary care providers, not just physicians but also PAs and NPs, is a significant part of the solution to alleviate the well-known shortage in primary care.   Organized medicine is catching on to not only the value for patients but also the return on investment when team based care is used to improve the health of their patients. References:
http://www.witf.org/news/2014/10/how-pas-are-re-shaping-health-care.php
http://www.nga.org/files/live/sites/NGA/files/pdf/2014/1409TheRoleOfPhysicianAssistants.pdf 
http://www.fiercehealthcare.com/story/4-ways-improve-primary-care-delivery/2014-10-02?utm_campaign=SocialMedia