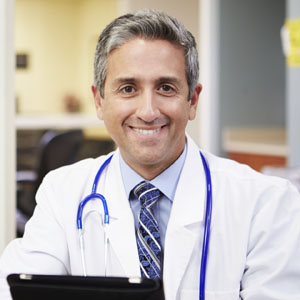 With all the uncertainty around the future of healthcare delivery — combined with healthcare systems across the country purchasing independent practices — more and more physicians are becoming employed.
Medscape surveyed 4,600 doctors
to find out the pros and cons of working as an employed physician and to determine if they are happier than their private practice counterparts.
Pros of Employment
Employed doctors mentioned the following benefits:
Financial security/less risk
Fewer administrative responsibilities
Better hours/work-life balance
Not having to deal with the business of running the practice
Not having to deal with insurers, billing
Guaranteed income/even cash flow
Good benefits package
Cons of Employment
Respondents listed a number of drawbacks to employment:
Limited influence in decision-making
More limited income potential
Too many rules
Less control over work/schedule
Being "bossed around" by management
Less/lack of autonomy
SEE ALSO:
Choosing Physician Employment over Private Practice
Overall Satisfaction
According to the survey, employed and self-employed doctors are almost equally satisfied. Both types of physicians reported high satisfaction; 74 percent of self-employed physicians rated their satisfaction either 4 or 5 on a five-point scale; 73 percent of employed physicians reported a similar satisfaction score.
Happier After the Move?
Overall, doctors moving from employment to self-employment are happier than those who make the opposite move. Seventy percent of those who became self-employed said they are happier now; only 9 percent said they are unhappier being self-employed. Of those who left private practice, 49 percent said they are happier to be employed; 25 percent are unhappier now.
The Impact on Work-Life Balance
Happiness may not improve with employment, but work-life balance does. More than half of respondents reported that work-life balance improved after taking an employed position. Work-life balance continues to be an important indicator of career satisfaction, especially for young doctors. Typically, employed physicians work shorter, and more regular, hours.
Worth Recommending?
Though there are clearly drawbacks of employment, 64 percent of employed physicians would recommend it to other doctors. Nearly a third of self-employed doctors would also recommend employment. However, 37 percent of self-employed physicians would discourage employment. Click here to read
Employed Doctors Report: Are They Better Off?
in its entirety.