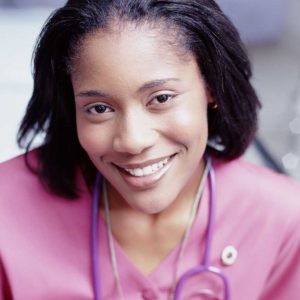 CompHealth recently surveyed 1,300 nurse practitioners (NPs) about their experience working locum tenens assignments. We found that more than half of respondents had either worked locums or know someone who has. Survey results reveal that nurse practitioners that work locums love what they do. In fact, 95 percent said they would recommend working locums to their colleagues. Here are the top reasons why NPs choose locums:
Compensation — 62%
Working at various locations —55%
Paid travel —40%
Paid housing —38%
Skill-set expansion —35%
Paid malpractice insurance —33%
The opportunity to practice in underserved areas —30%
Why I Choose to Work Locum Tenens – An NP's Perspective
Linda Turner, a neonatal nurse practitioner (NNP), has been working traveling assignments for almost 20 years. We reached out to her to find why she continues to work locum assignments.
Starting can be Scary
"Long, long ago and far, far away, I started my first locum tenens job. I was so excited to work some place new and different. But when I arrived and walked up to the double-door entry to the NICU, I felt like turning around and running away. I stood there like a statue for a few minutes, and thankfully no one came through that door. My fear of the unknown was about to take over when I finally gathered my thoughts, took a deep breath,  and walked through those doors into a 'new' NICU that was far more familiar than I imagined. And after 18 years of locums work, the rest is history."
The Benefits of Working Locum Tenens
"So what is the attraction of working as a locum tenens NNP? There are pros and cons just as there are for almost everything we do in life. Because you are filling a scheduling need, folks appreciate the fact that you chose to help them. You can work in locations you might not otherwise have the opportunity to see. In addition to the financial incentives, scheduling flexibility can be another benefit, especially if you enjoy traveling and want time off between contracts. It's educational to work in different NICUs and broadens your perspective on perinatal care around the country. Professionally, it's nice to get to know other NNPs."
Overcoming Challenges
"Despite our personality differences, NNPs possess many of the same qualities, no matter what part of the country we work in. Be confident in your NNP practice — your knowledge and experience with newborns remains with you no matter where you work – it's getting acquainted with new hospital or NICU staff, a different unit culture, and the electronic medical records (EMR) that create most of the challenges. I have taken those challenges and turned them into opportunities to quickly get to know people, learn the unit routines, and ask many, many questions. The more EMRs you learn, the easier subsequent contracts will become. There truly are so many opportunities for personal and professional growth doing locum tenens. There is a real sense of freedom that develops as you move through new contracts. I strongly encourage experienced NNPs to step outside your comfort zone. You may just surprise yourself when you realize how rewarding it can be."
Click here for current nurse practitioner jobs
.