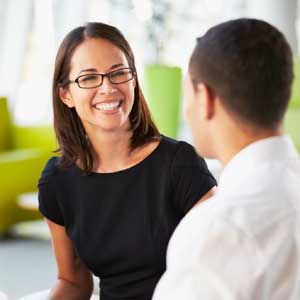 Employment or private practice? This is one of the toughest choices physicians—especially those right out of residency or fellowship—have to face.
Medscape recently surveyed 4,600 doctors
to find out the benefits and challenges of working as an employed physician.
Here's what the surveyed revealed:
Age Matters
Large health systems continue to purchase and consolidate independent practices. As a result, there are less self-employment options available to young doctors. Given this trend, it's not surprising that 70 percent of employed physicians are under the age of 40. The vast majority of self-employed physicians — 88 percent — are over the age of 40.
Financial Security is a Big Deal
When asked the primary reason for seeking an employed opportunity, "financial security" topped the list:
Financial security/less risk – 38%
Fewer administrative responsibilities – 29%
Better hours/work-life balance – 19%
Other – 15%
Within the "other" category, physicians mentioned "academic opportunities"; "avoiding the financial ruin of Medicare and Medicaid"; "life-work balance: when I'm off, I'm off!"; "more vacation time and no loss of income during vacation"; "the chance to work with incredibly bright colleagues"; and "a chance to work with a world-class stroke team."
The Money is Generally Enough
If financial security is a key motivator for seeking an employed arrangement, are these physicians happy with the pay they receive once they take the job? Nearly half of employed physicians reported being satisfied with their income; 30 percent were neutral about pay; and 22 percent indicated they were unsatisfied. What about physicians who made the move from self-employed to employed? The responses were similar: 46 percent said they were more satisfied as an employed physician; 27 percent said satisfaction remained the same; and 26 percent were less satisfied as an employee.
There are Pros and Cons
Not surprisingly, respondents reported both pros and cons of working as an employed physician. Benefits included "not having to run the practice" and the elimination of involvement in billing and collection. There are also negatives. Respondents report that added financial security requires trade-offs — doctors lose autonomy and influence, and are expected to follow new rules. Click here to read
Employed Doctors Report: Are They Better Off?
in its entirety.
For employed physician opportunities, click here
.