Working as a physician is stressful, and the hectic schedule makes it difficult to find time to spend with family. As a result, many doctor moms have a hard time finding the work/life balance they're looking for. Here are few physicians who have found wasy to spend more time at home without having to give up the careers they love. [caption id="attachment_6614" align="alignright" width="300"]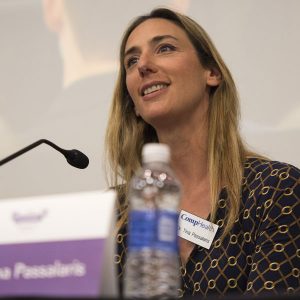 Dr. Tina Passalaris[/caption]
More Family Time 
Changes in her family took oncologist Dr. Tina Passalaris in a new direction. After spending years in a very intense university hospital setting — where she was at work all the time — she felt the impossibility of juggling the workload. When her father-in-law fell ill, she knew it was time for a change. Her husband was from Cyprus, so they decided to make the move to the small Mediterranean island to be with his father. "While there, I discovered that I could help out in the oncology center where my father-in-law was receiving his treatments," she recalls. "I thought this was great, I could support my father-in-law and work at the same time, so I took a temporary position there." The temporary one-year assignment turned into three and those feelings of being overworked began to creep back in. She was also finding less time to spend with her family — one of the main reasons for moving away. In the process of departing from the oncology position, she received an email from a colleague who wanted her back in the U.S. to cover during her maternity leave. "I agreed to cover her for four months, and that was my first
locums
experience," she explains. "I thought, 'Wow that went really well.' I had free time before and after, so why not continue this?" Traveling from her home in Cyprus, Dr. Passalaris takes locum tenens assignments in the U.S. The freedom of working locum tenens provides her the mom time she was sorely missing working full-time.
 "When I'm home, I'm one hundred percent mom!" she says. "I bring my kids to all their activities and can now be a part of their lives."
 Read more about how Dr. Passalaris is using locum tenens to spend time with her family in this blog post.
[caption id="attachment_6615" align="alignright" width="300"]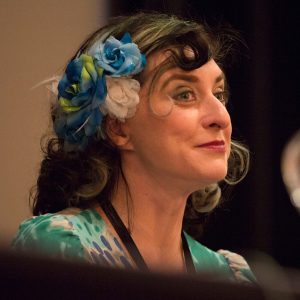 Dr. Madeleine Geraghty[/caption]
More Mentally and Emotionally Present
Dr. Passalaris is not the only mom who uses locum tenens to provide stability and a positive work/life balance. Neurologist Madeleine Geraghty also worried that her job wasn't allowing her to be as present in her children's lives as she wanted to be. The long hours and stressful work environment led her to think about making a change.
"Working with stroke victims can be incredibly intense, and if you overwork, you can burnout," she says. "I burned out working long hours too frequently and knew I needed to take a step back and spend some more time with my family."
After hearing about locum tenens from physicians at her hospital, Dr. Geraghty decided to try it. She soon realized that it gave her time to do what she loves most — being a mom. "When I'm gone, I'm gone," she shares. "But when I'm home, I'm very mentally and emotionally with my children. Working locums allows me to be with my children more and not halfway with them like I was previously." Check out more of Dr. Geraghty's story in
this blog post
.
Great For Dads, Too
It's not just physician moms who struggle to create the scheduling flexibility to spend more time with family. Dads are fighting the battle as well. "My family time in private practice was actually severely limited," says pulmonologist Thomas O'Mara. Between the practice, rounds at the clinic, and visits to the ICU, Dr. O'Mara was often off to work before the kids woke up and back home after they went to sleep.
"I didn't get to spend the time with them first off, and second off, the time that I did get with them I was always at work. I was always elsewhere. I wasn't really engaged," he says.
Several years ago, he left private practice for locum tenens and it has made a huge difference in his family life. "Now when I'm in my locum tenens assignment, I work. I can focus on my job. I can focus on my patients," he says. "But when I am home, [my kids] have me and I'm all there. I can help them with schoolwork or take them fishing or play games in the backyard. While it seems being gone two weeks at a time [for assignments] is less family time, actually it is more because the time that I do have off I'm engaged with them now," he adds. In this
video
, Dr. O'Mara talks about how he often takes his whole family on locum assignments. "I like to take my children because my kids can then go live in a different part of the world and they can live and learn the culture," he says. "That's learning that you just can't get out of a book."
Learn more about Dr. O'Mara here
.