[caption id="attachment_5724" align="alignright" width="300"]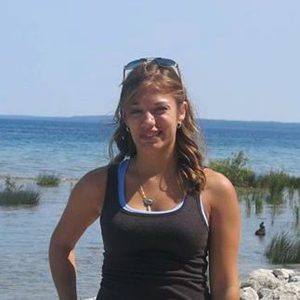 Rachel has enjoyed OT assignments across the country[/caption] Rachel's friends and family often ask her what her favorite assignment has been. After all, she's been traveling as an
occupational therapist
for a few years now and has lived in diverse locations nationwide. Unfortunately, it's just too tough for her to choose a favorite. "Each assignment has been too different to compare," Rachel says. "I've made such valuable friendships, discoveries about myself, and growth in my work that I can't pinpoint a favorite place or job." So far, she's enjoyed assignments in:
The Importance of a Good Recruiter
Rachel started traveling in 2013, a month after she passed her NBCOT board exam. She chose to work with CompHealth because she felt like she'd be in good hands. "I was drawn to CompHealth because I had a very good recruiter who made me feel like I would be taken care of by the company," she says.
"I liked that he was straightforward with information and was more than willing to accommodate my requests, such as looking for a place that would provide mentorship since I was a new graduate. It was that feeling of trust and respect that made me choose CompHealth over other companies."
Travel Leads to More Travel
Initially, Rachel traveled as a way to find a location where she'd want to live and work long-term. But she's found that the more places she experiences, the more excited she is to see more of the country.
The Best Part of the Job
For her, the most memorable aspect of the job is the people you meet. "By far the best part of travel is the friends I have made both in and outside of work," she says. "Somehow I always end up making a group of local friends." Her advice to other travelers is to keep an open mind, because your travel experiences probably won't go as you anticipated. But that's a good thing, she says. If you're willing to adapt to new opportunities, each travel assignment will "probably exceed any expectations you had set anyway."
Click her for all travel OT jobs
.