[caption id="attachment_6552" align="alignright" width="300"]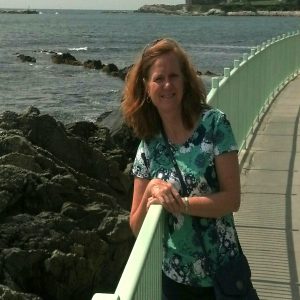 Melanie loves traveling as a therapist[/caption] When Melanie decided to try working as a traveler, the ability to see the sights was top on her list. Now, as a
traveling occupational therapist
, she enjoys the freedom to see different parts of the country. Melanie travels with her husband and invites her grown sons to join them on extended weekends to view many of our nation's most beloved sights.
Exploring New Cities
The assignments she chooses afford her a great opportunity to work with and meet new people. They even provide insight into the treasures each local area contains. As Melanie ventures out to her new surroundings, she loves taking assignments that allow her to bike, hike and stay close to the beach. "The patients and staff are so eager to offer travel tips," she says. Here are a few of her favorite stops in her traveling career.
Dalton, Georgia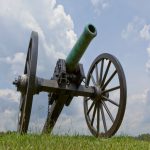 — 
Nestled in the foothills of the Blue Ridge Mountains, Dalton's charming downtown offers fantastic dining choices. The surrounding area features Civil War re-enactments and Cherokee Nation sights. "The small-town setting made commuting easy and the patients were genuine and friendly," Melanie shares. Check out our
open OT jobs in Georgia
to find your perfect traveling assignment.
Martha's Vineyard, Massachusetts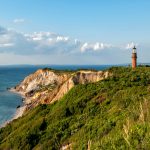 — 
"I lived on Cape Cod and took the ferry every day to work," she recalls. "Riding the ferry home allowed me to see beautiful sunsets, and living on the cape made weekend visits to Boston, Mass. and Newport, R.I., easy. We rode beautiful bike trails along the beach, went sailing and learned how to dig clams." One of the most picturesque destinations in New England, Martha's Vineyard boasts pristine beaches, brightly colored cliffs and historic lighthouses. If sun and fun are on your list, check out our
open PT jobs in Massachusetts
.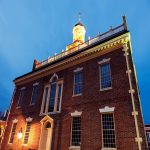 Dover, Delaware
 — 
"Dover is centrally located to several big cities, so we spent weekends in Annapolis and Baltimore, Md. and Washington D.C.," she explains. The capital of our nation's first state, Dover is rich in history and outdoor adventure. Dating back to 1791, The Old State House is an excellent way to experience and learn about the history of Delaware. Just north of Dover is The Bombay Hook National Wildlife Refuge where you can walk one of five hiking trails or drive 12 miles through the park. To experience a bit of our nation's history, check out our 
open OT jobs in Delaware
.
Making the Most of Each Experience 
Melanie has been traveling for more than a year and she loves the variety each job brings. Her goal is to make the most of each experience, see the surrounding sights and invite family and friends to each location.
"If you choose fun and exciting places, believe me, it is not a problem to get company to come!" she says.
Read more about why therapists are choosing to work traveling assignments in this blog
post
.