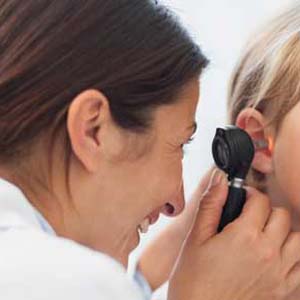 While a family practice physician may have aspired to own his own private practice 20 years ago, today's doctors are increasingly choosing to work at hospitals and clinics instead. "There's something very appealing about being an employee and having someone else pay the light bill," says Kristin Gillenwater, chief resident in internal medicine at the University of Missouri-Kansas City School of Medicine, in this
Kansas City Star article
. Gillenwater plans to work at a hospital or medical school after graduating this year, and her husband, Brian, also works at a hospital clinic. Like the Gillenwaters, other doctors prefer hospitals to private practices for several reasons:
The ability to work more flexible hours. Though private practices generally have 9 – 5 schedules and are rarely open during weekends, the administrative needs can require long, exhausting hours and rigid schedules. Doctors who plan to start a family worry about taking maternity or paternity leave, and those who already have children struggle to make time for them. Hospital jobs can be much more flexible and offer different shifts that accommodate those who find traditional working hours too restrictive.
Doctors don't deal with the stress of managing a business. Expensive equipment, rising insurance costs, computers and software for patient health records, and mounds of paperwork — along with the cost of rent and utilities — can make private practices expensive and overwhelming at times. Many doctors are drawn to hospitals that promise to take care of all administrative concerns, allowing them more time with their patients.
Hospital salaries can be higher than private practice salaries. When you start a private practice, you begin at the top and have few chances for career advancement and subsequent salary increases. Your salary also takes a cut whenever you need to purchase new equipment or make improvements to your practice. Employed hospitalists just starting their careers make about $200,000 a year, while those working in offices start at $150,000, according to Fierce Healthcare. A competitive salary and opportunities to advance within the hospital are attractive to many doctors.
New doctors are battling hundreds of thousands in medical school debt. The Kansas City Star found that the average medical school graduate leaves with $175,000 of debt — which can add up to loan repayments of $1,000 per month. Rather than take on more debt by opening a private practice, many new doctors are drawn to hospitals, which pay for the cost of medical equipment and often offer generous bonuses based on the number of patients they see.
Doctors feel ill-prepared to manage a business. While medical schools offer classes in practice management, many residents skip them in lieu of attending classes that help them to become more specialized. As a result, students graduate with little knowledge of how to successfully run a private practice — and a hospital or clinic position where administrative tasks are taken care of becomes even more alluring.
Though some doctors prefer the independence and control afforded by owning a private practice, young residents are leaning more and more toward the stability and flexibility of hospitals.