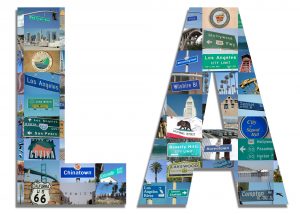 All across the country, the weather is slowly getting colder. As we dust off our jackets and turn on the heat, it's easy to dream of summer days at the beach. But in Southern California, just about every day is a comfortable summer day. From Disneyland, to Santa Monica beaches and to the thrilling streets of Los Angeles, Southern California might be the perfect place for your next locum tenens job.
The Happiest Place(s) on Earth: Disneyland and Disney's California Adventure
Start your trip off at the perfect place for kids and kids-at-heart. No matter how old you are, there's nothing like Splash Mountain at
Disneyland
. Now that the summer is behind us, the crowds will be much more manageable, which means more rides! New to Disneyland is Star Wars—now, you can meet your favorite Star Wars characters, check out replicas of movie props, and train to be a Jedi. Plus, starting in November Space Mountain will become
Hyper
space Mountain—it got a Star Wars makeover that should make any Star Wars fan excited. If just Disneyland isn't enough for you, visit
California Adventure
, which is right next to Disneyland.  When you arrive at California Adventure, you step into the scenes of all sorts of Disney and Pixar movies. Get to know the desert terrain of
Cars
with Luigi's Rollickin' Roadsters which takes you on a wild ride, or learn about how the master animators at Pixar and Disney work their magic.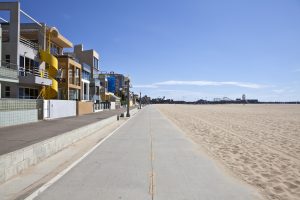 Bike through beaches with The Marvin Braude Bike Path
Also known as The Strand bike path, this paved path takes you from Torrance Beach to Santa Monica through 22 miles of beaches and piers. Make it a day trip by biking all the way down and back, or let yourself relax by biking from beach to beach to find the perfect sunbathing spot. Start at the southern point of the path, by Torrance Beach. Depending on the weather, sometimes there's a market selling fresh food by Torrance Beach, so you can get a snack to fuel the start of your ride. Then, bike about seven miles to the
Manhattan Beach Pier
. This pier offers clean beaches, good surfing, an aquarium and the pier itself is a great spot to see it all. It's also got a variety of restaurants where you can refuel. Spend the rest of your day here, or continue on.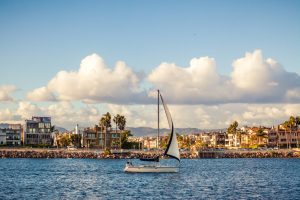 If you do continue on, make sure to also stop at
Marina del Rey
. It's just under eight miles from the Manhattan Beach Pier. If offers a great beach, but you can also go on boat tours, whale watching, or wander through Fisherman's Village. It offers restaurants and great views of the ocean. Keep an eye out for sea lions, dolphins and various birds—chances are high they'll be relaxing there, as well. Finish off your bike trip at Santa Monica, which is about six miles from Marina del Rey. Relax at Venice Beach, or keep your adrenaline rush and go on the roller coasters in
Santa Monica Pier
. The best thing about this bike path is that your trip is up to you—no matter if you want to bike for twenty minutes or all day, you'll still be surrounded by great beaches and the relaxation that comes in with the waves.
Explore Los Angeles
There are lots of locum tenens jobs open in Los Angeles, so if you've ever been interested in learning more about the city, now is the perfect opportunity.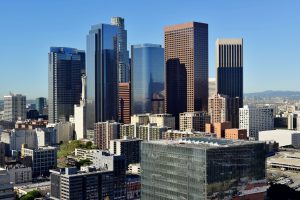 Check out incredible art, architecture and gardens at the
Getty Center
. It's got a constantly rotating set of art exhibits, and a permanent collection with art from before the 20 century. In addition, the gardens outside are just as beautiful as the art inside. Or, catch a concert or a game at
Staples Center
, which hosts some of the biggest names in music. For all of your adventures in Los Angeles, be sure to take the time to enjoy some of the food LA has to offer—your options are just about limitless. Be sure to stop at a roadside stand, chances are the produce was still growing less than a day before it ended up at the fruit stand, so you're guaranteed fresh food. Ready to have the vacation of a lifetime, and get paid while doing it? Check out
open locum tenens jobs with CompHealth
.