Medical lab jobs are competitive, and like any medical job, it's easy to experience burnout working the same job day-in and day-out. Fortunately, there are labs across the country who need travel lab professionals. Travel lab jobs can give you a chance to visit new places and find new challenges in your career.
Travel the country
An obvious perk of travel lab jobs is the opportunity to see the country while getting paid to help people in need. What gets better? [caption id="attachment_16315" align="alignright" width="467"]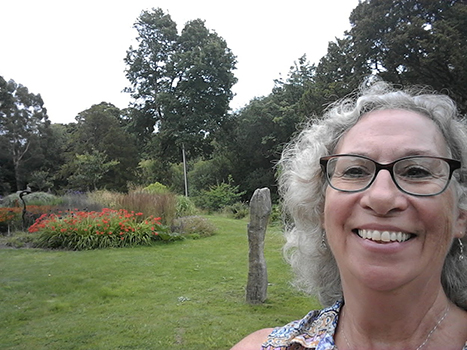 Medical Technologist Joyce Day[/caption] Joyce Day is a veteran medical technologist with a specialty in phlebotomy. She recently retired after a forty year career. It was a job she could take anywhere as her husband traveled for his job in the oil fields. She ended up in Louisiana for a while, but she felt it was too hot, and her hospital was so big that she often felt her work didn't matter. A friend suggested she consider working as a travel lab professional. In 2011, she took her first assignment in Phoenix, Arizona. Later assignments brought her to Colorado, Texas, Wyoming, Oregon, and Washington. Because Joyce's husband had retired early, he was able to go with her on each assignment. They bought a trailer and lived in trailer parks in each state, so they always had their home with them. "My favorite place of them all was
Gold Beach, Oregon
," says Joyce. "We were a block from the ocean. You could open your window and hear the ocean waves all the time."
Experience a fresh start
Another benefit of travel lab jobs is the fact that every few months, you get to start at a new job with new people in a new location. Nancy Chimara is a lab pathologists' assistant originally from New York. She moved west for a job, but when a new hospital came into town, she was laid off. She started traveling in 2011 to make ends meet, and she's been traveling ever since. Nancy says she enjoys the challenge of starting a new job every few months. Working as a travel lab professional can be beneficial at any stage of your career. At the beginning of your career, you can experience different practice settings and learn new skills. Traveling later in your career is a way to address burnout and increase enjoyment of your work. It's also a great way to transition into retirement if you aren't ready to stop working right away. Joyce is retired now, but she still likes to supplement her income by taking an occasional assignment when it's nearby and convenient.
Work in new environments
When you travel, you'll learn new things with each new assignment, because the work will change depending on the setting. For example, at a large hospital, Joyce found she would just be in charge of testing blood. But in a smaller hospital, it was more likely that she would be drawing blood as well. Joyce says that the challenges of a new job are the same for traditional jobs and for travel jobs. "No matter where you go to, the challenging part is the first two or three weeks getting used to the new instrumentation and the new information system," says Joyce, "You have to be a student every time."
Get competitive pay
[caption id="attachment_16316" align="alignright" width="350"]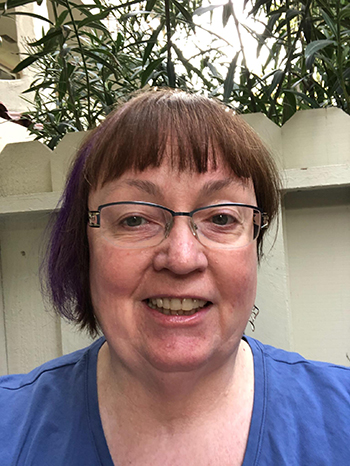 Lab Pathologists' Assistant Nancy Chimara[/caption] Travel lab professionals get paid an hourly rate, a housing allowance, a car allowance, and a range of benefits. With fewer expenses and competitive pay, working as a travel professional can be financially advantageous. According to Nancy, "I'm working less hours mainly because they don't want to pay overtime. Most of my other places I'd be salaried so I would have to work overtime without getting the overtime pay. When I do work overtime it's nice, because it's more money. I was never able to get it before because I was always salaried."
Live flexibly
Perhaps the best part of being a travel lab professional is being in control of your schedule. "A hospital is open 365 days, 24 hours so if you're in the medical field you know that you're going to be working weekends and holidays; it's just a given. As a traveler you have more choice," says Joyce. Travel lab professionals can work with their account representative to find a job that matches their ideal schedule. Plus, when Joyce wanted time off, she could just take it. "If you want to take three months off to go to Europe, you don't have to ask for vacation or anything like that. You just don't schedule yourself and you go," she says. Nancy gives this advice to lab professionals who are considering a travel assignment. "If you're not sure, take a short-term assignment. Take a week's vacation and do a week assignment someplace just to test the waters," she says. Even longer assignments are worth a try if your schedule permits. "Three months is not an eternity, and you can usually stick something out for thirteen weeks. The main thing is take a chance."
Want to learn more about working as a travel lab professional? Give us a call at 800.453.3030 or view today's travel lab job opportunities.