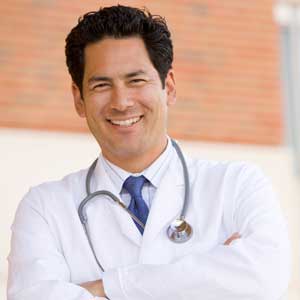 ​Chances are pretty good that you've heard of 
locum tenens
. We recently surveyed 1,000 physicians and found that 93 percent are familiar with locums and 92 percent have a positive impression of the practice. However, the survey also revealed that less than half of these doctors understand the benefits of working locum tenens assignments. Here are just a few reasons why doctors in all specialties and career phases — from residency to retirement — work locums:
It's a great way to supplement income (even if you're already employed) – According to a recent study, the number one reason doctors choose to work locum tenens is to supplement their income. Most locum tenens physicians also work in a practice or are employed by a hospital, and pick up extra locums shifts on weekends or over their vacations. It's a fast and easy way to earn extra cash to pay off student loans or to put toward other financial goals.
You can make your own schedule — Another benefit of locums is the ability to create your own schedule. You can choose which assignments to take, in what location, and for how long. It's an ideal option for those who have commitments outside of practicing medicine — like caring for a loved one, serving medical missions, or exploring other interests — or for those who are just looking for a better work/life balance.
Locums jobs are everywhere — There is no shortage of locum tenens jobs. Medical facilities in both urban and rural areas are in need of physicians to keep up with patient demand. As more Americans obtain health insurance because of the Affordable Care Act, patient need will continue to grow. [Click here to seach locum jobs]
Less administration, more patient time — Our doctors often tell us the most rewarding part of locums is practicing "pure medicine." Without having to worry about paperwork or other administrative duties, locum physicians can spend more time with patients. Successful locums are often asked by facilities to return for repeat assignments. As a result, some locums physicians work with the same patients for years.
No need to worry about insurance or overhead  — Beyond using locums as a way to make extra money, many physicians see locums as a viable full-time option. Unlike physicians who run their own practice, locum tenens don't have to worry about overhead or putting money back into the business. CompHealth physicians also receive comprehensive malpractice insurance that covers them even after their assignment ends. Locum tenens is also attractive to young physicians who have not yet established a patient base. One CompHealth physician recently said, "One paycheck of locums work is more than I make in three months of fellowship, so it really pays off — and it's a great experience."
Locum tenens assignments are available all over the country and in all types of practice settings. Maybe it's time to find out how locums can work for you.
This article originally appeared on 
HealtheCareers.com
.