Andrew Wilner, MD, FACP, FAAN, reflects on his experiences as a locum tenens physician and how newcomers can avoid making common mistakes.
My first locums job was in 1982, just after my medical internship. It's fair to say I didn't know anything about locums — I wanted to write a book before returning to residency and just needed a part-time job. I found a local ER through word of mouth and signed up for three night shifts a week. Since then, I've worked locums off and on in a variety of inpatient and outpatient settings. I've learned quite a bit the hard way. Here are five common locum tenens mistakes to avoid.
1. No malpractice insurance
First-time locums docs may not realize that the malpractice insurance they already have with their permanent job doesn't cover locums. That's a grave mistake. You must have a separate malpractice policy for each locums assignment.
In my case, I don't even know whether that ER provided malpractice insurance. Luckily, I never got sued!
Don't put yourself in that position! Get malpractice insurance that applies to your locum tenens job.
Malpractice insurance, also known as "professional liability insurance," is a complex topic. For example, more than 60% of physicians 55 and older have faced malpractice suits. To learn more, check out chapters 11 and 12 in my book, The Locum Life: A Physician's Guide to Locum Tenens.
If you arrange a locums assignment on your own, ask whether the facility provides malpractice insurance. If not, get your own. Staffing agencies routinely include malpractice insurance as part of your compensation. Just ask to make sure.
2. Inadequate skills and confidence
Make sure you have the proper training and confidence to meet the job expectations. In my case, I had just completed a medical internship at a large Veterans Hospital. I had tons of experience with end-stage heart, liver, lung, renal disease, and ICU care, but minimal ER experience. In retrospect, I was ill-prepared to assess and treat the myriad of acute medical problems that present to a community hospital ER.
It was a small hospital, and I was the only ER doc on duty. My heart was in my mouth every shift wondering what would come through the door. Memorable cases include a broken wrist, delivery of twins, a dog bite, a foreign body lodged in the eye, a ruptured hemorrhagic hepatic cyst, abdominal pain due to a grapefruit-sized testicular hydrocele, hysterical hemiparesis, and a lost contraceptive diaphragm. I muddled through these cases drawing on every shred of knowledge from medical school, a bag of reference books, and lots of help from consultants.
Moral of the story: If you are a recently graduated physician, make sure you are comfortable with your skills. You may be the only doc on site, and the patients and staff are depending on you.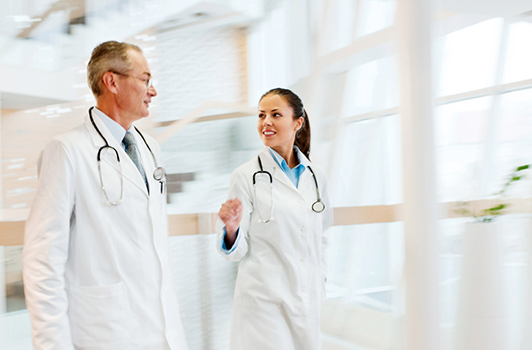 3. Low Compensation
It never occurred to me that compensation was negotiable. I just accepted the contract as a done deal.
But medicine is a business. Everyone would agree that as a physician, you provide a service and deserve appropriate compensation. However, the definition of "appropriate" is in the eye of the beholder.
While I accepted the ER contract without a second thought, subsequent locums experiences have taught me that it is sometimes possible to negotiate higher pay. Locums assignments are usually paid at an hourly rate. There may be additional compensation for overtime, holiday work, returning to the hospital after hours, carrying a pager, and hazard duty (i.e., COVID+ unit). When you get an offer, discuss with your agent whether there might be some flexibility. You won't know unless you ask.
4. Can't use the EMR
It may seem obvious, but you have to know how to use the facility's electronic medical record (EMR), which may differ from the one you know.
That wasn't an issue in 1982, but in 2013, I worked at a modern teaching hospital in Sioux Falls, SD. The experience would have been great except for one thing. I didn't know how to use the EMR.
Despite a few hours of on-the-spot training, I couldn't admit patients from the ER because I didn't know how to enter their home medications and convert them to hospital orders. Finally, an on-call IT technician arrived in the middle of the night to rescue my patients and me. For more gory details, check out "An EPIC Adventure."
5. Bad Attitude
I haven't made this mistake, but back in Sioux Falls, SD, I witnessed one locums doctor who did. It wasn't pretty. This young doctor had a chip on his shoulder. He believed that his medical training was superior to those around him. He also freely shared that the hospital where he usually worked was far superior. He only agreed to work in this backwoods hospital to earn some extra cash.
There's a valuable adage: "the 3 "A's of Success," comprised of affability, availability, and ability. Affability is the most important. Even if you show up (availability) and have excellent skills (ability), it's difficult to succeed if your colleagues think you're a jerk. On the other hand, if you are reliably pleasant to colleagues, patients, and staff, success is much more likely.
After many years of locums, I've adopted a mindset that virtually guarantees successful assignments. First, I remember that it's a privilege to come to work and get paid for what I love to do. (The assignment is an "opportunity," not a "job.")
Second, I'm a "guest in someone else's house." It's not my role to comment on the facility's glaring imperfections and inadequacies. My job is patient care.
Follow these two pieces of advice, and the facility will likely ask you to return and maybe even join the full-time staff! When you receive that invitation, you know you've done a great job.
A smooth beginning
Locum tenens offers physicians the flexibility to work when and where they want. Like any new endeavor, it's easy to make missteps when starting out. If you avoid the common locum tenens mistakes discussed above, your first experience will likely go smoothly and lead to many more.
More from Dr. Wilner on this topic: