Malpractice claims are a hard fact of life for many physicians. That's why CompHealth makes sure you have the protection you need when working locum tenens for us. Here are the key things you need to know about CompHealth's medical malpractice coverage, including what's covered and how CompHealth will support you in the event of a malpractice claim.
Locum tenens malpractice coverage
In general, physicians and advanced practice providers who work with CompHealth are covered by medical malpractice insurance while on assignment. In most cases, CompHealth obtains a claims-made professional liability policy with limits of $1 million per occurrence and $3 million aggregate per provider. (A "claims-made" policy covers claims made against the insured provider during the policy period, regardless of when the claim incident occurred.)
In some cases, the healthcare organization that contracts with CompHealth for locum tenens services provides their own malpractice coverage. In addition, the policy type and limits can vary depending on the state or the contract, so it's important to ask your recruiter about coverage for the specific assignment.
The policy additionally provides defense costs for administrative actions, such as board investigations, that arise out of a CompHealth locum tenens assignment (typically up to $25,000).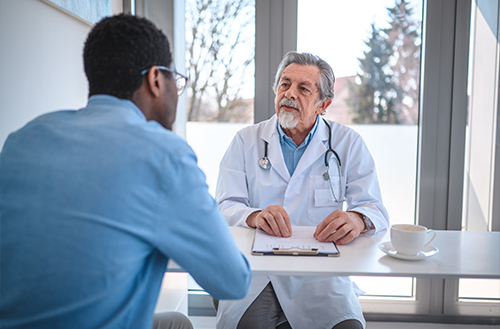 When coverage may vary
Some states or contracts necessitate a variation from the standard medical malpractice coverage. Virginia, for example, mandates higher claims limits, and New Mexico requires occurrence coverage instead of a claims-made policy to be enrolled in the patient compensation fund.
In addition, a handful of states have established Patient Compensation Funds (PCF). These funds, which are administered by the state, are intended to compensate people who were harmed by the acts or omissions of a clinician during treatment. CompHealth enrolls locum tenens physicians and advanced practice providers in the state PCF when possible while working in those states.
Situations that may impact coverage
The locum tenens malpractice coverage provided by CompHealth only covers claims arising from work performed while on assignment for CompHealth. It does not cover instances that occur while physicians are working for other staffing agencies or other employers. On the other hand, the policy does cover physicians for CompHealth assignment-related claims even if they are no longer working for CompHealth when the claim is made.
Another situation that may impact coverage is a failure to provide CompHealth with timely notice of a claim. Coverage also may be voided if a physician performs types of clinical work for which they were not approved. And, of course, criminal acts, intentional acts, and intentional omissions are excluded from the CompHealth malpractice policy. For more information about exceptions, ask your recruiter.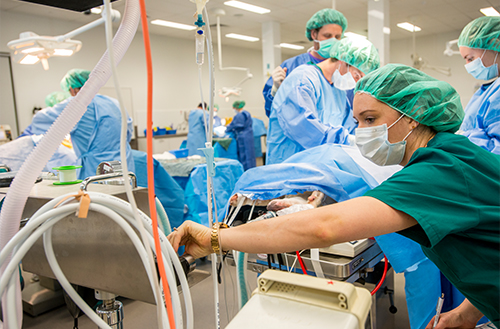 How CompHealth supports physicians when a claim arises
CompHealth has deep in-house expertise to support providers throughout the malpractice claim process. If you are notified of a malpractice claim arising from work performed while on assignment for CompHealth, immediately notify CompHealth's claims management team at chgrisk.management@chghealthcare.com.
Our claims management team has extensive experience and is available to support you whenever personal assistance is needed. The first thing your claims manager will do is connect you with local legal council. CompHealth has developed an extensive network of experienced malpractice attorneys throughout the United States with whom we've worked on previous cases, so we'll make sure you have the support you need.
Would a malpractice claim affect your ability to work with CompHealth?
Malpractice claims are common, so a claim won't necessarily affect your ability to continue working with CompHealth. Every situation is unique, and CompHealth's quality management team reviews each case individually to determine whether the physician meets our credentialing standards and can continue to work for us.
CompHealth wants to take care of you — no matter what happens while on assignment. We are committed to defending and supporting you if a malpractice claim occurs.
If you have questions about malpractice coverage, contact Valarie Berry, senior director of enterprise risk management, at valarie.berry@chghealthcare.com or 801.930.3845. To report a claim, contact our claims management team at chgrisk.management@chghealthcare.com.