This series is a deeper dive into what it's like to work as a locum tenens physician. For this article, we spoke to anesthesiologist Dr. Ahmed Abdel Rahman. He shares how locum tenens has allowed him to have more time with family and enriched his career as an anesthesiologist.
Many people wouldn't think an anesthesiologist with a spouse and five children would be a good match for the locum tenens lifestyle. Instead, you might expect them to prefer a permanent position close to home, where the work schedule is more "predictable" and the flow of income more "stable." After all, locum tenens often requires travel to a distant hospital or clinic — wherever the contract is located.
As it turns out, the more predictable scheduling and higher pay of locum tenens were two of the three deciding factors for Dr. Ahmed Abdel Rahman. The third was a pure and simple desire to never again deal with office politics. Fast forward a few years, and it was a decision that changed the course of his career, and maybe even his life.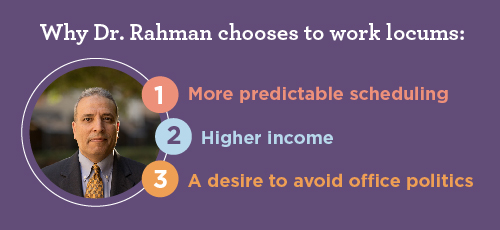 From Cairo, Egypt, to Fort Worth, Texas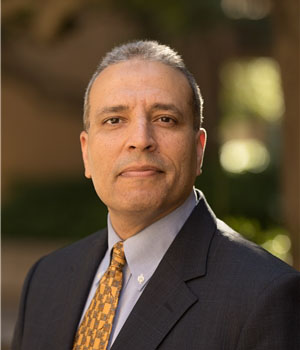 Looking back, Dr. Rahman never planned on becoming a locum physician. His medical career, which spans more than three decades now, began in Egypt, where he graduated from Ain Sham University Medical School in Cairo. After a residency and two fellowships, he joined the anesthesia program at Eastern Maine Medical Center, where he worked for 10 years, building up experience as well as his credentials, including an MBA from MIT! In 2014, Dr. Rahman accepted a position as department chief at Texas Health Huguley Hospital and relocated his family to Fort Worth, Texas.
Perhaps this is what Dr. Rahman's professional life would have looked like until retirement — every few years a new position, possibly more prestigious, possibly not. Yet despite his success, he wasn't quite content with the non-doctoring aspects of his job. In 2018, he decided to give locums a try.
RELATED: 2022 anesthesiology salary report
More time for family and himself
Four years later and Dr. Rahman is more committed than ever to this very important decision. His assignments have taken him all over the country — including a stint in Alaska, where he enjoyed an evening hike each day after work and watching the July sunset well past 10 p.m.
Dr. Rahman undoubtedly misses his family while on assignment. But the tradeoff is that his time at home is more relaxed; he's there with nothing to do but spend time with loved ones. For longer assignments, his family sometimes flies to where he is working for a short getaway.
Either way, Dr. Rahman has a clear division between work and personal time — a boundary he says was sometimes hard to find when he was working as a permanent anesthesiologist.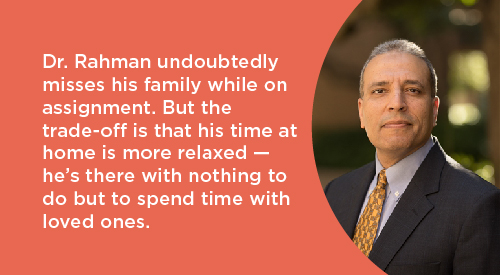 Locum tenens vs. a permanent position
Dr. Rahman says the biggest difference between a permanent position and locum tenens for anesthesiologists is the money.
"In a permanent position you will work more than needed and not get paid for everything you do," he says. "As a locums, every minute of your life counts financially."
As far as the work goes, he says it's essentially the same. Of course, Dr. Rahman's day-to-day schedule and responsibilities vary by assignment — but only slightly.
"It's either eight hours a day or 10 hours a day, and would you like to be on call or not on call?" he explains.
He determines these and other details when he chooses which contracts to accept. Wherever he goes, he has a full slate of patients and procedures to support. He's as busy as any doctor can be, which is exactly the way he wants it.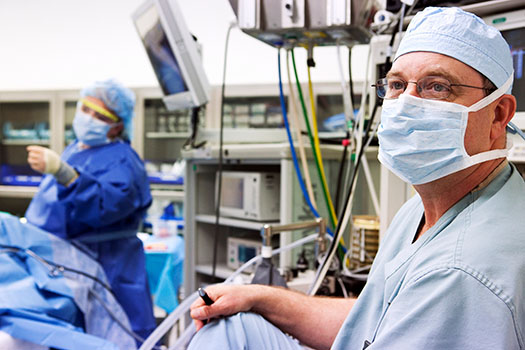 What a locum tenens anesthesiology assignment is like
Most of Dr. Rahman's assignments begin the same — with an orientation.
"They'll ask someone who has been here for a few years to supervise me or let me know where everything is and even help during surgery, if needed," he says.
Once acclimated, he might be asked to supervise a team of CRNAs or work entirely on his own. When asked which scenario he likes better, Dr. Rahman emphatically prefers the second because of the opportunity it provides to interact directly with the other physicians.
"I love it," he says, "Surgeon to anesthesiologist, anesthesiologist to surgeon — the communication is very easy."
Making friends and community connections
In Dr. Rahman's experience, making friendships and forging new acquaintances with other medical professionals is the best part of the job.
"As long as you love the area, you'll find people and you'll make new friends," he says. "What I love about locums is you go, and it's like networking. You make connections in every state you're in and every place you work. It's not like that when you're permanent. When you're permanent, that's it, you're done. Locums is different, and that's what I love about it."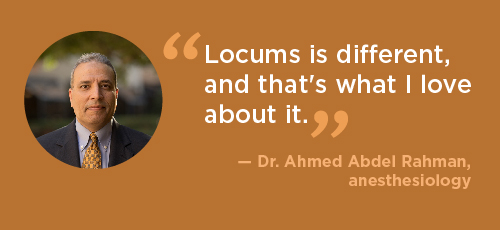 After work, Dr. Rahman usually goes to the gym and then to the local mosque for the last prayer of the day. He says he's never had any trouble finding a mosque or feeling welcomed there.
He uses Zoom on a daily basis to keep in touch with his family — often helping his children with their homework before bed. His assignments pass quickly, and before he knows it, he is back home again, enjoying his time off. When he needs an extra week to unwind, he just builds the break into his schedule.
You're going to love it
Everyone's situation is different, but for Dr. Rahman the choice between locums and permanent has never been clearer.
"Don't hesitate," he says to anyone who might be thinking about making the same change, especially to his fellow anesthesiologists. "Just go for it. Go try it. You're going to love it."
Want to learn more about locum tenens for anesthesiologists? Give us a call at 800.453.3030 or view today's locum tenens anesthesiology job opportunities.