In the wake of the COVID pandemic, many physicians have been left dissatisfied and burned out. In fact, 43% of respondents in a new survey from CHG Healthcare said the pandemic had a negative impact on their career satisfaction. And nearly a quarter said they're likely to leave their current position by the end of the year.
But jumping ship without a plan isn't the best way to steer your career in a more satisfying direction. We talked to several physicians about what was important to them when they decided to take the next step in their careers. Here's their advice on how to get what you want in your career.
Carving out work/life balance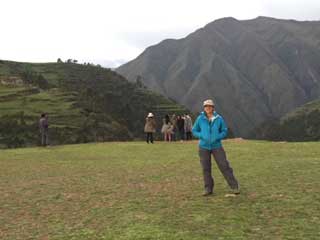 A full 83% of survey respondents said work/life balance was important for physician career satisfaction. But healthcare traditionally hasn't been an easy industry for finding work/life balance. That's why some physicians have gotten creative in order to carve out space for their family life and personal interests.
"I always had an interest in global health and working with underserved communities," says hospitalist Dr. Jeanne Cabeza. She's served medical missions in places like Haiti, Thailand, South Sudan, and Uganda. The thing that has enabled her global work is a decades-long locum tenens career, which provides a stable paycheck along with periods of time off for humanitarian travel.
"This life is kind of a dream for me," she says, "and I don't think I would have been able to do this" without locum tenens work. "There's a degree of freedom to do what you want that is very nice."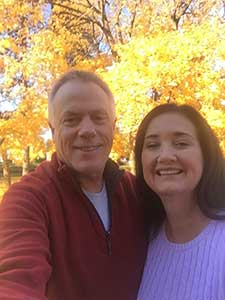 For Dr. Robert Brenner, a gastroenterologist, working locum tenens has provided a way for him to live near his extended family and be fully present at home while he's there. After practicing in San Diego for 26 years, Dr. Brenner first decided to relocate to a less expensive city. He tried full-time employment in Texas and then in Washington.
"But during that time we went from one grandchild to three grandchildren, and then my wife's mom was turning 80 and was starting to fray on the edges a little bit. So the family issues were getting to be pretty compelling, and we decided to move back to San Diego," Dr. Brenner says. "I decided to go on the road to do locums. That way I could consolidate as much work as I could into a 20-day span, then I could be home for about 10 days a month. I don't like being away — but when I'm home I'm free."
Seeking job stability
According to 78% of survey respondents, job stability is a key element in a satisfying career. For some, that may mean working for a large healthcare organization. It may seem counterintuitive, but Dr. Cabeza found the stability she was looking for in locum tenens work.
Many of her assignments are recurring, so Dr. Cabeza has a good idea of what her upcoming workload will be. For example, she's had a recurring contract with one hospital since 2007. "I work on and off with them, and I can't tell you how many times they have asked me if I wanted to be hired. I said, 'I love working with you, but I want to be a contractor,'" she says. "You can get a certain amount of stability."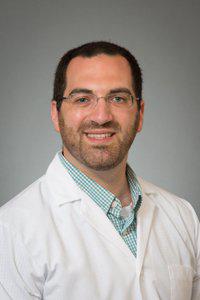 When hospitalist Dr. Mike Gross decided it was time to make a change in his career, he briefly considered locum tenens work. But what he really wanted was a stable, permanent position that would enable his growth as a physician. He turned to CompHealth's permanent placement team to help identify opportunities that he would never have had the time or resources to discover on his own — and to weed out those that weren't a good fit.
He wondered if there were opportunities available at hospitals he wasn't familiar with, and CompHealth helped him find the right opportunity. When he finally accepted a job, he was thrilled with the opportunity. "In terms of the flexibility and feeling like this is a place that values my contributions, it will allow me to continue to grow as a physician," he says.
Focusing on culture
Hospitalist Dr. Michael Magee also came to CompHealth with a very good idea of what he wanted in his next full-time position — and a positive workplace culture was a big part of that.
Many survey respondents shared the same sentiment: 76% said workplace culture was an important factor for physician career satisfaction.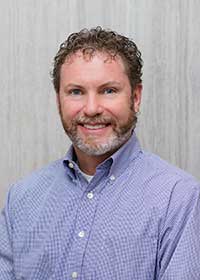 Dr. Magee knew he wanted to live in the West, near the mountains, and in a smaller community. CompHealth introduced him to an opportunity in Coeur d'Alene, Idaho — a town he wasn't previously familiar with, but it turned out to be exactly what he was looking for.
"When I interviewed, the people were very nice and very welcoming. It looked like a strong program that I think is going to be a perfect fit for both of us," he says. "The way they are approaching the hospitalist role as well as their view of medicine was directly in line with my comfort level in terms of practice and my philosophy on medicine, so it was just a perfect fit."
Confronting compensation
Conversations on compensation and contract negotiation with a potential employer can be uncomfortable for some physicians. But compensation is an important factor when it comes to physician career satisfaction. 75% of survey respondents rated compensation as one of the most important things they were looking for in their careers.
Dr. Gross says you have to be very upfront about compensation — whether it's directly about pay, vacation time, continuing medical education funds, or paid time off. And one of the benefits of using a staffing agency to find a permanent position is that they can help with the compensation discussion.
"When you have an employment agency, their purpose is to make sure you're being very upfront about these things," Dr. Gross says, "because the assumption is that they're going to be able to properly communicate this with the company."
Whether you are ready for a career change today or considering a move in the near future, finding a position with the right work/life balance, job stability, compensation, and healthy workplace culture is key to your career satisfaction.
"My opinion is that life is short," says Dr. Magee. "Now is a good time to look; now is a time to pursue your dreams whatever they may be."
CompHealth can help you find the position that's right for you. Give us a call at 800.453.3030 or view today's physician job openings to get started.