Trevor Cabrera, MD, shares how first impressions and professionalism on assignment translate to a good locum tenens experience and long-lasting locums career.
Locum tenens is known for its flexibility, minimal bureaucracy and administrative work, and freedom from the bonds of a long-term commitment to less-than-ideal situations. I certainly am the epitome of that life. However, it also comes with the double-edged risk of the lack of consistency and stability of work. As a result — as many locum tenens providers will likely agree — the importance of making strong and lasting impressions is critically important, and maintaining professionalism and strong connections are key to the longevity and continuity of a job.
How to enter a room: The first impression
I'll never forget a story I was told by the staff at one of my regular locum jobs about another provider who came to cover a shift when I wasn't able to. She walked into the unit, didn't introduce herself to anyone, and yelled at the nurses. She expected them to attend to her immediately — despite a patient hemorrhaging — since she was the "doctor". She called out one of the most senior physicians for a moment of mask relaxation behind the desk, and later rudely got in the way of another surgeon as he entered the operating room. Needless to say, she was remembered, but not in the most positive way. Naturally, she was not asked to return.
As a locum tenens, I constantly remind myself that when I walk into a new facility, my behavior and politeness are much more important than my credentials. I'm walking into someone else's home. Just as I would not walk into a stranger's living room and tell them their furniture needs to be rearranged, I don't walk into a new hospital and pretend I own the place. There is a fine balance as a perpetual newcomer. We should be friendly but professional, charming but not overwhelming, relaxed but dedicated, and honest but not rude. As a locum tenens provider on a new assignment, I constantly remind myself that I am a guest, and respect and politeness can go a long way in establishing a first impression.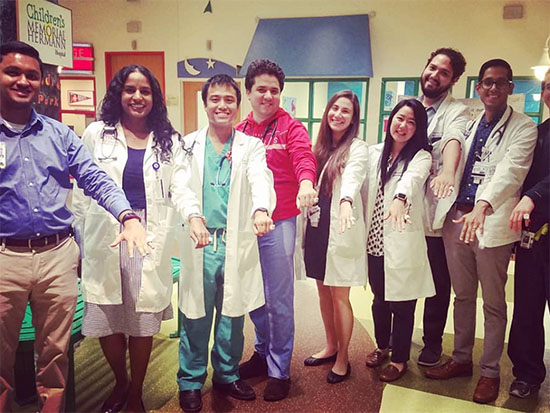 Inside the room: Beyond good bedside manner
Unlike a permanent provider, I was harshly reminded early in my career that due to the easy replacement of a locum tenens provider, we are held to an even higher standard for patient and staff satisfaction. While it's impossible to please everyone, a simple misunderstanding can make its way straight to the top. The normal protections afforded by full-time staff are lacking. Frankly, it's often easier to replace a locum tenens than it is to troubleshoot the matter. As such, conducting yourself professionally in all patient interactions — and accordingly with ancillary staff — can affect not just how you practice medicine but also your employment.
Establishing good relationships with coworkers is always important, but the skill to jump into new environments eager to learn something different requires adaptability and flexibility. Every time I enter a new facility, I approach it as a learning experience. By respecting variations in the practice of medicine (within reasonable parameters of safety), I have found I more quickly gain the trust and appreciation of the staff. They are more open to hear my points of view and appreciate my experiences if I am willing to do the same for them.
How to leave the room: The last(ing) impression
I have been asked time and time again to return to previous facilities where I gained the respect of the staff. At the same time, I have had a few places that didn't quite fit. I have worked hard to improve myself at each juncture and focus on the importance of first, second, and third impressions with patients, staff, and facilities as a whole.
Finding a good fit is a challenge for any job. And even if you find it, there are always circumstances beyond your control that may become tough obstacles to cross. However, it is within my power to form and cultivate the relationships I make as I go from locums assignment to locums assignment. At the end of the day, the most important aspects of making good impressions are authenticity, good communication, respect, and empathy. Also, it doesn't hurt to smile.