Jasmine Van Dyke wasn't sure what to expect when she started her travel PT career. Upon finishing her training in 2012, she discovered that compensation for a permanent position in physical therapy in her home state of Michigan wasn't high enough to pay off her student debt as quickly as she'd like. But with a little research, she discovered that travel PT was more lucrative than a full-time job in the Great Lakes State.
Great expectations
Jasmine's expectations were typically understated when her partnership with CompHealth began seven years ago. In an 2013 interview with CompHealth, she said, "I'm looking forward to traveling and maybe getting a step up on loans by making a little bit more money."
Eighteen assignments later she expresses her gratitude that travel PT and CompHealth exceeded her expectations. "Travel's allowed me to pay off a ton of money every month. I finished paying off my loans — over six figures in loans — in just over five years," she says proudly. "Now I'm two years loan-free, and I've been to almost every state because of traveling."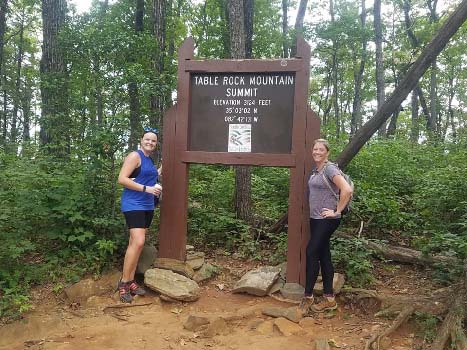 Adjusting your schedule to meet your needs
Jasmine appreciated the ability to adjust her schedule as her needs as a traveler have evolved. For instance, she has been able to be more choosey about assignment locations and their duration than she was initially.
"Usually I'd pick assignments, I would look in the area and see what's around, what might interest me within an hour's drive," she says. "I do a lot of online research in terms of where I'm going to live or gyms in the area. I look for hiking-type stuff, beaches, breweries; then in cities, I like seeing historical stuff."
She also now prefers longer assignments versus the shorter assignments she began her travel career with.
"I was doing mostly three-month assignments," she says. "Then I did a six-month, and I kind of liked being in one spot. I've been doing more longer ones because I'm a little tired of moving all the time." She chose one assignment in Greenville, South Carolina, that was almost a year long — and she loved it.
"I got to make a lot of good friends plus it's close to the mountains, a couple hours away from the ocean, and just a couple hours away from Atlanta."
Making connections with old friends and new
One of her favorite locations to work was Los Angeles, not only because she loves the area, but it allowed her to reconnect with friends, including another former traveler, Kendra.
Jasmine and Kendra go way back. They trained together, both are from Grand Rapids, and they took their first travel assignment together. Like many PT travelers, Kendra used her travel career to find the perfect location and practice setting to settle into.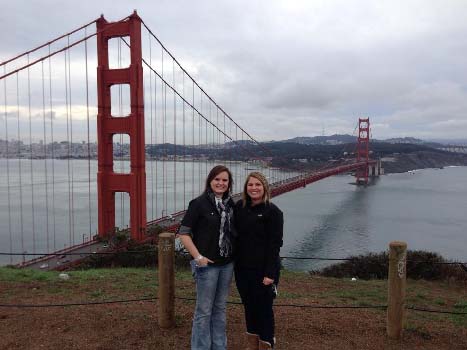 Jasmine makes friends easily wherever she goes. This is helped because of her personal policy — she never says no to an invitation.
"Whenever I go to a job, if somebody asks me to do something, I pretty much never say no. Whatever they're doing, if I get the invite, I'll just do it, whether I want to or not, just to get to know them."
She now has friends all over the country. "I've been to three different travelers' weddings, just people I met on assignments. Actually, I have a fourth this year, now that I think about it. That's fun."
Jasmine isn't afraid to do things by herself and uses that confidence to her advantage.
"You meet people a lot easier if you're by yourself," she says. "I'll use Greenville as an example because I ended up with a lot of friends there. I go to a gym and I meet people that way. I also love football, so I'll go out to a sports bar to watch games, and I've met people that way. And then, of course, there are coworkers. Those are probably the three biggest ways I meet people."
A different career trajectory
Unfortunately, COVID-19 has changed the trajectory of Jasmine's travel PT career. The assignment contract she was working at the beginning of the pandemic was cancelled, but she held out for three months because she loved her life as a travel therapist.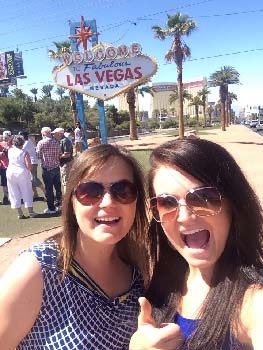 "I talked with my recruiter, and we discussed that the outlook for travel therapists was not looking good," she recalls. "I learned that a lot of workplaces had cancelled contracts and that the companies that were offering contracts were taking advantage of therapists without jobs and offering low rates and not guaranteeing hours."
Jasmine was concerned she wouldn't even be able to find a job in the healthcare field, much less remain a travel PT, so she reluctantly accepted a permanent position in home health.
"I was very sad to leave travel therapy, especially when I felt kind of forced to do so, that it wasn't on my terms," she recalls. "It seemed daunting to think about taking a permanent position after eight years of only knowing the travel lifestyle as a therapist."
Although the current healthcare climate has forced Jasmine to take a permanent position, she insists she'll return to travel therapy as soon as she's able. It's just what she loves to do.
"There are countless experiences that I had, people that I met, places that I saw, that I couldn't imagine my life without those experiences," says Jasmine. "Some of my best friends were made through traveling and there are so many unforgettable memories. I don't know when it will be, but I know I'll be back on the road someday!"
Interested in seeing the country as a travel therapist? Give us a call at 800.453.3030 or view today's travel PT job openings.