The screening interview is a critical step in the physician hiring process. When done right, it can help you quickly narrow the pool of qualified candidates to those who will be the best fit for your organization. Whether it's on the phone or a video interview, the initial screening interview should be fairly brief — around 30 minutes or so. You'll have their CV, so you should already be familiar with their credentials and experience. The screening interview should help you:
Address any red flags you've noted in the CV
Assess the candidate's level of interest in the position
Get a sense of their soft skills, particularly their ability to communicate and connect with others
You can save the deep dive on behavioral interview questions for a second-round interview. But adding one or two behavior-based questions during the initial screening will give you a quick idea of how well the physician interacts with staff and patients.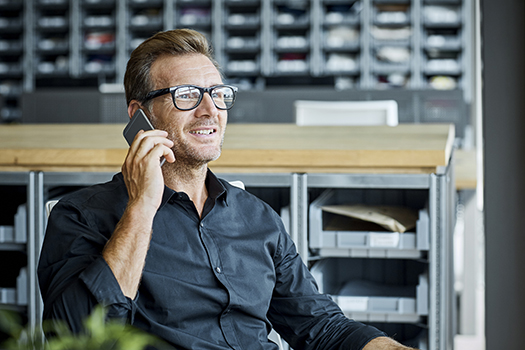 Physician screening interview questions
The following eight questions can help you quickly get to know a candidate during the initial physician screening interview.
Please explain any employment gaps and/or frequent employment changes. It's not unusual for physicians to have short gaps between jobs — many doctors build downtime into the transition between jobs. And locum tenens physicians, who take many short-term assignments, may have multiple employment gaps. Again, this is not unusual. But it's a definite red flag if the physician seems to have a rocky employment history with no good explanation.
Why are you leaving your current employer? There are lots of good reasons people want to change jobs — for career growth, learning opportunities, or simply a change of geography. Watch out for candidates who badmouth their current employer or patients, seem primarily concerned about getting a big pay increase, or who are seeking something your position doesn't offer.
Why are you interested in this position? The answer can demonstrate whether they understand what the position really entails. If they have a misconception about the role, you can address it now and save both the time and expense of an in-person interview. Also, their answer can show whether the physician has taken time to become familiar with your organization and the surrounding community. Are they enthusiastic about your facility and the position itself? Are they excited about the lifestyle in your region?
What would you bring to the practice? This is their opportunity to describe any unique experiences or skillsets, such as strong communication skills, leadership abilities, or distinctive practice experiences. For example, a candidate may not have a top-name institution on their CV, but gained invaluable experience wearing multiple hats in a rural setting.
Describe your ideal workplace culture. Having the physician articulate their cultural values will give you a quick idea of how closely they match the culture you're striving to build in your organization.
What is your method for dealing with conflict — whether it's with administrators, peers, staff, or patients? Give an example. This behavioral interview question can start to give you a sense of the candidate's soft skills. Conflict is among the most difficult of communication situations. Do they have an effective approach that emphasizes active listening and de-escalation?
What are your strategies for dealing with stress? Physician burnout is a bigger problem than ever. How does this physician deal with the day-to-day stress of the job?
What are your salary expectations? This can be a matter of delicate negotiation, and some physicians won't want to show their cards too early in the process. But you can discuss ranges to ensure you're both in the same ballpark before you move on to actual contract negotiation.
Screening interviews are the perfect opportunity to narrow your field of candidates based on the cultural values that are unique to your organization. Asking the right questions will bring you closer to finding the right fit.
Need help finding the right candidates for openings at your healthcare facility? Give us a call at 800.453.3030 or complete the form below.
Last updated March 4, 2022