Sophia Khawly, ARNP, MSN, explains how she chooses which locum tenens agencies she works with.
Locum tenens has become so popular that it has led to a growth in the number of locum tenens agencies. Most physicians and nurse practitioners have received some sort of email or phone call by a locums recruiter, even when not actively looking for another job. With so many options, how does one choose which locum tenens agencies to work with?
Personally, there are five things I am looking for when choosing a locum tenens agency to work with.
1. Recruiter
The recruiter/provider relationship is the most important aspect of choosing the right agency. I need a recruiter that I will click with. My recruiter should be reliable, professional, and communicate well. My pet peeve is having a recruiter that I feel hounds me. For example, my favorite recruiter knows I prefer to communicate via email, and I am quick to respond. Thus, they will not call me five times in one day while I am working.
2. Benefits and pay
I make sure the agency I am interested in can meet the pay requirements I am looking for. Some agencies are larger and may have more overhead, so they are likely to pay less per assignment than some smaller agencies.
Additionally, most agencies pay their locums providers as 1099 contractors. However, there are a few that pay NPs as W-2 employees, such as CompHealth. I prefer being a W-2 employee because I am able to receive benefits such as health insurance, 401(k) contributions, and CEU reimbursement. Also, my income taxes are taken out for me, so I do not have to worry about making quarterly tax payments.
3. Job options
I like working with agencies that have plenty of job options. When holding multiple state licenses, I should have many assignments to choose from. If the agency fails to offer me consistent work opportunities, then I will unlikely work with them on an ongoing basis. By having many job options to offer, this proves that the agency is reputable and sites want to continue working with them.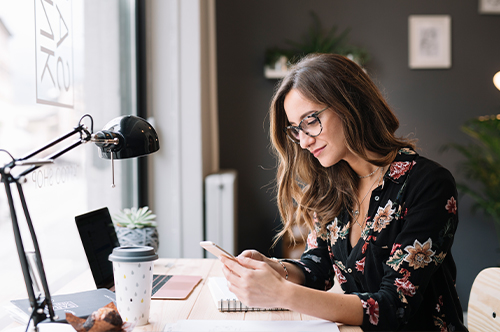 4. Licensing
I love when agencies offer proactive licensing. This means they assist and pay for state licenses before I even accept a job with them in that state. This will increase the possibilities of finding my next assignment because most sites want you to already be licensed there before they sign you on. It is also a plus when I have applied for a state license on my own, and once I work in that given state, the agency will reimburse me for my license costs.
5. Prioritizing the locum
My favorite agencies are the ones that prioritize the locum tenens provider. For instance, if there is a conflict between the site and the clinician, the winning agency is the one that sticks up for the clinician. Examples of this include when the site is making the provider see more patients than agreed on or if the provider is not comfortable practicing safely at the site and wants to end their contract early. In my experience, some agencies will side with the site because that is who is filling their pockets, but the agencies I am forever loyal to are the ones that always side with me.