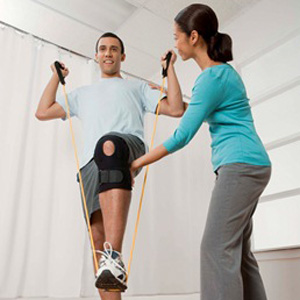 What does it take to become a licensed physical therapist? The American Physical Therapy Association (APTA)
outlines in depth
the degrees, licensure and curriculum involved. PT candidates must receive a graduate degree -- either a doctorate (DPT) or master's (MPT) -- in order to take the national licensing exam to then practice as physical therapists. Here is an overview of the process:
Get your bachelor's degree. Most professional DPT/MPT programs require it.
Choose a graduate program. APTA offers a searchable database of accredited programs.
Verify your coursework and demonstrated experiences meet your graduate program's requirements, which vary by school.
Get your DPT or MPT.
Take the licensing exam for the state in which you want to work. Visit the FSBPT site for PT licensure requirements and information.
With demand for physical therapists expected to grow,
PT career opportunities
will abound in this rewarding career path.