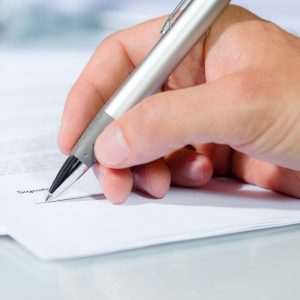 With the advent of health reform, healthcare systems are moving away from fee for service and shifting toward generating payment and reimbursement for value and outcomes. Additional repercussions of health reform focus on prevention and coordination of care, as well as the increased use of information technology and electronic health records. However, patient access to care and workforce delivery issues must be addressed in order for these care efforts to succeed. A 2011 article published in
HealthLeaders Media
comments on the Physician Assistant (PA) workforce experiencing a 100 percent increase in the last 10 years. I am often fond of saying that PAs are like Type O blood — we can practice in every specialty and in every medical practice setting. It is not surprising that practices and healthcare systems are utilizing us more to deliver high-quality, cost-effective medical care.
PA Demographics Are Changing
One of the largest trends I have seen over my career is the change in PA demographics. According to the
AAPA
, female PAs outnumber male PAs by nearly 20,000 and this is evident in the student applicant pool as well. Factors — including lifestyle, flexibility, and family planning — have all contributed to this shift. Negotiating that first PA contract must address some of these issues as work/life balance is incredibly important to job satisfaction and retention. I am often asked to review contracts for new graduates, and I also frequently lecture on contract negotiation. There are a few key issues that PAs and Nurse Practitioners (NPs) need to remember to address beyond the standard items of salary, bonus, benefits, and PTO. These other items often need to be more heavily negotiated, such as non-compete clauses, scheduling, call details, and cultural fit.
Overlooked Items to Negotiate
Often, I advise limiting the non-compete to the specialty you are working in — not the global practice of medicine. This is particularly important in rural areas where options for work as a PA or NP may be limited. If your contract says you cannot practice orthopedic medicine in that county, that does not mean that you cannot do family practice or emergency medicine if that is the county where you live and want to continue working. Scheduling details are also often overlooked. Spell out that you will work a mutually negotiated schedule to ensure there cannot be policy changes without your input. This includes adding a practice site that may require travel. On-call expectations and potential compensation should also be detailed in the appendix of the contract so that you do not arrive to work as a salaried employee and find out you are on call every other weekend. Cultural fit is incredibly important. Especially as a new graduate or a PA/NP with fewer years of working experience. It is critical that a positive learning environment be fostered for those who seek additional skills or experience. This is especially challenging in the busy world of direct patient care. I often caution colleagues that if they feel uncomfortable asking their doc a question, or do not want to "bother" them, that is a bad sign — and will often lead to a medical error.
Negotiate for Your Worth
Lastly, by all means NEGOTIATE. While good negotiation skills are important for everyone, they are especially critical for women. A 
Harvard Business Review study
showed that male graduating business students were far more likely than females to negotiate the salary of their new jobs (57 percent versus seven percent). Those who negotiated increased their base salary an average of seven percent, leaving lasting implications for future earnings. Have an issue or question about your employment contract? Comment below.