Getting a hoped-for job offer can be bittersweet when the offer is lower than you anticipated. Before you decide to either accept or reject the offer, try to negotiate a higher salary — something that's closer to your expectations. Here are six tips for negotiating your advanced practice provider contract.
1. Don't be afraid to negotiate!
Asking for more can be scary. But keep in mind that the worst that can happen is you are told no and have to decide whether or not to accept the original offer. While the best outcome is a higher starting salary — which compounds over time as you earn raises and bonuses that are based on a percentage of your salary. Bottom line, you'll never get something that you don't ask for.
2. Arm yourself with data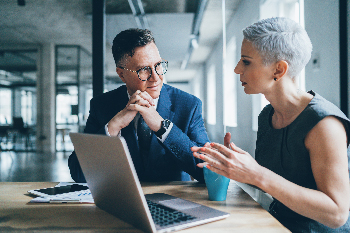 Go into negotiations armed with good information — not just a vague sense of what you'd like to earn. What is the median
salary for PAs
or NPs working in your field and in your region? What do you bring to the table in terms of experience or leadership? Are your salary expectations in line with trends in your area? Jon Appino, principal and founder of
Contract Diagnostics
, says it's important for job seekers to know what their "market value" is. Do your research so you can clearly explain why you deserve a higher starting salary. The AAPA provides an annual
Salary Report for PAs
that details salaries, hourly wages, and bonuses based on specialty, experience, and location. Similarly, the AANP publishes a
National Sample Survey
that includes salary information you can use to prepare before going into an interview.
3. Consider the total package
When you're preparing to negotiate a higher PA or
NP salary
, make sure you understand the total compensation package. Salary is only one component of the overall package, which can include
benefits
, paid time off, a bonus structure, and other perks. For advanced practice providers, important things to look for include malpractice insurance, reimbursement for testing and license fees, and an allowance for CME. Within that entire constellation of benefits and perks, you need to know what's most important to you. A lower salary might be acceptable, for instance, if the offer comes with schedule flexibility or generous vacation time. "You should define for yourself what you want," says Appino. "Do you value more being busy and want to make more money? Or do you value a less competitive environment — a less fast-paced environment — where maybe you don't earn as much?"
4. Take it slow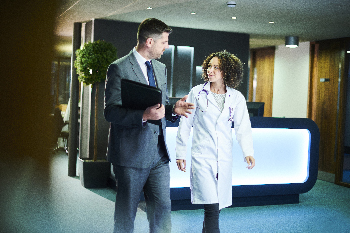 Once you have an offer in hand, you might feel pressure to hurry and accept it. But it's perfectly acceptable to ask for a few days to think it over. This gives you time to examine the entire compensation plan, consider what's important to you, do some research, and potentially craft a counteroffer. When reviewing the contract, says Appino, "Pick out how you trade your time for money — how detailed is your schedule and what are the expectations of the employer — and then how detailed is the compensation plan and what is the expectation that you should have around compensation."
5. Stay positive and polite
When making a counteroffer, be sure to express gratitude for the job offer and enthusiasm for the opportunity to contribute to the company. Keep the relationship positive and cooperative as you negotiate a higher salary. "It's not you versus them; it's that everybody has the same goal, and they shouldn't look at it as somebody wins and somebody loses," explains Appino. "It's just making sure the expectations are clear as you move forward with an employment agreement." In the end, you've hopefully forged a relationship with the new employer that feels like a win-win for everyone.
6. Be prepared to walk away
Keep a number in the back of your mind — your bottom-line salary requirement. Turning down a job offer is a real risk. If you truly want or need the job, don't reject the offer outright. However, if you're committed to earning a specific minimum salary — a realistic salary based on the research you've done — and negotiations have failed, then you may want to turn the offer down. A final "no" may prompt a better offer. But that is certainly not guaranteed, and you should plan to move on in your job search if you've rejected an offer.
CompHealth can help you find the perfect PA or NP job. To get started on your search, give us a call at 800.453.3030 or view today's advanced practice job opportunities. To contact Contract Diagnostics, call 888.574.5526.