Whether you've been working as a cardiologist for decades or just finished your training, locum tenens can help you create a flexible schedule that allows you to choose when and where you'd like to work. We talked to two cardiologists about how they used locum tenens to take control of their careers and achieve a better work/life balance.
Following your heart
Dr. Wilman Olmedo, an interventional cardiologist originally from El Salvador, finished his interventional training in June 2020 and immediately took a locum tenens job with CompHealth. He decided on this non-traditional career path because he wanted to spend more time with his wife, an internist who also works locum tenens, and to help those in Spanish-speaking communities.
"I'm working with CompHealth in Arizona and also taking a few days in El Paso, Texas," Dr. Olmedo explains. "There are some Latin communities that only speak Spanish, and it's definitely a benefit to know the language."
For Dr. Melissa Walton-Shirley, a cardiologist of 30 years from Kentucky, locum tenens was a chance to work part-time rather than retire.
"I was so glum, just kind of depressed because I was not ready to retire. Then I got a cold call asking if I was interested in locum tenens and told my husband we were going to Montana," Dr. Walton-Shirley recalls. "It really was a leap of faith. I'd never been to Montana, knew nothing about the practice there. I completely fell in love with everything about it, from the physicians, hospital, and mid-level support to the patients, topography, and geography. It was a perfect fit for me."
Sharpening skills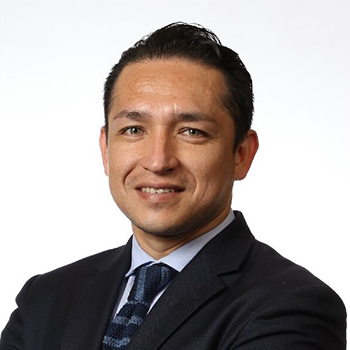 One of the biggest locum tenens benefits for Dr. Olmedo is the breadth of his role and the chance to work in both sides of cardiology. In addition to his general cardiology training, he is certified in coronary interventions, peripheral interventions, and also transcatheter valve replacement.
"I'm in charge of the whole hospital during my assignment. I do both general cardiology and interventional cardiology," he says. "Sometimes there's a concern as an interventionalist that you need to keep your numbers up, but I'm getting plenty of procedures. I'm not only an interventionalist, I'm also a clinician. That is really good for keeping my skills for both."
Dr. Walton-Shirley appreciates being able to expand her non-clinical skills as well. She was introduced to a brand-new EHR on her first locum tenens assignment.
"It was a baptism of fire, because I had never seen Epic in my entire life. They trained me for three hours and handed me the beeper. I had to double my blood pressure medicine for about a week," she laughs. "Soon, like anything else, you get used to it. I had fantastic support from our physician assistants and nurse practitioners and my fellow colleagues."
Focusing on patient care
When Dr. Walton-Shirley had thumb surgery a few years ago, it made it impossible to do procedures at her private practice. She found herself working in an office setting for a while, and the experience helped her realize she preferred hands-on work.
"I think most cardiologists are sort of adrenaline junkies. We really like the critical care areas, emergency department, and acute care," she says. "In my current assignment, we start with a fantastic roundtable discussion of every single patient to be seen that day with multi subspecialty input. Then everyone leaves to see patients. This group has a fantastic mix of common sense, compassion, and competence."
She has been able to return to the same location for multiple locum tenens assignments now, which has reduced the paperwork and lowered her stress levels.
"I have no desire to learn a different EHR every week in my locum tenens assignments," she says. "I don't have to work, so I want to do it the way that's least stressful."
Balancing work and personal life
Locum tenens has given both cardiologists the flexibility to spend more time with family, improving the quality of their time away from work.
"My wife has been doing mostly one week on, one week off. Since I graduated, we are trying to keep our weeks together," Dr. Olmedo says. "We plan to travel and enjoy the time off in between assignments."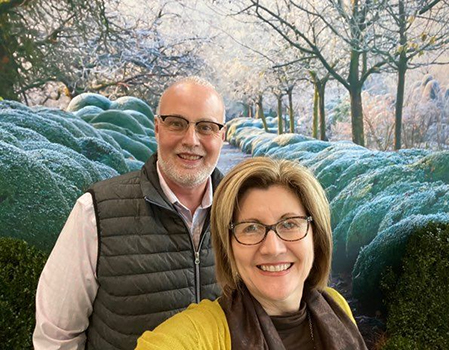 After working locum tenens for about a year, Dr. Walton-Shirley says she felt it was her place to take care of her parents, who had both become ill. Working locum tenens enabled her to adjust her schedule to care for them in their final months.
"Dad passed away May 23, 2020, and we had to put Mother in 24/7 care. I assumed a lot of her care, and we had hospice until she passed away Sept. 2," she recalls. "There was really not any way I could work and care for my parents on the level I felt they deserved."
Planning for the future
Since Dr. Olmedo and his wife are both currently working locum tenens, he says they plan to continue this schedule as long as possible.
"I definitely want to start my own private practice at some point, maybe in the Los Angeles area where there's a large Spanish population. For now, I think things are working well for both of us," he says. "The payment is good, the hours are good, and the time off is good. There is plenty of cardiology work out there."
Dr. Walton-Shirley plans to head back to Montana and enjoys continuing to travel with her husband.
"My husband works out, takes me over to the hospital, and comes back and gets me at night. We've been married for 36 years and together since we were 16, so we really like each other's company," she says.
If you're looking for a change of pace, need a more flexible schedule, or want to spend more time with family, taking locum tenens assignments may be the solution. It's a great way to sharpen your skills and focus on what really matters — caring for your patients.
Interested in learning more about locum tenens for cardiologists? Give us a call at 800.453.3030 or view today's locum tenens job opportunities.