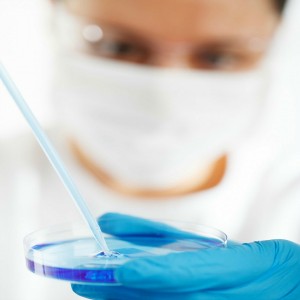 You are finishing rotations at a hospital as a
medical laboratory scientist
(MLS) student, and it's almost time to decide where you would like to spend your career. You now have experience working in a hospital, but with various other lab options, how do you know which will be the best choice? Understanding the difference in stress levels, income and benefits are just a few of the factors to look at when making your decision. With a projected job growth of 16 percent over the next 10 years, the field is expanding and the opportunities are plentiful. But before deciding where you would like to spend your days, keep these things in mind.
Where are the jobs?
Medical laboratories are located in every hospital and they're also found in physician's offices, standalone facilities and universities. Here's the employment breakdown by lab type:
Local, state and private hospitals employ 58 percent of all medical lab scientists.
Medical and diagnostic labs employ 17 percent of the workforce.
Physician offices and universities account for 13 percent of the market.
Where is the money?
Pay is one major difference between these labs. Reference labs pay less than hospitals, but not by much. According to the
Bureau of Labor Statistics
, the median annual income for reference lab employees is $59,310, with hospital workers making slightly more ($59,530). Offices of physicians and universities pay four to six thousand dollars per year less than hospitals.
Where is the stress?
Stress levels are generally higher in a hospital setting due to the quick turnaround time needed for tests. One benefit working in a reference lab is they are usually well staffed, so overtime and tight deadlines do not play as much of a role.
What is the team dynamic?
In reference labs, you typically do not work directly with doctors, nurses or patients; your time is spent in an assigned department. Hospitals, however, may assign you to several different areas.
What are the job duties?
To be able to rotate between departments, hospitals commonly require you to be a generalist. Most hospitals employ phlebotomists to do blood draws, but there may be times when this is a necessary part of the job. The day-to-day duties in a reference lab will vary based on your assignment. Many of the tasks will be similar to what you will perform in a hospital but without the added stress of rushed projects.
Which jobs are more stable?
Working in a hospital environment is typically a more stable choice unless you work for a large medical laboratory. Independent labs are more likely to be bought out or to go out of business.
How to find open jobs?
Taking a new job can be scary. Understanding which type of facility is the right fit for you can make a big difference. Once you decide what type of facility works best for you, click to check out our
open medical lab scientist positions
across the country.