If you're looking for a medical job, your first instinct may not be to connect with a healthcare staffing agency. It's a common misconception that staffing agencies only find healthcare professionals temporary positions; in fact, they can be a valuable resource in your search for your ideal permanent position. Healthcare job hunting is a daunting process when undertaken alone, and an experienced staffing agency backing you up through the process can be an invaluable resource. And because your future employer pays the contingency staffing fees, it all comes at no cost to you.
Here are four reasons to use a staffing agency to find a permanent healthcare job: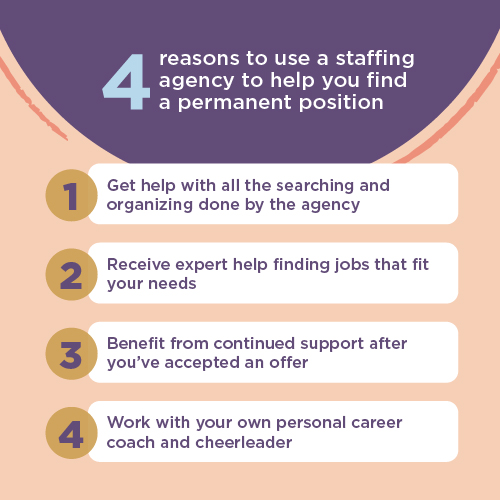 1. You have someone to do all the heavy lifting
Agencies don't just send you a generic list of open positions in your profession across the country. They get to know you, your wants and needs — Do you want a job close to family? Looking for a job in the big city? Relocating a family? — and they have the industry knowledge and connections to find you the right position.
"I thought CompHealth would just advise me on who to contact, but my recruiter actually contacted the hospital I'm working for," medical laboratory specialist Jill Peterson says. "He sent them my resume before I even contacted them."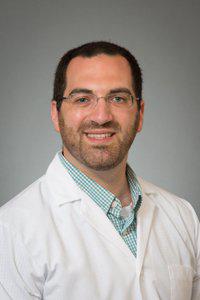 Having an experienced staffing professional can put you in front of the facility's decision-makers because they already have well-established relationships with them. They've already worked with hospitals and healthcare facilities around the country and know what recruiters are looking for in a provider.
Hospitalist Dr. Michael Gross appreciated that he only had one point of contact who knew what open positions were out there and what he was looking for — good work/life balance, an ideal schedule, and a good salary. "I didn't have to look up the different hospitals or who to contact to find that. It saved a lot of time," he says.
CRNA Megan McAdams enjoyed having someone do the heavy lifting for her. "My recruiter sent me 12 potential hospitals with the schedule, a one-paragraph summary of each hospital, vacation, salary, and bonuses," she says. "He then kept in contact with those hospitals and set up interviews. There's no way I could have done that simply. It was exactly what I was looking for."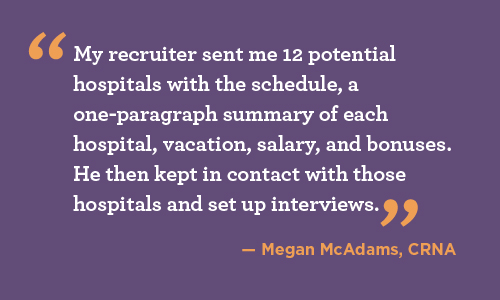 GET HELP: Why you should use CompHealth to find a permanent healthcare job
2. You get expert help finding medical jobs that are the right fit
Jill says she was having trouble getting interviews because she was stepping away from management, and "managers don't like to hire managers to not be managers."
She says her recruiter advised her to be realistic about what a big change it would be and what the salary difference might be. "But he was very helpful because he had a positive attitude, telling me it will be a big change and what I can expect," she says. "He gave me a sense of ease that someone was helping me go through this because I'd been job searching on my own for eight months. He gave me a sense of ease that I was getting help with this."
"I told my recruiter exactly what I was looking for, and she gave me some options fitting my criteria," says Elena Burpee, a nurse practitioner. "We narrowed it down to three that really fit what my ideal was. The last interview was arranged by my recruiter, and it solidified the deal. I was super excited."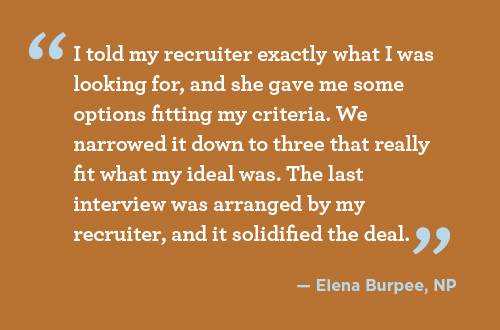 Dr. Gross wasn't sure what he even wanted in a job or what opportunities were out there. He said he felt like he was going on the job hunt blind. "Working with a staffing agency was great in terms of figuring all that out, and I really appreciated having someone with industry knowledge have my back."
He said his staffing agency also taught him what he didn't know about the current healthcare job market. "If you don't know and are really just trying to figure out what your options are — and you want the support of someone who knows the market better — I would absolutely recommend working with a staffing agency to find a permanent position."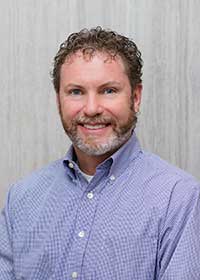 In her job hunt, Megan knew she only wanted to work at one hospital. Her recruiter, however, had plenty of connections and experience with facilities across the country, and he knew the locations where she might be expected to work at more than one site, which can be a common occurrence with CRNAs. This knowledge helped her narrow her search considerably. "Relocating is a big enough challenge; I didn't want to travel to multiple hospitals."
Hospitalist Dr. Michael Magee was pleased with how helpful his recruiter was in all aspects of finding him a medical job while helping him decide the different options and strengths of each opportunity. "She was very helpful for getting me in touch, coordinating, and getting me the position at the hospital I'll be joining."
3. You have support even after you've accepted an offer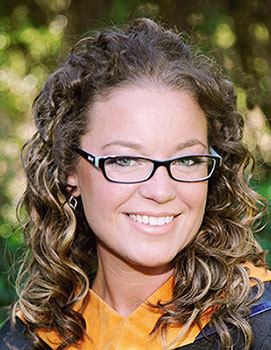 This was Megan's first experience working with a staffing agency to find a permanent job, and she describes the experience as "fabulous."
"The staffing agency is doing all the legwork, and it's helpful and very timesaving. I'm definitely impressed. They even had someone help me with the credentialing process."
Dr. Magee shares how impressed he was when the agency not only found him his perfect job, but they helped him with paperwork and getting licensed too. "Paperwork is a huge headache," he says, especially if a doctor has been out of the healthcare job market for a while.
Elena says she would encourage others searching for a job to connect with a staffing agency because of the help negotiating contracts. "It just takes a lot of that stress away," she says. "They helped navigate the entire process."
Invest in yourself: 4 ways CompHealth helps you be successful in your career
4. You have your own personal career coach and cheerleader
Dr. Gross said having an existing relationship with the facility gives the staffing agency the experience and history to properly communicate with the hospital on his behalf. "When you have an employment agency, their purpose is to make sure everything's on the up-and-up."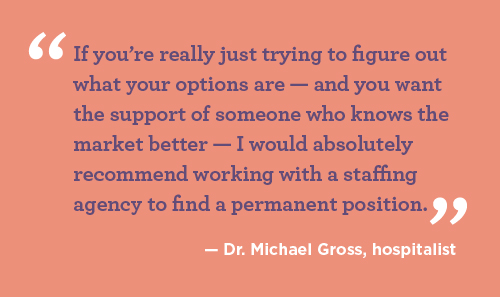 Elena appreciated that her recruiter would give her pep talks before each interview and then check in after the interviews to see how they went. "It was definitely a unique experience and one I didn't think I would ever have with a recruiting business."
Megan says using a staffing agency to help with your medical job search can save you a lot of time and headaches, and she recommends using one to find your next permanent position.
"I will say one huge advantage with a staffing agency was my recruiter was my own personal filter. He knew what I wanted, narrowed the search for me, and helped get me in front of the right people. It was exactly what I was looking for."
CompHealth can help you find the perfect healthcare job too. Give us a call at 800.453.3030 or view today's healthcare job openings to get started.