Andrew Wilner, MD, FACP, FAAN, discusses the pros and cons of being an employed physician, self-employment in private practice, and locum tenens.
Self-employed physicians typically earn more than employed physicians, and one of the easiest paths to physician self-employment is locum tenens. Approximately 50,000 U.S. physicians profit from working locum tenens. When compared to traditional employed or physician self-employment models, locum tenens has many advantages. Physicians work temporary clinical assignments — usually arranged by a locum tenens staffing agency — and because they have no set schedule, locums docs can balance their clinical, entrepreneurial, and social activities as they see fit. The flexibility of locums is unparalleled in the medical world. And it has few costs and very little overhead when compared to owning a private practice.
Traditional employed-physician model
More than 50% of physicians work as employees for medical groups or hospitals. Whether it's an academic institution, private practice, or large medical groups like Geisinger or Kaiser, employed physicians report to work on a rigid schedule. For example, when I was in private practice, vacation requests were not honored unless submitted six months in advance.
Employed physicians do benefit from a regular paycheck. The amount typically reflects deductions for estimated taxes, payments for health insurance, dental insurance, retirement contributions, and possibly a productivity bonus. At the end of the year, a W-2 form summarizes all of the above for tax purposes.
The predictability of the employee model is hard to beat. With rare exceptions, however, the paycheck is always the same. There's little one can do to budge the needle — same old, same old.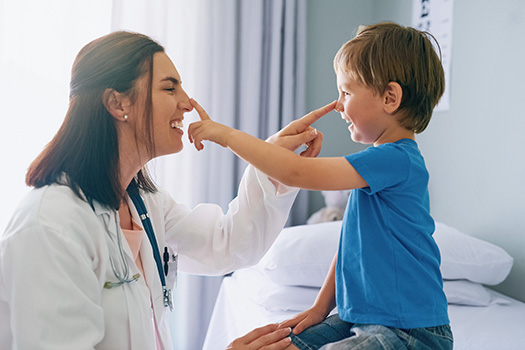 Traditional physician self-employment model
A shrinking number of physicians own their practices, either solo or group. These doctors are both employers and employees. They split their time between running the business and seeing patients. Some physicians enjoy wearing two hats, but many prefer the clinical aspects over administrative work.
The challenges of private practice include:
Addressing patient complaints
Billing and collections
Maintaining an attractive, functional office
Marketing
Compliance with cumbersome government regulations regarding human resources, laboratory testing, record keeping, and patient privacy
Employing a practice manager and other staff — as well as frequent consultations with an accountant, attorney, and financial advisor — all add to overhead costs, which can consume 60% or more of practice revenue.
Take-home salary varies from year to year and even month to month. A simple mathematical formula determines compensation:
S (Salary) = C (collections) – E (expenses)
When a practice owner takes a vacation, revenue generation halts, but overhead costs continue. Some solo physicians and those in small practices can't swallow the price of taking a break and just keep working!
The locum tenens model
Locum tenens physicians are self-employed contract workers. They receive no CME allowance, paid vacation time, sick leave, or employer contribution to a 401K. When locum tenens docs stop working, the paychecks stop, too.
On the other hand, locum tenens physicians take no financial responsibility for the day-to-day workings of the office or hospital. Staffing agencies assume expenses such as housing, licensing, and travel, leaving locums physicians with little to no overhead.
Here's a short list of practice overhead expenses that locum tenens doctors don't have to pay:
Office rent or mortgage
Support staff (salary and benefits)
Medical and surgical supplies
Information technology (billing system, EMR, IT consultant, servers, telephone system)
Clinical laboratory
Furniture and equipment
Administrative supplies (postage, forms, printer ink, etc.)
Billing and collection services
Promotion and marketing
Cleaning
Miscellaneous
As independent contractors, locum tenens physicians can set up individual 401k plans, which allow them to make more significant retirement contributions than employed physicians. In their free time, locums docs can earn additional money with "side gigs" outside of the practice of medicine.
Locum tenens offers physicians a rare opportunity to achieve work/life balance. If you are a self-starter eager to take responsibility for scheduling assignments, paying quarterly taxes, and enjoying the flexibility of being your own boss, locum tenens may be for you!
Want to learn more about locum tenens? Call CompHealth at 800.453.3030 or view locum tenens job opportunities.