The Interstate Medical Licensure Compact (IMLC) is an interstate compact that streamlines the licensing process for doctors who desire to practice medicine in multiple states. This is a big advantage for physicians who work locum tenens, because it enables you to save time and get to work faster when you accept an assignment in a new state. We spoke with three physicians about how the IMLC has helped them expand their practice medicine to multiple states.
Supplementing your income after retiring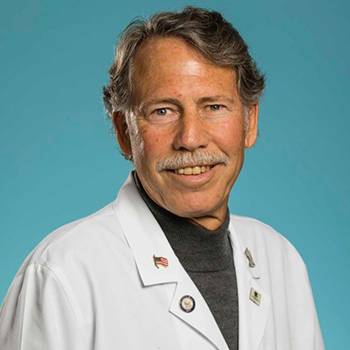 Dr. Gary Drizin, a pulmonologist from Pennsylvania, retired from his practice of 38 years in 2020. Though he and his wife, who is an elementary school principal, originally planned to retire at the same time and enjoy their home in Vail, Colorado, she didn't want to leave her students in the midst of a pandemic.
"My wife's mother was living nearby in Pennsylvania, so my wife chose to stay with her while I started enjoying the house we had renovated in Vail," he says. "I decided that what CompHealth offered — a balance of work and free time — would be a good transition instead of an all-of-a-sudden change from my full-time practice."
Dr. Drizin currently holds licenses in Pennsylvania, Colorado, Nebraska, New Mexico, and Michigan thanks to the compact.
"I had a Pennsylvania license and thought it would be useful to have a Colorado license because of my residence in Vail. When I heard that it was a compact state, I decided to do the additional requirements to get the compact license," he recalls. "I'm currently in Saginaw, Michigan, and I got the job with the help of my Colorado compact license. In a week I was able to get my Michigan license and health system privileges, so within a few weeks of that job becoming available, I was at work in Saginaw."
Since beginning work with CompHealth, Dr. Drizin has also taken a locum tenens assignment in Nebraska and has enjoyed the opportunity to see different parts of the country.
"The people I've worked with have been great, particularly in Saginaw, Michigan," he says. "In Nebraska, I got to see some farmers and Santee Indians. In Michigan, it's been interesting with the number of patients who worked in the automobile industry. I am surprised that my locum tenens work has been pretty much as equally fulfilling as practicing in my hometown in Pennsylvania."
While he agrees that the IMLC means he gets his licenses more quickly, Dr. Drizin points out that CompHealth's licensing team also helps with the process and funds the licensing costs.
"One thing I think is remarkably great about CompHealth is the support you get," Dr. Drizin says. "It has been work on my part getting these applications for the licensing and credentialing completed, but I can't imagine having done it without assistance from CompHealth."
Accepting locum tenens jobs throughout the country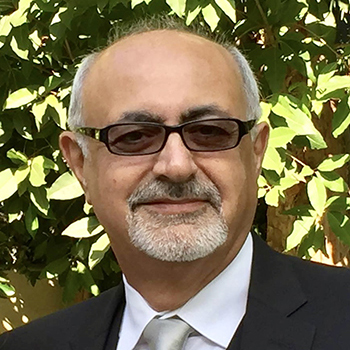 Dr. Siamak Karimian, an interventional cardiologist from California, began taking locum tenens assignments 15 years ago when he couldn't find good jobs in the Los Angeles area where he lived. He discovered he enjoyed traveling and now has 32 different state licenses.
"There are many I haven't used — I've never worked in Hawaii or Alaska — but I've been all over the country," Dr. Karimian says. "The IMLC sped up the process for my licenses in South Dakota and in Minnesota, where I'm working now."
Since Dr. Karimian is no stranger to filling out license applications and practicing medicine in multiple states, he appreciates that the compact has simplified the paperwork.
"It's a piece of cake [compared to the traditional process]. COVID helped with speeding up this process, but there is no real reason for every single state to ask for a new license," he says. "If you were working for a VA hospital, any VA system or Indian Health System or the prison system, you have to have only one license anywhere and then you can go anywhere you want to work for the government."
Though he has most state licenses already, Dr. Karimian says he'd like to work in more of the central states now that it's easier to get licenses through the compact.
"In the Midwest, I'd like to go to Oklahoma, and it's part of the IMLC," he says. "It just depends on whether there's a job there or not and they can process the license in two weeks."
Dr. Karimian usually asks the hospital where he works to keep him on call 24/7 during his assignment. Because he has to be available for work within 30-45 minutes, he likes to stay close by, generally spending time in nature and driving around the area to explore. He often takes jobs in smaller cities and enjoys the chance to stroll around town when he's not working.
"I think my most favorite assignment was in Billings, Montana. The location was good, the hospital was magnificent, and the group was excellent," Dr. Karimian recalls.
Flying solo to nearby locum tenens assignments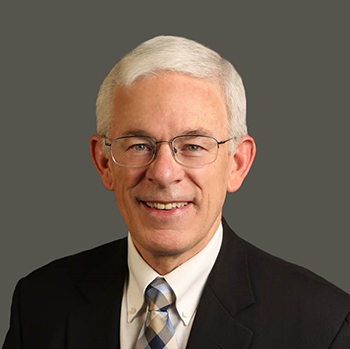 For Dr. William Rowe, an interventional cardiologist from Utah, starting locum tenens assignments in 2018 meant he and his family could keep their home while he left full-time practice and accepted short-term jobs in the West. It also meant he could put his pilot's license to good use.
"I've been a pilot since high school, so whenever possible I fly myself to my locum tenens assignments," Dr. Rowe explains. "Flying is always subject to weather, but I probably go by my own plane 90% of the time. A lot of locums places are out of the way and don't have direct airline service, but most of them do have a small airport nearby. That usually works out particularly well."
Dr. Rowe works anywhere between 2-3 days to 2-3 weeks on each assignment. He has enjoyed his time in Montana, Washington, and Idaho and says that the IMLC has made it easier to get the licenses he needs.
"The IMLC is much faster and with much less paperwork. However, you have to renew more often, it costs a little more, and you have to renew through IMLC. You can't renew directly with the state," he says. "It's good for locums but not good for long-term licenses."
Since Dr. Rowe has no plans to stop taking locum tenens work, the compact has simplified licensing for him. He tries to stay within a four-hour flight range of home so he doesn't have to refuel, which still gives him plenty of work opportunities.
"I've been happy. I feel I'm balanced with how much I work versus how much time I get to spend at home," Dr. Rowe says. "I don't think I'll take another permanent job. I think I'll continue to do locums until I retire."
Whether you'd like to retire in a new place, see every state in the country, or stay within a few hours of home, the IMLC makes it easier to get licensed and practice medicine in multiple states.
Have questions about working locum tenens or getting licensed in a new state? We can help! Give us a call at 800.453.3030 or view locum tenens job opportunities in IMLC member states.