For many, locum tenens is more than a side gig for supplemental income or a bridge between your last job and a new one. While those are great reasons to take locums assignments, more and more physicians are choosing to switch to full-time locums. Here are three physicians who made the leap and why they chose to make locums their full-time career.
Work less, earn more
Pulmonary critical care physician Dr. Richard Rothfleisch worked as a
Navy flight surgeon
before heading to Pennsylvania to open his own practice. "My story is very typical of doctors," he explains. "Each year I worked a bit harder, each year I made a little less money, and each year the frustrations, such as dealing with insurance companies, covering overhead, and managing employee issues, became more burdensome. I was on call pretty much 24/7, 365." Then a little
online research about locums
opened his eyes. "I ran the numbers," he says, "and was amazed to find that I could make the same amount of money doing locums full-time by working 14-15 days a month and having the rest of the time off as block time. I had never in my life experienced that much time to myself. I found I can have all this time off with no cut in income, make my own schedule, and live wherever I want."
Opening your horizons
The clinical knowledge Dr. Rothfleisch has gained is invaluable as well. "It's like your universe of professional experience improves enormously from the opportunity to interact with colleagues on a regional and even a national basis," he says. "You're pollenating knowledge and experience and seeing all different ways of doing things." Locums lets him enjoy medicine again. "Coming in and fixing some potential disaster and then getting a big hug from grandma? That's a pretty priceless thing. Pretty damn priceless. I truly wish I would have done it sooner." Does he see locums as a
bridge to retirement
? "Honestly, I used to think about it," he says. "I still enjoy what I do. It gives me a level of meaning to my life. I think full retirement is overrated. How much damn golf can you play or fishing or whatever you do? If I stay healthy, I'll do this well into my 70s."
Regaining control
[caption id="attachment_17618" align="alignright" width="300"]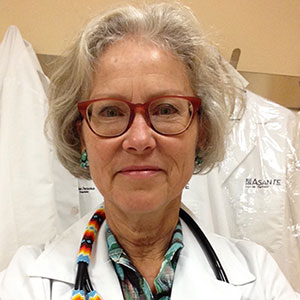 Dr. Newcomb[/caption] Hospitalist Dr. Susan Newcomb is of a similar mind. "I worked for 33 years with the same company in my hometown. Now I only
work for CompHealth
. I felt that the corporation that bought all the hospitals around my hometown has a commitment to itself but not to the community." She wasn't the only dissatisfied physician. She had two close hospitalist friends who were as unhappy as she was with the corporate practice of medicine. Both friends jumped ship before she did. "It took me a year later to become unhappy enough that I responded to CompHealth and said, 'Ok, I'm ready.'" Dr. Newcomb explains what the switch to full-time locums has meant. "I like having control of my schedule. I have this time that I can do whatever I want. For example, if I need to be with one of my elderly parents, I'll be able to do that. When you work for a corporation, you're just a cost center to them. I would never go back. I'll do locums until I'm finished with my career."
A richer life
[caption id="attachment_17619" align="alignright" width="300"]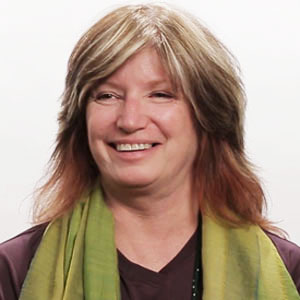 Dr. King[/caption] Dr. Margaret King, a nephrologist, echoes that sentiment. "I started working as a locum tenens physician in February 1992, and it's been a full-time career since." She was a full-time employee right out of fellowship, but a friend's off-the-cuff remark set her on a life-changing course. "He asked me, 'What would you do if you won the lottery?' I replied that I would love to get one of those silver little trailers to pull behind my car and
travel all over the country
. He said, 'You don't have to win the lottery — you can become a locum tenens doc.' I didn't have any idea what that was. He directed me to look in the back of the
NEJM
and to start calling companies. So that's what I did." She says the switch to full-time locums has enriched her life. "No doubt about it. It's really hard to describe — I can sit here and tell stories about things that happened to me in Hawaii, things that happened to me in Southern California, a wonderful experience I had in North Carolina.  I mean, I could go through my whole CV that way. So this is my whole life, honestly, a really good life — thanks to this friend who turned me on to doing locum tenens. And what a difference it's made for me!"
If you'd like to explore the difference locums can make in your life, give us a call at 800.453.3030 or view today's
locum tenens opportunities for physicians
.