Everyone knows there's a physician shortage. But one thing that isn't talked about as much is the fact that high-demand physician specialties are becoming increasingly concentrated in urban areas. This may make medical care more efficient, because specialists can see as many patients as possible, but it also means that many rural patients are left behind. Here are the eight physician specialties rural healthcare facilities are most desperately in need of.
Psychiatry
One-fifth of people living in rural areas have some type of mental illness (NCBI). This is proportional to more urban areas, but the number of physicians in these areas is not proportional. In fact, NCBI also found that up to 65% of rural counties do not have a psychiatrist practicing in that county. This makes access to mental health that much more difficult; patients who need to regularly see a psychiatrist will likely need to travel long distances.
Because psychiatry is among the high-demand physician specialties, locum tenens psychiatry jobs can be particularly rewarding. Dr. Heather Cumbo is a psychiatrist who works locum tenens. She has worked in rural areas that have waiting lists with 250 patients because of the lack of psychiatrists in the area.
"I'm also taking care of people that otherwise would not have any mental healthcare at all," said Dr. Cumbo. "So, it's very gratifying to feel as though I'm actually giving back to my community."
OB/GYN
According to AAMC, half of the counties in the United States don't have an OB/GYN physician. There are two main issues causing this. First, there's a shortage of OB/GYNs across the country in general, so their care is concentrated in larger cities. Second, OB/GYNs face burnout because of this shortage, where pressure is high. The AAMC found that many OB/GYN patients have to travel more than half an hour to see their physicians. In an emergency, this travel time can be perilous.
Anesthesiology
Anesthesiology is a critical part of hospitals, yet rural hospitals continue to shut down. According to the University of Toronto, there are few rural anesthesiologists because rural areas "do not provide the volume or complexity" necessary to attract and fund anesthesiologists. However, the patients who do need anesthesiology suffer because of this. For routine non-emergent surgeries, patients are able to travel, but for emergency surgeries such as cesarean delivery, anesthesiology is crucial but missing. The University of Toronto mentioned that the availability of anesthesiology can avert 37% of disability-adjusted life years lost during surgeries.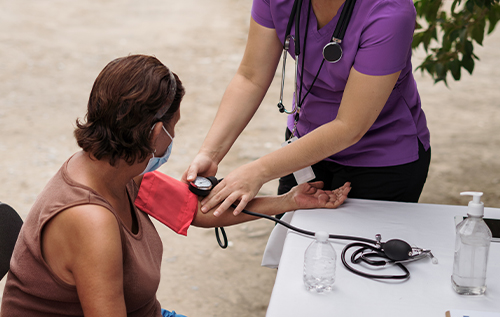 Cardiology/Cardiovascular Surgery
When it comes to cardiovascular care, rural Americans are facing a slew of barriers. First, obesity is much more prevalent in rural areas than in urban areas; 34.2% of adults in rural areas are obese compared to 28.7% in urban areas, according to the CDC. Second, rural patients are less likely to have healthcare and more likely to have lower quality care. Third, they're older than their urban counterparts, so their care tends to be more serious. So given all this, why is cardiology still a high-demand physician specialty in rural areas? There's a shortage of cardiologists across the country; there may be a shortage of 7,080 cardiologists by 2025.
Orthopedic Surgery
Orthopedic surgery faces a shortage across the nation, and the shortage is particularly felt in rural areas. Currently, 60 million people living in rural areas have limited access to orthopedic surgeons, according to NCBI. Rural communities are generally too small to support a full-time orthopedic surgeon when their average salary is currently more than half a million dollars per year.
Dr. Sonya Sloan is an orthopedic surgeon who works locum tenens jobs in rural New Mexico. She visits for one week each month, so her patients and staff know who she is.
"I've been there long enough to see patients that have brought their moms and their dads and their children. I've treated three generations now in some families," said Dr. Sloan. "The word gets out if there's a good doctor there who they know that is going to take care of them."
General Surgery
In the last 20 years, general surgery physicians have decreased across the country, but at a much faster rate in rural areas. Overall, general surgeons have decreased by 18%. But in rural areas, they've decreased by nearly 30%. In addition, nearly 60% of rural general surgeons are at least 50 years old, so the availability of general surgeons is likely to continue to decrease. The decrease of general surgeons is particularly difficult when you consider the fact that general surgeons cover the surgeries that, in urban areas, might be covered by other surgeons.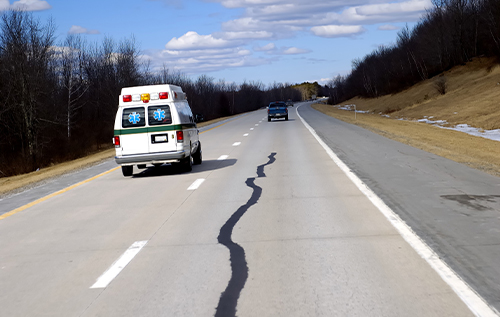 Neurology
A study of Medicare data found that some rural areas had as few as 10 neurologists for every 100,000 people. Like many of these physician specialties, the shortage of neurologists comes from the fact that many rural communities can't support a full-time neurologist. That same study found that 2.1 million people saw a neurologist for conditions ranging from dementia, strokes, back pain, and brain injuries. Patients in rural areas, however, are less likely to access a neurologist. For example, only 38% of dementia patients saw a neurologist, compared to 47% of urban dementia patients. Further, only 21% of rural stroke patients saw a neurologist, compared to 31% of urban patients.
Urology
According to the American Urology Association, 89.5% of urologists live in metropolitan areas with more than 50,000 people. This leaves just 10.5%, or 1,408, urologists working in rural areas. In an interview with AAMC, Christopher Gonzalez, MD, public policy council chair at the AUA, explained that urologists make up less than 1% of all doctors in the United States, but that three of the most common cancers in men (bladder, kidney, and prostate) are all treated by urologists. Of the urologists in rural areas, many are older. So this shortage, once again, will continue to worsen.
Interested in learning more about physician opportunities in rural communities? Give us a call at 800.453.3030 or view today's job opportunities in your specialty.