With patient satisfaction scores more important than ever, healthcare facilities are looking to hire physicians with more than just strong clinical skills — they need doctors who can really connect with patients. Asking the behavioral interview questions during the interviewing process can help you identify physicians that have a great bedside manner and strong conflict resolution skills.
How to get started
So how do recruiters determine a physician's communication skills and bedside manner? Rather than using interviews to ask about work history and accomplishments, which can easily be assessed through CVs and reference checks, many focus on asking behavioral questions. These types of questions give a glimpse into how the physician will handle the situations they may face in the new job. And for the physician, it provides an opportunity to demonstrate skills that may not show up on a CV.
Behavioral interview questions for physicians
1. Describe a time when you were faced with a stressful situation and you demonstrated your coping skills.
2. Give me a specific example of a time when you had to conform to a policy with which you did not agree.
3. What do you do if you disagree with a patient?
4. What is your typical way of dealing with conflict? Give me an example.
5. Tell me about a recent situation in which you had to deal with a very upset patient or staff member.
6. Describe a time when you were wrong.
7. Tell me about a time when you misdiagnosed a case and how you resolved it.
8. Describe a time when you anticipated potential problems and developed preventive measures.
9. How have you handled a difficult situation with a supervisor?
10. Walk me through how you present complicated information or instructions to patients.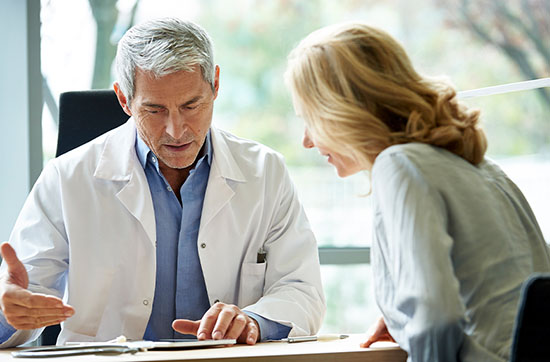 Clinical vs. interpersonal skills
In an ideal situation, a physician has both great clinical skills and great interpersonal skills. Today's healthcare consumers are savvy and they want more than just a physician with good clinical skills. They want somebody who is going to listen to them, take care of them, and truly understand who they are.
So, while professional qualifications matter, it's important to remember that physicians show up to work as whole people. How they interact with colleagues, staff, and patients will affect everyone at your healthcare facility. Asking the right questions during the hiring process can improve your chances of hiring the candidate who will contribute to the long-term success of your healthcare organization.
For more interviewing tips, check out: 8 questions you should ask every physician in the screening interview
Printable version: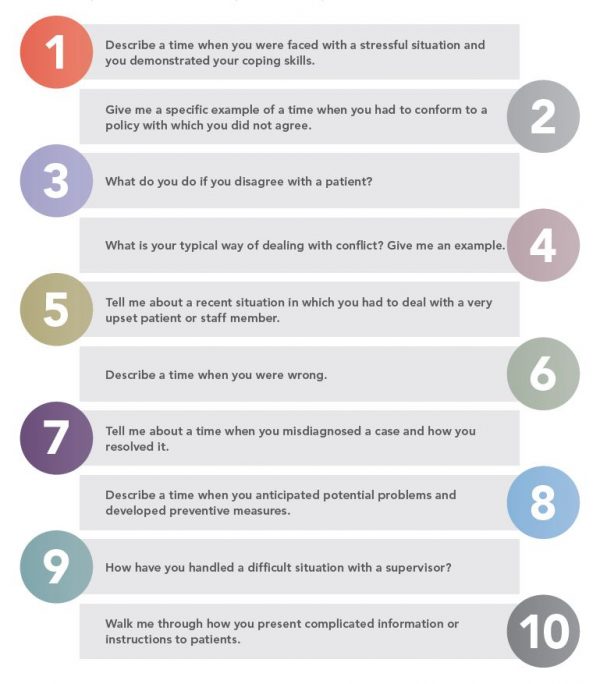 Need help finding the right candidates for openings at your healthcare facility? Give us a call at 800.453.3030 or complete the form below.
Last updated May 9, 2022