For some people, becoming a nurse practitioner is an ideal way to apply their skills holistically.
That's exactly what drew Patricia Maybee to an NP career 30 years ago. "I had been a critical care nurse for a long time, and I wanted the autonomy and the ability to help people in prevention of disease."
For other nurses, becoming an NP is a way to prevent burnout by practicing healthcare in a different capacity.
Whether you're looking at becoming an NP or want to bring your NP skills to a new setting, there are many career options for you. Here's a look at what NPs do, where they work, and how they make up a vital part of the U.S. healthcare system.
1. NPs are expert clinicians with advanced training who provide primary, acute, and specialty healthcare. They offer high-quality, cost-effective, patient-centered healthcare emphasizing disease prevention and health management. All NPs have master's degrees, and many have doctorate degrees, as well as advanced education and clinical training.
2. NPs are licensed to prescribe medicine in all 50 states and the District of Columbia. Today, there are more than 355,000 NPs licensed to work in the U.S. Seven in 10 NPs provide some form of primary care to their patients.
3. NPs can work in a variety of settings, such as rural, urban, and suburban communities. They work in clinics, hospitals, emergency rooms, urgent care sites, walk-in clinics, schools, military/VA clinics, private physician or NP practices, nursing homes, schools, colleges, home health, and public health departments. "Really anywhere that a patient needs care, a nurse practitioner is there to provide it," says Theresa Campo, Vice President of Education and Accreditation at the American Association of Nurse Practitioners (AANP).
4. This means NPs can choose from many specialties. "Hospitalists, intensivists, working with specialty groups like cardiology, gastroenterology, endocrinology, emergency trauma, women's health, or critical care intensive are some examples," Campo says.
5. NPs can choose nontraditional or nonclinical nurse practitioner careers as they develop deep skills and expertise. There are opportunities in academia, consulting for a college in the U.S. or abroad, consulting for a new practice, teaching continuing education, working in public health departments, using health advocacy knowledge in political positions, and more. "For instance, I know a colleague who is a nurse practitioner," Campo says, "and he has tremendous experience and success with urgent care, so he consults to help others in building urgent care practices."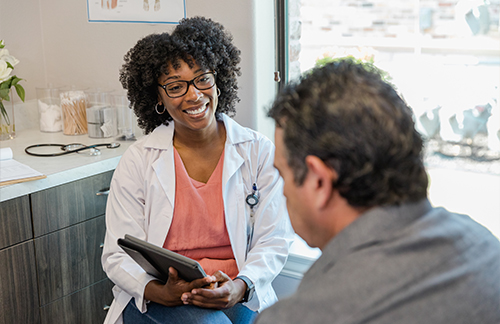 6. NPs can put skills to work in areas in great need of quality healthcare. There are numerous opportunities to work with Tribal Healthcare or Native Americans, as well as in other underserved rural and metro areas. Maybee worked locums on the Navajo Nation and says, "They are absolutely marvelous. The family structure, their care for each other, their extended families, their incorporation of culture and language into their family life. It was a wonderful experience."
7. NPs can practice both domestically and internationally. Maybee, for instance, lived in New Zealand for three years teaching for the University of Otago in their graduate NP program and working as a NP in student health. Of the experience, she says, "It was wonderful. It was one of the best things I ever did."
8. Some NPs work under a supervising physician, while other states allow NP practice authority. The AAANP advocates for full NP practice authority. "If you look at the data," Campo says, "states who have adopted full practice authority are among not only the healthiest in the nation, but those states actually have consistently higher ratings and report cards when it comes to healthcare than states without."
9. NPs are in demand throughout the country, and this means locum tenens NPs are in high demand. This offers numerous benefits for NPs who are transitioning between jobs or someone who wants help finding career opportunities temporarily or longer. Others just want more flexibility. NP Michelle Rensel started locums when her spouse took a job across the country. Now she's stayed with it for over three years because she likes the flexibility. She says, "It's just so flexible and really, for me, it's just nice to get to know different places even if it's potentially something that you're doing just to figure out where you want to go and where you want to end up."
Want to learn more about locum tenens for NPs? Give us a call at 800.453.3030 or view today's locum tenens NP job opportunities.
This article was updated on 12/20/2022.