Whether you've worked as a nurse practitioner for years or you're a new graduate fresh out of NP training, it pays to be aware of the different career options available for NPs with your experience and qualifications. Here are nine different NP career options to consider.
1. Inpatient care
Many nurse practitioners enjoy working in hospitals in a variety of roles, including:
Hospitalist
Intensivist
Specialty medicine (cardiology, gastroenterology, endocrinology, etc.)
Emergency trauma
Critical care
Hospital employment is attractive as one of the more lucrative NP career options. Hospitals need round-the-clock coverage so there are many shift options available. Working inpatient care, you'll also have the opportunity to collaborate with healthcare providers of many different specialties. However, working in inpatient care can also be stressful and — depending on your department — even unpredictable.
Theresa Campo, vice president of education and accreditation at the American Association of Nurse Practitioners (AANP), says many NPs start their career in a hospital and really enjoy providing inpatient care, but others discover it's not right for them and move on to other practice settings.
"I recommend really investigating and doing the research to see where you want to be. It comes down to the person," she says. "Some NPs go into private offices or urgent care instead and are extremely happy."
2. Private practice
If you prefer working in a smaller setting, consider working for a private practice or private group. These careers involve working either in primary or specialty care and generally provide daytime shifts on weekdays. That's a definite perk if you like having your weekends off. You may also see the same patients more often and will work with a smaller group of colleagues. This could be a pro or a con, depending on your personality and preferences.
3. Urgent care or walk-in clinics
An urgent care clinic might be a good fit if you like to seeing many different patients each day and treating a wide variety of conditions. Working urgent care, you will most often be treating those with viruses, infections, or other minor injuries, but it can be stressful when someone comes in with an undiagnosed life-threatening or emergent condition.
The cons of working at an urgent care facility or walk-in clinic include less access to different specialties than you would have at a hospital. Your schedule may also require late nights and weekends.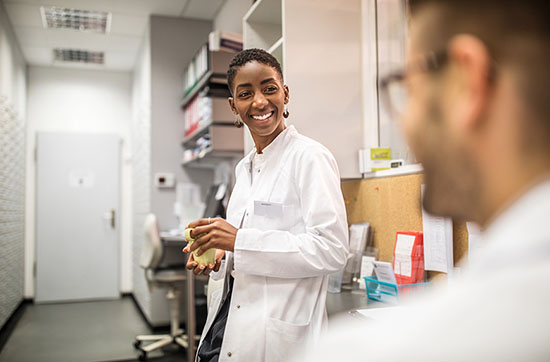 4. Nursing homes and schools
Nursing homes and schools are good options for NPs who enjoy caring for some of the youngest and oldest patients. If you have school-age children of your own, working in their school district may allow you to have similar vacation and work schedules and a shorter commute.
A possible con of working at nursing homes or schools is that you are caring for only a specific generational group. You may also earn a lower salary than in a hospital or clinic.
5. Home health
Want to provide patient care without being in an office setting? A home health job allows you to visit patients' homes each day rather than seeing them in a hospital or clinic. While these positions have traditionally served chronically ill or aging patients, Campo points out that some healthcare organizations have models that serve all kinds of patients who prefer the convenience of at-home care.
"There are programs throughout the country where patients are managed at home, and not just those with chronic conditions," Campo says.
Depending on the healthcare company, you may accompany a medical technician or nurse to a patient's home or you may provide care on your own. Many NPs enjoy home health because it allows you to focus more on the individual patient and develop a more personal relationship. Potential cons include spending more time driving, not having a team of healthcare providers to interact with, and not seeing as many patients as you would in a hospital or private practice.
6. Military
The U.S. military offers many NP career opportunities in the armed services, including civilian jobs in the Defense Health Agency (DHA), Air Force, Army, and Navy. You may also enjoy working for the U.S. Department of Veterans Affairs (VA) caring for veterans of all ages and backgrounds. Joining the military — either in active or reserve duty — may also open career opportunities.
The pros of military employment include excellent benefits and flexible schedules, while the possible cons include a lengthy and rigorous hiring process and the need to relocate to work at a military hospital.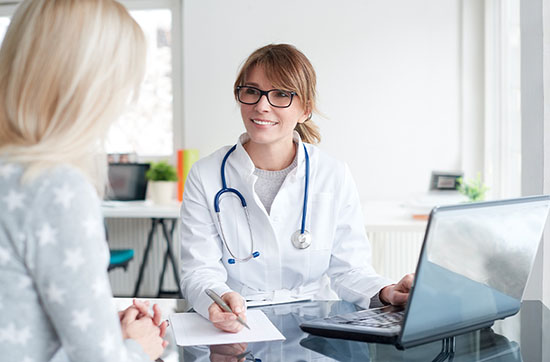 7. Locum tenens
Locum tenens allows NPs to control their own schedule by working temporary assignments as an independent contractor. Michelle Freiberger, a nurse practitioner based in Indiana, switched to locum tenens after more than 20 years in clinics and hospitals because she wanted more freedom to travel.
"When you're working a regular 9 to 5 job, you get one or two weeks off a year. I've gotten to the point in my career that that just isn't enough time. I need more time to be able to explore the world," Freiberger says. "One of the great things about locums is if you try it for three months and you don't like it, you never have to do it again. However, if you don't try it, you might never get the experiences that you are hoping for. Honestly, I can't imagine going back to a regular job again."
Potential cons of working as a locum tenens NP include having to learn new systems and processes at each location, frequent travel, and less continuity than a permanent job.
8. Education
If you are interested in nonclinical work, consider a job as a nurse educator. You may enjoy teaching nursing students at a college or university or instructing other nurses through continuing education courses.
"I have done a lot in the continuing education realm, offering courses and workshops specializing in procedures, diagnostic interpretation, and medical imaging," Campo says of her career. "A lot of nurse practitioners who are experts in their areas are providing continuing education on their own or through commercial for-profit companies. They also apply for or are invited to teach at conferences."
9. Health advocacy or consulting
Other nonclinical NP career options include health policy advocacy and consulting.
"We have nurse practitioners who have run for office and hold political office at the local, state, and federal level, which is extremely exciting. And then you also have organizations like the AANP, which I'm part of," she says.
As a healthcare consultant, NPs can help a program, college, or university start a new type of nurse practitioner program or certificate. "There are universities throughout the world where U.S. nurses and nurse practitioners have shared their expertise, education, and resources to help build advanced practice nursing," Campo says.
Benefits of this type of work may include the ability to work remotely and create your own schedule. However, drawbacks include fewer available jobs compared to clinical positions and pay that is usually lower than hospital or private practice employment.
Finding the right NP career path
Whether you'd prefer to work directly with patients or move into a nonclinical role such as advocacy or consulting, NPs have many different career options to consider. An experienced nurse practitioner can often choose their own schedule and figure out a position that best suits their lifestyle.
CompHealth can help you find the perfect nurse practitioner job! Give us a call at 800.453.3030 or view today's NP job opportunities.