Andrew Wilner, MD, FACP, FAAN, shares his tips on choosing the right locum tenens agency and agent to help you accomplish your career goals.
Locum tenens physicians take on temporary assignments at hospitals or clinics. They fill in for physicians on maternity or sick leave, vacation, or who have recently retired. Expanding clinics or hospitals may hire locums while they search for permanent employees. Assignments typically last for weeks or months and end when permanent physicians fill the need. Locum tenens positions may be full or part-time.
Many physicians, including me, rely on locum tenens to achieve work/life balance. I've worked locums off and on since 1982, in the clinic and hospital, in academic and community settings, part-time and full-time. Breaks between assignments allowed me to lead medical missions in the jungles of the Philippines, develop my nonclinical career as a medical journalist, and earn my PADI divemaster certificate.
Licensing and credentialing
Administrative hurdles constitute one of the most frustrating obstacles for locum tenens work. Physicians must have the appropriate state medical license, which can require months to obtain. In addition, each hospital conducts a lengthy credentialing process. Physicians must also possess drug enforcement administration (DEA) numbers linked to each state where they prescribe controlled substances.
Finding a job
Before jumping through these administrative hoops, the prospective locum tenens physician must find a job! Locums physicians locate assignments via word of mouth, job boards, and locum tenens agencies. No formal register of locum tenens positions exists. Agencies identify job opportunities and assist locum tenens physicians with contracts, credentialing, housing, licensing, payment, and transportation. If personal emergencies or conflicts arise during an assignment, a locum tenens staffing agent can intervene.
Choosing a locum tenens agency
About 80% of locum tenens physicians utilize staffing agencies. Choosing a locum tenens agency can be a daunting task. In my book, "The Locum Life: A Physician's Guide to Locum Tenens," I devote an entire chapter to the pros and cons of working with an agency. I've worked locums successfully both with and without an agency.
Most staffing agencies offer positions in a variety of medical specialties. Two of the largest are CompHealth and Staffcare. A few boutique agencies focus on specific subspecialties. For example, Equal Access Health finds positions for obstetricians, surgeons, and trauma specialists. Psychiatry Locums limits its services to psychiatrists. One agency, Global Medical Staffing, offers both U.S. and international opportunities. Depending upon your interests, a niche agency might be worth a try.
The National Association of Locum Tenens Organizations (NALTO) provides a roster of member agencies on its website: nalto.org. If you have searched "locum tenens" on the internet, you may already be receiving emails and phone calls from one of these agencies!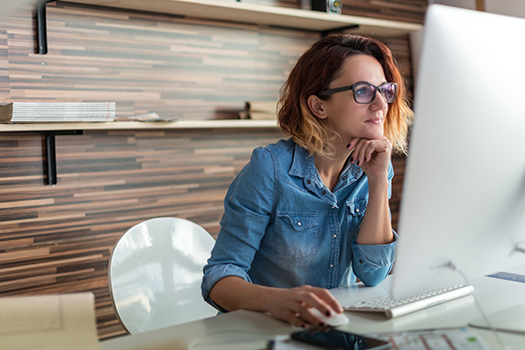 Choosing an agent
All staffing agencies have the same goal — matching physicians with job opportunities. In my book, I make the analogy between staffing and real estate agencies. Like in real estate, your agent's character, competence, and experience are much more important than whether they work with Century 21, ReMax, or another company.
Expert advice
To begin, find a compatible agent. Here's advice from a senior staffing agent at a large staffing agency:
"I would choose a recruiter (or two). Talk to multiple people, but you don't have to send your CV to everyone. In 5-10 minutes, you should have a good idea of whether or not you can trust this person. Trust is important. Once a doctor is on assignment, anything that goes wrong should become MY problem. It's my responsibility to make sure he/she is paid correctly, understands timesheets. They get my cell phone in case there's a problem with lodging, flights, etc. I play many roles, but I view myself as more of a partner. I want to understand what motivates and drives them so that I can find the right assignment for the individual. This business has a high turnover and knowing how long someone's been in the industry can also be very telling. Will they be there tomorrow or gone?"
When to use an agent
If you are considering your first locums assignment, you may benefit from working with a staffing agency. A caring, competent, and experienced agent can smooth the way to a satisfying experience and well-earned paycheck. If you are already well established as a locums physician, an agent can help you find the most desirable assignments. Agents can also assist in salary negotiations.
Like real estate agents, agencies charge the sellers (hospitals or clinics), not the buyers (physicians). You can even use more than one agency at a time. However, each agency has its own credentialing requirements, and every relationship consumes time and energy. Over the years, two agencies have successfully met my needs.
Getting the help you need
Staffing agencies provide many helpful services for locum tenens physicians. For both neophyte and experienced locums docs, agencies serve as sources of new opportunities, third-party salary negotiators, and support when problems on the job occur. If you are venturing into locums tenens for the first time, pick up the phone and discuss your goals with a few staffing agents. You'll know when you find the right one!