Pediatrician Trevor Cabrera, MD, shares his experiences working in a variety of clinical settings as a locum tenens.
As a general pediatrician, I'm trained to take care of any human from the age of 0 days to 18 years old.
Pediatricians treat their patients in a variety of clinical settings and may choose to work in a clinic setting, a hospital setting, or both. These assignments may vary greatly based on practice preference, location, and culture.
Here's a breakdown of the jobs I've worked as a locum tenens pediatrician:
Exclusive clinic/outpatient pediatrics
Pediatricians working in these types of office settings see their patients for what we call well child checks — when we make sure the child is growing and developing normally. When the child needs to be seen for things like coughs, fevers, and tummy aches, those are called sick visits.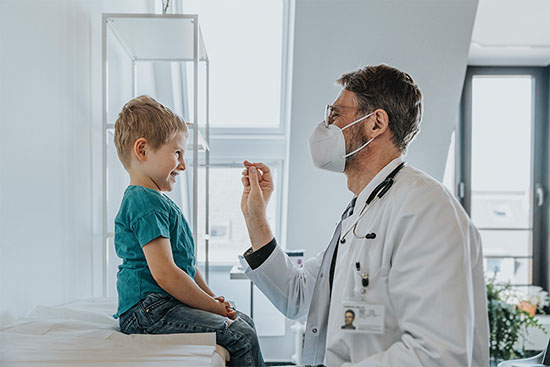 Exclusive inpatient general pediatrics hospitalist
This setting is one of my favorites and is comparable to working in medical/surgical units for adults.
An inpatient general pediatrics hospitalist takes care of any patients between the ages of 0 days and 18 years old who need to be admitted to the hospital for any number of reasons. Usually, this does not include newborns. A pediatrician working as an inpatient general pediatrics hospitalist may see a 2-week-old with a fever requiring admission for poor feeding, or a 17-year-old with complicated mental health issues.
Exclusive inpatient newborn hospitalist / delivery attendance
This is my favorite job as a pediatrician interested in the world of neonatology. A newborn hospitalist doesn't deliver the babies, but they take care of new babies as soon as they're born. If babies aren't breathing when they're born, the OB/GYN hands them to me, I treat them, and then make sure they're ready to go to their new homes.
As a general pediatrician on assignment as a newborn hospitalist, my work is typically limited to Level 1 and 2. I care for babies generally born no earlier than 34 - 35 weeks of pregnancy who don't require serious interventions such as breathing tubes. For the most part, this job is fun and not too stressful, but there are very scary deliveries and neonatal resuscitations. These often require stabilization and transfer to more-equipped hospitals. I'll never forget the 2-pound baby born at 28 weeks that I helped to save while we waited for the neonatal transport helicopter to take him to a larger hospital with more resources.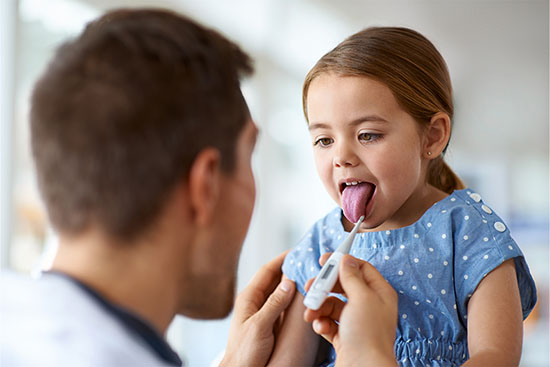 Taking call as a locum tenens pediatrician
A majority of these clinical settings are traditional work in that when I'm at work, I'm working, and when I'm not working — please don't call. However, as a locum tenens provider, I'm often in small hospitals that function with older models of care where I'm the only pediatrician nearby. This means there's a chance that I'll be called back into work in the case of an emergency.
For example, on some assignments I've been on daily call out of the hospital just for deliveries, in others I've been on call for ER consultations and emergencies. In some cases it's once I leave the clinic, my call time starts for the hospital. It all varies depending on the assignment.
Here's an example of a day in my life at those jobs:
6 a.m. nursery rounds on new babies born overnight in the hospital
8 a.m. – 6 p.m. outpatient clinic, then go to the hotel
7 p.m. ER consultations over the phone
2 a.m. emergency delivery requiring my presence
Repeat
As a locum tenens pediatrician, I have the ability to choose to work assignments in any of the above clinical settings. I'm not locked into just one, and I love that flexibility. It keeps me on my toes, always gives me something new or different to look forward to, and allows me to keep up multiple skills and facets of my training. Sometimes I feel like a cowboy in the Wild West and other times I'm given all the support I could ask for. Either way, I definitely never get bored.
Interested in learning more about locum tenens for pediatricians? Give us a call at 800.453.3030 or view today's pediatrics locum tenens job opportunities.