As a resident looking for your first attending physician job, you have a lot to think about. From perfecting your CV and practicing your interview skills to deciding what kind of job you're actually looking for — permanent? temporary? in the city of your dreams or close to your aging mother — the bottom line is, you have a lot to consider. Here are a few things you should be thinking about when looking for your first physician job.
7 steps to finding your first attending physician job
Craft a memorable CV
The average amount of time that a recruiter spends looking at a CV is around 7 seconds, which is only slightly longer than the amount of time you give to a billboard. Having your CV in tip-top shape is a must, and that's easier if you clearly understand what the recruiter is looking for.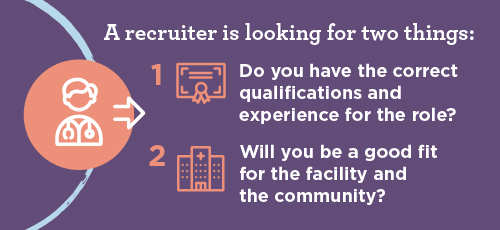 In most cases, that comes down to two things. First, that you have the correct qualifications and experience for the role; and second, that you'll be a good fit for the facility and community.
Here's how to apply that to your CV:
Avoid the temptation of thinking you have a single document that you can use in every conceivable situation. In other words, whenever possible, tailor your CV to the job.
Put the required licenses, certifications, and other credentials near the top, where they won't be missed
Organize your previous work experience in a way that highlights whatever will be most important for that job. Don't be afraid to change the order of bullet points, order content by importance rather than chronology, or shift the focus of a particular sentence or paragraph.
If you're going to include something personal, choose interests, hobbies, or other details that present you as a good fit for the facility, community, and region
Finally, go through your CV and identify any item that a recruiter might consider a red flag — a gap in employment of more than 6 months, multiple jobs in a short period of time, too much emphasis on the need or desire for a visa sponsorship, etc. — then, see if there's a way to explain, edit, or de-emphasize that information.
More CV advice: Everything you need to know about writing a good CV
Fine-tune your interviewing skills
Your CV can help you get the interview, but once there, you're on your own. The good news is there's actually a secret to doing well in interviews, and that secret is this: practice.
Practice by yourself, in front of a mirror, answering the type of questions that normally come up in these situations
Practice writing or typing out your answers and getting them perfect, word for word, just the way you want them
Ask peers, mentors, and colleagues the kinds of questions they remember being asked in their interviews and include those questions in your practice sessions
Have a friend or colleague ask you a few practice questions in exchange for coffee
When you get close to your interview, it's not a bad idea to find someone who can give you a full-on, mock interview
Practicing your interview will certainly feel awkward. You're going to make mistakes, fumble with your words, and feel funny talking about yourself. But these are the very reasons you need to practice. By rehearsing in advance, you'll feel a lot more comfortable during the actual interview.
It's never too soon to start getting ready for your next interview.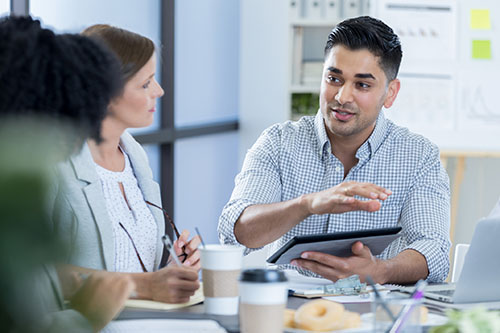 Understand your priorities
Acing the interview is likely to lead to an offer — one that you should carefully evaluate before accepting. You can make your decision based on compensation alone, but if that's all you're considering, you may be setting yourself up for an unpleasant situation later on.
When evaluating an offer, CompHealth physician recruiters Lisa Goldstein and Victoria Fournier recommend learning as much as you can about the job before accepting the offer. Some of these things will be explicitly touched on in your contract, while others might take some digging to find. They include items like:
Patient census
Call schedule
Open or closed ICU
Ability to moonlight
Cost of living
Spouse or family needs
State taxes
Facility size
Inpatient and outpatient percentages
It's also a good idea to make your own list of priorities and rank them. You can then use that list as a sort of rubric to evaluate the offer in front of you and decide if it meets your needs.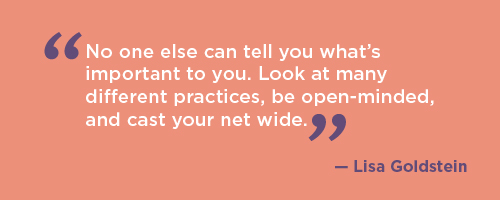 "No one else can tell you what's important to you," says Goldstein. "Look at many different practices, be open-minded, and cast your net wide. You want to feel like you turned over stones and did your due diligence before you ruled things out."
Considering a perm position? How to evaluate a physician practice opportunity
Get comfortable with physician contract negotiation
A contract to work as a full-time physician covers a lot of ground, and even the best offers can require a fair amount of back and forth before they're ready for signatures. You can handle this stage of the process on your own if you like. But it's quite common to hire someone else to review the contract terms — or even handle the negotiations for you.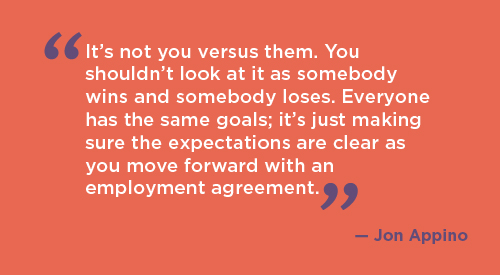 According to Jon Appino, founder of Contract Diagnostics, whether it's you or the person representing you, effective contract negotiation starts rests on two principles:
Straightforward and open dialogue
A solid grasp of your fair market value
When both sides are clear about their needs and agree on the value of the services being rendered, the conversation tends to feel more like a collaboration. Or, as Appino puts it, "It's not you versus them. You shouldn't look at it as somebody wins and somebody loses. Everyone has the same goals; it's just making sure the expectations are clear as you move forward with an employment agreement."
Similar to knowing your fair market value is understanding which parts of the contract are negotiable, which aren't, and which parts are actually worth negotiating. Case in point, according to Jon: If you know in advance that your backup plan (should you ever change your mind) would likely be in a state a thousand miles away where your sister lives, why waste energy or goodwill haggling over a non-compete clause?
Your window to negotiate doesn't last very long. It starts when you receive an offer in the form of a letter of intent (tip: don't sign it yet if there are items you want to talk about) and is likely over within a few weeks. Yet the consequences of your negotiations — or lack thereof — will dictate your work/life balance for the next many, many years.
Become a contract negotiation expert: 11 things every doctor should know about physician employment contracts
Using an agency to find an attending physician job
There are many ways to find physician job openings: online job boards like CareerMD, networking through peers or mentors, or working with a staffing agency. Because you never know what you'll find, it's wise to use a combination of all of these methods for the widest reach.
That said, many new physicians don't think about hiring an agency to conduct the search for them. Here are four reasons you may want to use a staffing agency to help you find your first permanent position: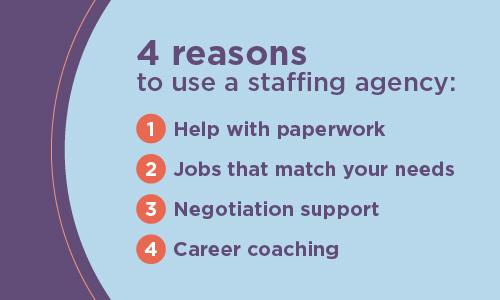 You have someone to do all the heavy lifting (including helping you with licensing and credentialing)
You get expert help finding jobs that are the right fit for your specific needs — maybe even positions that aren't yet posted publicly
You have support to help you negotiate and finalize an offer
You get your own personal career coach and cheerleader
Also, working with an agency is completely free, whether you accept a job through them or not. Since you're not paying anything, it's hard to find a compelling reason not to work with a staffing agency.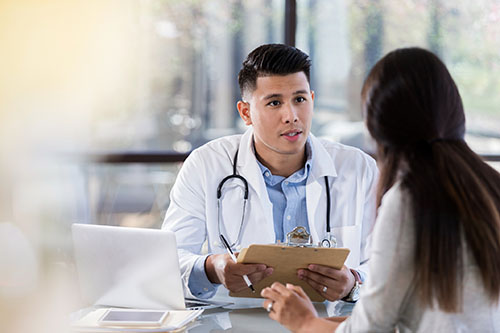 Explore all the options, including locum tenens
Finding your first physician job can feel like a lot of pressure, and there are a lot of questions you need to know the answers to, such as:
How do you know where you want to live? Do you have a specific reason for the Pacific Northwest or just a vague sense that it sounds nice?
What kind of facility do you want to work in? Is your answer based on what you truly enjoy or merely on what you've experienced in the past?
What if you end up not liking some of the red tape aspects of your new job? Are you prepared to just grin and bear it for the long haul, or do you want options?
If questions like these make you nervous, perhaps a permanent position isn't your best option right now. Trying out locum tenens could actually be a much better fit.
Many new physicians coming out of residency only have a vague sense of what locum tenens work entails. They may have worked with a locums physician somewhere along the line but never really had an in-depth conversation to find out how it works or what it's like.
In a nutshell, locum tenens refers to short-term contracts (a week, a month, a year, it depends) that you accept, fulfill, and then move on to the next contract. In between, you have as much time off as you want. Which contracts you choose is one hundred percent up to you.
As a new physician looking for your first job, you can work locums short term, as a way to get your feet wet, or you can make locums a lifelong career choice. Either way, it's easy to see the benefits: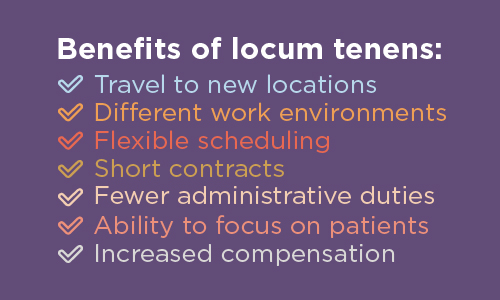 Opportunity to travel and experience new locations
Chance to experience different work environments
Flexible scheduling, including as much time off as you like
Short contracts so you're not tied down to any one facility
Fewer administrative duties
Ability to focus strictly on patients
As it turns out, locum tenens doctors generally even get paid more than doctors in permanent positions. Of course, the lifestyle won't be right for everyone but don't count yourself out until you've actually looked into it. You might be surprised how doctors in drastically different life circumstances use locums to achieve their preferred work/life balance. If you decide to go this route, finding the right locums agency to represent you will be huge.
Want to pay off your loans faster? Paying off medical school debt: 10 years with PSLF or 3 years with locum tenens?
Find the best possible attending physician job match
When looking for your first attending physician job, it can be tempting to take the first offer that comes along. After all, job hunting is a lot of work. That's why it's important to take your time — and consider what's important to you, your career, and your personal life — at every step along the way to guarantee the best match possible.
If you want help with your job search, CompHealth can assist you in finding the right job for you, whether that's a permanent or temporary position. Call us at 800.453.3030 or check out our physician jobs at the link below.