A physician recruiter's workload can be overwhelming at times. Fortunately, there are technology solutions that can help lighten your burden — whether you need help sourcing and tracking candidates, or want to streamline your interview and feedback process. Here's a look at some of the top healthcare staffing technology solutions and what experienced physician recruiters have to say about them.
Applicant tracking systems
PracticeMatch. Before adopting PracticeMatch as her preferred applicant tracking system (ATS), Kim Collins, lead physician recruiter for Luminis Health, admits she used a massive Excel spreadsheet for applicant tracking. "It included everybody we were onboarding, everyone that I talked to, and what stage that they were at," she says. "It was cumbersome, difficult to sort, and prone to lagging due to its sheer size. Now I just drag the CV into the database and everything's in there."
HealthcareSource. "I use and would be lost without HealthcareSource," says Heather Spinney, talent acquisition and physician recruiter for Northeastern Vermont Regional Hospital. "It has everything I need, and I can easily upload CVs of candidates to the reqs on posted jobs."
Applicant sourcing services
PracticeLink. "Our leading sourcing vendor is PracticeLink — both their job board and candidate database tools," says Christy Ricks, AVP provider recruitment at LifePoint Health. PracticeLink offers an extensive, searchable job bank for physicians. On the other side of the coin, it provides a full suite of sourcing tools for physician recruiters.
PracticeMatch. Kim Collins prefers PracticeMatch for physician sourcing. "They offer their technical support people to help with creating ads, so it's like having an additional staff member on your staff," she says. She also likes how PracticeMatch lets recruiters see when a candidate will be available, where they currently are located, what locations they are interested in, and what kind of opportunities they're looking for.
Health eCareers. Collins doesn't limit herself to just one sourcing service. She also uses Health eCareers, which hosts a job board, enables recruiters to search a resume database, and promotes jobs to providers in their social feeds, email, and news sources.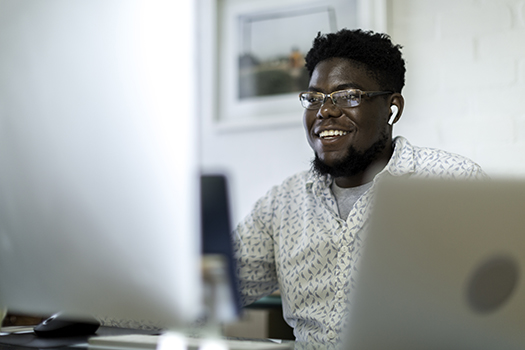 Workflow lifesavers
Brazen. Brazen is a virtual career fair platform that Christy Ricks describes as a game changer. "You have an event lobby to host candidates and then assign them to talk to a specific recruiter. It's an essential tool for our new normal," Ricks says. "Many vendors use Brazen to support their career fairs."
Survey Monkey. "Survey Monkey works great as a feedback collection mechanism," Ricks says. "You're able to quickly collect feedback from the interview team via one form link. Recruiters can easily know how the candidate did — a quick thumbs up or thumbs down. Being able to tabulate that type of information is super helpful."
DocuSign. For signing important documents, Ricks prefers DocuSign. "We use it for everything from the offer letter to the physician contract, or anytime a physician has to sign some type of disclosure or attestation." She says this technology has been crucial in smoothing out the hiring process, especially for physicians who live in another area.
Calendly. Jennifer Semling, manager of talent acquisition for Altru Health System, uses Calendly for scheduling candidate interviews. This tool integrates well with stakeholder schedules so interviews can be scheduled automatically without the calendar conflicts. It also sends automatic reminders and thank you notes.
Monday.com. This platform offers a suite of workflow/project management tools. Semling uses it to track interview and onboarding steps.
Timesaving tips using tech you already have
Sometimes the most familiar tools offer surprising workflow hacks. For example: Microsoft Outlook. "I tend to use my Outlook to stay organized. I set myself reminders to follow up on candidates I've talked to," explains Collins.
She also points out that Outlook's signature feature can be used for more than just your email signature. You can use it to store a block of text you regularly use in emails — such as the language you send with contracts or letters of intent — as an alternate signature. Being able to quickly drop in the text can save you from typing the same thing out every time.
Connect with your peers
When it comes to healthcare staffing technologies, the best recommendations often come from the people who use them every day. Reaching out to colleagues through a professional network such as AAPPR is a great way to uncover new tech tools that can make your life easier.
What technologies do you use to make your life as a physician recruiter easier? Share your recommendations in the comments below.