When most people think of locum tenens, it's usually thoughts of traveling far from home and living out a suitcase. But did you know that working locum tenens close to home is also an option? Whatever your reasons for not wanting to go far from home and family, there are many opportunities to do temporary work near where you live. Here are the answers to common questions that providers have about working local locum tenens along with some advice for finding the right fit for you.
Are there jobs for me close to home?
It's likely there are locums jobs close to where you live, although the exact number will depend on your location, specialty, and specific schedule requirements. Larger cities may have more open jobs, but they also have a larger pool of applicants, so competition for those roles can be higher.
Kathy Nation, a physician representative on CompHealth's family and internal medicine team, helps many physicians find locums positions close to home. To maximize your options, she recommends being open to driving up to five hours away. This still avoids the need to fly, and you're close enough to travel home on the weekends or when you have a few days between shifts.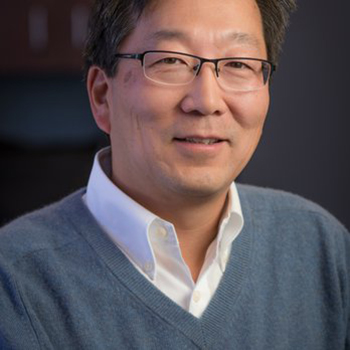 Dr. Peter Kim, an OB/GYN, has found a way to work most of his assignments within an hour of his home in Colorado. "I've found there's plenty of work locally and within short distances," he says. "There have been several assignments where I can do it from home. It's been really wonderful."
Dr. Blaine Cashmore, a general surgeon, has also found assignments in his home state of Utah to supplement his full-time job. "I enjoyed my experience doing locums, and I've been able to do weekends here and there. I've pretty much stayed in Utah the whole time," he says.
Do I have a better chance of finding a locums position where I already live?
While it may seem logical that it's easier to find work closer to home, it really depends on where you live, says Kathy.
In big cities like Los Angeles or New York, being local isn't necessarily an advantage. Competition with other providers can be high, and it's more difficult to negotiate pay rates. Likewise, rural areas may not have a need for locums physicians in your specialty. The sweet spot, says Kathy, is mid-size cities or towns that have more healthcare facilities but fewer providers who call the area home.
These mid-size cities often need to bring in a provider from outside the area when they have a locums position, so being local enables you to better negotiate pay rate, especially if you don't need housing or a rental car. As a local, you may also have more flexibility in arranging your schedule the way you want it.
No matter where you're located, one thing that working local locum tenens helps with is licensing. Without having to apply for a new state license, you can considerably speed up the process and start working faster.
What is working local locum tenens like?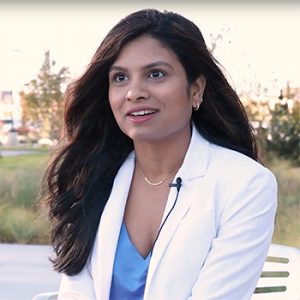 Providers choose to work locum tenens close to home for a variety of reasons, but all of them do it because it helps make their lives easier.
Dr. Neha Janakiraman is a hospitalist who has worked most of her locums assignments within 30 minutes of her home. "I think people have a lot of myths around being a locum physician," she says, "They think you're living a nomadic lifestyle or you're going from one hotel to another and living out of a suitcase, but it doesn't have to be that way."
Hospitalist Dr. John Thieszen has worked locums locally too. Early in his career, he was trying to find a way to balance a life in the military with a new family, a mortgage, and growing bills. "That's how I got started with locum tenens," he says. "What I found is that I could go on a weekend, if I had a long weekend of three or four days, and work somewhere and have a great experience in a small hospital, for example, and then return to the military for the week. This really helped supplement our income and get us through."
How does travel, housing, and pay work differently when I work local locum tenens?
Many aspects of locum tenens stay the same, regardless of how far a provider travels from home. However, there can be some differences depending on your specific situation.
Kathy says that physicians may be able to negotiate a higher pay rate if the client doesn't have to pay for a rental car or housing, especially if the facility was originally planning to bring in a locums from out of state. This may not be the case in larger cities, though, as facilities are more likely to assume they'll be able to find a local provider.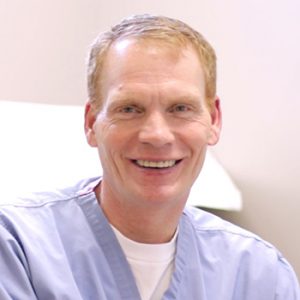 While some providers may not need housing if they're working nearby or commuting daily to their assignment, others find creative ways to make locums work for them.
Dr. Cashmore often takes his family along when he works locums assignments, even when they're not going far. "It would depend on the season, but we'd scope out of the area and do waterparks or something fun," he says. "Otherwise we'd stay at our hotel and they'd spend time lounging around the pool, go shopping, and hang out. We'd have dinner together and have family time or come back and watch a movie at the hotel."
Advice for those who want to work locum tenens close to home
If you're interested in working local locum tenens, it's important to be honest with yourself — and your recruiter — about your preferences.
First, consider what your ideal position is, and then think about how flexible you can be with that scenario. Kathy says that it's important to establish a relationship with your recruiter so they can understand your goals and provide realistic feedback about what's available.
She also recommends researching locums companies and selecting the top two or three you feel the most comfortable working with, instead of sending out your information to every company you can find. "Be selective with who you work with and who you send your CV to. Only apply for jobs you really want," says Kathy.
Once you've established a good relationship with a recruiter, she says, that's when you can use that relationship — and your CV — to get the position you really want.
Interested in locum tenens jobs close to you? Check out our local locum jobs search tool or give us a call at 800.453.3030.