For locum tenens hospitalists, the reasons to pursue locums work are as unique and varied as the individuals themselves. We spoke with three hospitalists to learn how locum tenens has supported their individual career goals and helped them achieve their desired lifestyles.
A global mindset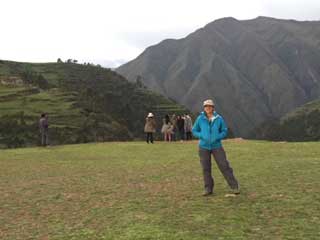 Dr. Jeanne Cabeza came to medicine and to locum tenens with a global mindset and passion for serving others. As an undergrad student, she studied in Cairo for a year and had set her sights on the foreign service.
"I was really interested in global health, and looked into the PhD route," says Dr. Cabeza. "But ultimately, I found medicine would give me the flexibility to do different things and help people directly, especially working with underserved communities. So that was a big attraction to the field."
Since starting locums, Dr. Cabeza has worked assignments in places as far flung as the Navajo Nation in Arizona, a critical access hospital in Ketchikan, Alaska, and the farmlands of California's Central Valley. It also has afforded her the flexibility to devote time to her other professional interest — volunteering with Doctors Without Borders.
"Locums has allowed me to have this other life. Since 2004, I've worked with Doctors Without Borders and have been to places all over the world —Haiti, Thailand, South Sudan, and Uganda. I do clinical research and have collaborated with researchers from UCLA and Universidad Peruana Cayetano Heredia in Lima, Peru, among others," says Dr. Cabeza. "I don't really think that would be possible and easy unless I was doing locums. I work when I need to and then I can do these other things that I enjoy."
Dr. Cabeza values the diversity of her locums work as an important means to avoiding burnout.
"It's fantastic because I always feel happy to do my work and I don't feel burned out. I think that's a big problem for physicians," says Dr. Cabeza. "If I'm ever like, 'I need a break,' then I arrange my schedule. There's something about that that's so appealing and then when you finish something, you're ready for the next adventure."
Entrepreneurial ambition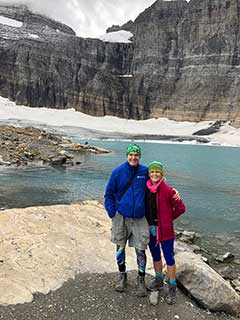 Dr. James Stone didn't always plan to work in the medical field. He majored in history at Emory University and worked various roles in academia, fundraising, and even on Capitol Hill for Congressman John Lewis.
"At that point, I had had a lot of different jobs, but I wanted to pursue more of a career," says Dr. Stone. "I didn't always want to be a physician, but sort of chose it later in my life."
Dr. Stone completed medical school and a residency in internal medicine, then joined the faculty of Emory Medical School as a hospitalist. After eight years on faculty and another several years in permanent positions, Dr. Stone found his way to locum tenens.
"I liked the idea of being my own boss and I wanted the opportunity to see the country with my medical degree — that idea appealed to me," says Dr. Stone. "I knew that locums existed, but I just wasn't quite there where I wanted to strike out on my own. I never had much of an entrepreneurial streak. I'm much more of a, 'find a job and work hard at it' worker bee. But a friend who had just done locums encouraged me to look into it. I'm really sorry I didn't do it sooner. I've discovered I am much more of an entrepreneur than I thought."
Dr. Stone says the most rewarding part of locums is getting to be involved and part of a team without worrying about the politics.
"The politics are not something I've had to deal with, and that's a relief. I show up, do my work and make friends," says Dr. Stone. "I really try to actively cultivate working together as a team. I care about being a team player and being a part of the staff — arriving early, staying late and helping someone out to get the job done. That's another whole dimension to the job that I didn't foresee — that I could be really helpful to people just by being there and by doing the work. That's been a very satisfying feeling."
Professional bootcamp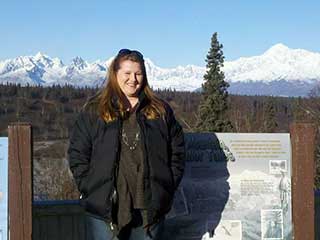 Dr. Natalie Owens-Sloan first gained exposure to locums during her residency, where many attendings and colleagues worked as locums.
"My first job out of residency was a locums position. I was waiting on my South Carolina license to come through and had a good opportunity in Roseburg, Oregon for the summer," says Dr. Owens-Sloan. "So my family — my husband, myself, and our two small children at the time — spent the summer there and it was a really good experience."
Throughout her career, Dr. Owens-Sloan has always worked some portion of her time locums — whether full-time locums or as a way to supplement her income on the side.
"I really like to travel so when a good job comes open, my recruiter will usually give me the heads up. I've gotten to travel to a lot of places I probably wouldn't have, had it not been for those locum opportunities," says Dr. Owens-Sloan. "And it's so helpful to have the company help you with your licensing and paperwork and different hospitals — it's so much easier than doing it on your own."
Of the many benefits to be realized through locums assignments, Dr. Owens-Sloan most values the exposure to new people, places, and processes for professional development.
"Working at just one hospital, I think you could get stuck in a rut sometimes, and maybe that's not how things are done elsewhere," says Dr. Owens-Sloan. "Different parts of the country have different disease processes and the people are different in the way they handle things. You realize there's an art to medicine. There's not just one way to do things. There are multiple ways to do something right. You also meet people from all over and you learn how to mesh well with people. It's made me a better doctor all around."
Dr. Owens-Sloan hopes that by sharing her experience, she can help someone else discover a similar love of locums.
"I'm a little bit of a gypsy; I like to be on the road," says Dr. Owens-Sloan. "When I am home, I'm usually asking my husband, 'Where are we going to go?' and he's like, 'You just got here!' I really feel like this was my calling from the beginning. I just love locums so if I can help somebody else discover it, I think that'd be great."
Interested in learning more about locum tenens for hospitalists? Give us a call at 800.453.3030 or view today's locum tenens job opportunities.