Dr. Willian Meyer has practiced neurosurgery for more than 40 years and has worked as a locum tenens neurosurgeon for the last 20. Dr. Meyer says what he loves most about neurosurgery is that he can improve lives in a significant way, and locum tenens has enabled him to keep doing so in a meaningful way — long after many physicians would have retired. We sat down with him to learn more about his career, the reason he started to pick up locum tenens shifts, and why he ultimately chose to work locums full time.
Love of neurosurgery
Dr. Meyer says he loves being a neurosurgeon because it's both challenging and rewarding.
"I think the most memorable experiences in neurosurgery are the severely damaged, particularly spinal column cases where they're paralyzed, and they can't move their legs at all," he says. "And you go ahead and surgically repair the bone, stabilize them by fusing them. So, they go from no neurologic functioning to being up and walking in about six months to a year. I've had a couple of those. I just had one this weekend on Friday."
He also loves learning about the human body. "I'm a neuro anatomist, so I love the anatomy, number one. Number two, I love the correlation of that anatomy, and number three, I love trying to show people those examples of how anatomy and physiology work together and how it explains what the patient looks like in the bed, in the clinic, or in the office," he says. Most of all, he enjoys the continual intellectual and physical challenges of being devoted to this kind of work.
Working locum tenens as a neurosurgeon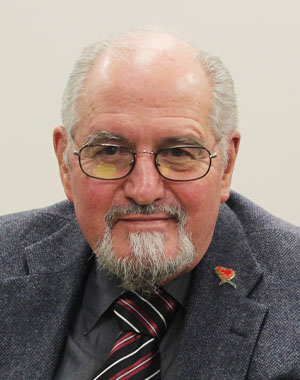 Twenty-two years into his career, Dr. Meyer decided to look into working locum tenens on the side. He wanted to experience what it was like to practice at different hospitals, but he wasn't interested in leaving his full-time job.
"Seeing other hospitals and working with other neurosurgeons is a way to learn more, find different ways of doing things, and expand your knowledge."
Eventually however, Dr. Meyer decided to switch to full-time locums as a way of life. He says he ended up going in this direction for many reasons — the flexibility, the opportunity to expand his skills, and the chance to meet new people.
"Locum tenens enables me to get time off whenever I want. I get to work in new and interesting locations where I meet new people and learn their new techniques or different techniques — because every surgeon does things differently. Plus, you get the opportunity to improve your relationships and learn to communicate as you deal with new people," he says.
He has worked in many different locations over time, choosing the assignments that best fit his skills and interests. His favorite assignments were at level 1 trauma centers. "I think I'm addicted to trauma and the adrenalin rush it gives you when you have to save a life."
Locum tenens in different career stages
Dr. Meyer says the flexibility of locums enabled him to create a schedule that worked for him in many different stages of his career. At first, he only worked locums on the weekend to supplement his full-time job. Later, when he made locums his full-time career, demand for locum tenens neurosurgeons was high enough to keep him as busy as he wanted to be.
Even though he is past traditional retirement age now, he says he'll continue to practice neurosurgery as a locum for as long as he can. "I work locum tenens instead of full retirement because it keeps me stimulated, challenges me, and I can enjoy the results of good outcomes from severely injured patients and their care." He says plans to cut down from 20 days of work a month to 10 when he's finally ready to semi-retire.
The schedule flexibility and extra income he makes as a locum neurosurgeon has enabled him and his wife to travel to places they've always wanted to visit. "My wife and I traveled the globe for the first time. We went to Belgium and Holland and took a river cruise with UCLA, our alumni. The next year we took a trip to Russia with the Viking River Cruises. Being on a boat through the whole trip taking sidetrack trips to the sites and everything else. Then last year, we went to Vietnam and Cambodia, places I've never been. Next, we're going to Paris, France."
Overcoming the challenges of being a locum
Dr. Meyer admits that there are some downsides to working locum tenens. It's not all sunshine and roses.
"The biggest downside for me is the loss of two travel days, one at the beginning and one at the end. The second is having to be the new person in town as the specialist, where you are intensely scrutinized for everything you do."
He has come to embrace the second challenge — he even describes it as one of his 'locum tenens philosophies.' "When you go into a new place on a Friday night, by Monday morning make sure you have done such a good job that they don't want you to go home. If you do your best, you'll get invited back."
Locum tenens tips for neurosurgeons
For other neurosurgeons looking to try locums, Dr. Meyer offers the following advice:
"Define what you are comfortable doing in a locum tenens assignment. If you are not comfortable doing aneurisms and AVMs, tell them so. If you don't wish to do pediatric patients, tell them so. You have to be comfortable with being responsible for all the decisions and ready to operate in an emergency in 30 minutes."
He also says it's important to have a lot of experience as a neurosurgeon before you jump into locum tenens.
"Physicians should consider locum tenens later in their career, maybe even 10 years, because it takes experience to come in and do general kinds of coverage like general trauma neurosurgery. I think it's the same with trauma surgery and any other large case numbers of certain types that are part of their specialty. Experience makes it easier and easier."
Locum tenens opportunities for neurosurgeons
Neurosurgery especially is in high demand in hospitals around the U.S. with many different options available — from weekend shifts to recurring assignments. For Dr. Meyer, locum tenens was a positive and rewarding part of his career. No matter your career stage, locum tenens offers schedule flexibility, the opportunity to enhance your skills in new practice settings, and high earning potential.
RELATED: How locum tenens works for surgeons
Interested in learning more about locum tenens opportunities for neurosurgeons? Give us a call at 800.453.3030 or view today's locum tenens neurosurgery job opportunities.