PAs are clinicians, educators, and researchers who are highly trained to care for patients. For PAs looking to grow in their careers, there are also many opportunities to become a
true leader
in your field — either directly or through thought leadership. Here are three ways to advance in your career and become a leader.
1. Supervise a team of PAs
Chris Davis, PA-C, supervises a team of six PAs at
Sutter Health
that successfully handle 1,400 cardiovascular surgery cases a year. Such a case load requires some unique juggling abilities. Chris and one other permanent PA handle the cases with a dynamic stream of rotating locums PAs. At any given time, Chris might be trying to fill a hole in the schedule with over two dozen possible locums. He remembers who's in the Grand Canyon on vacation, who just had a baby, who needs time to recover from an operation, and countless other details so that he can continue to weave the fabric that is his team. What's the golden thread that makes it all work? "If you want people to help you cover a need, treat them with fairness and respect," Davis says, without a moment's hesitation. "If I'm going to ask one of my PAs to stay longer than their 14-hour shift to help cover for another PA who had to take her cat to the vet, that first PA needs to know that I know what that request means and that I'll treat her fairly when she needs help." Davis also finds ways to delegate some of the administrative tasks. "I rely on my CompHealth recruiter a lot to help me find the right locums to step in when needed. Sometimes scheduling feels more like a high-wire act, but it's just one of the many administrative tasks that support the well-being of my entire team." [caption id="attachment_17066" align="alignright" width="231"]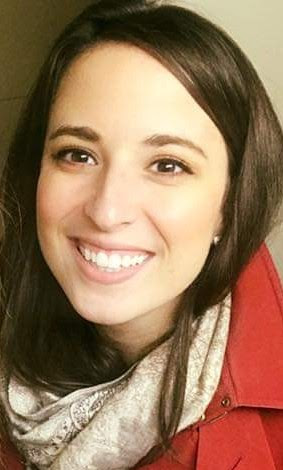 Jamie Koumoundouros, PA-C[/caption] In addition to managing scheduling, PAs in team leadership roles help maintain a sustainable work environment for advanced practitioners. Jamie Koumoundouros,  PA-C, in neonatology at
Seattle Children's Hospital
, commented on the important role advanced practice provider (APP) managers play at their large facility. "Our provider managers are the voice for all our APPs. We aren't in the meetings that they attend and we trust them to know our needs and speak on our behalf. They may address salary issues, determine the impact of an influx in patient load, decide at what point units are overworked or at what point we need more advanced practice providers within the facility," stated Koumoundouros. These team leadership roles help all PAs enjoy the benefits of more sustainable work environments.
2. Conduct and share research
Another way PAs can develop their careers is through thought leadership. Beyond clinical work, PAs can advance medical knowledge by conducting their own research and sharing that research at medical conferences. This form of leadership has helped increase respect for PAs within the medical establishment. "I remember sharing my research on neonatal care at the American Association of Pediatrics conference in 2017," said Koumoundouros. "I spoke to a physician afterwards who thanked me for helping expand his perception of the role PAs can play in our medical community. Conferences don't usually consider PAs as contributing researchers. As more of us share our research, this should continue to change." SEE ALSO:
Why I changed specialties as a PA
3. Educate post-graduate students
Many PAs don't stop with a master's degree. They continue their education through post-graduate programs and working to gain clinical experience in different specialties. These programs provide the opportunity for seasoned PAs to mentor and teach new PAs, which many find rewarding. "Post-graduate training is especially important in pediatrics, because many clinical rotations don't include a lot of hours serving pediatric patients," explained Koumoundouros. "When I came to Seattle Children's Hospital three years ago, they had only ever had one PA working in the hospital. Now they have an entire fellowship program that allows PAs with their master's degrees to get a year of additional clinical experience. That's quite a change in three short years."
Becoming leaders
PAs have numerous avenues of advancement available to them that require stepping into formal leadership roles, both as team leaders and thought leaders. As more and more PAs serve in leadership capacities, perception of PAs as integral and skilled members of the medical team will continue to open new doors and new possibilities. Looking to advance in your PA career
? View today's
PA job opportunities
or give us a call at 800.453.3030.