Physician recruitment is incredibly competitive. Physicians have myriad opportunities and often know exactly what they're looking for in a new position. That's why it's important your job description offers the right details to draw the attention of top-quality candidates.
Whether you're seeking early career candidates or experienced leaders, the elements you include or leave out of your job description will influence the type of applicants you attract. Here are seven details that are important for both permanent and locum tenens physicians.
1. Compensation
Compensation, of course, is typically negotiable, and organizations rarely want to publish a firm number. But physicians will want to have some idea of the compensation level. If possible, consider including a potential salary range. Or, if compensation will be generous, you can include language such as "highly competitive compensation" or "lucrative salary" to pique the interest of candidates.
2. Overall financial package
Salary is just one component of the overall financial package. Be sure to mention any other incentives, such as loan repayment options, sign-on bonuses, performance bonuses, or relocation expense reimbursement.
Compensation is an important factor when it comes to physician satisfaction. A CHG Healthcare survey found that 75% of physicians reported that compensation is one of the most important things they were looking for in their career.
New medical school graduates often have tremendous loan burdens, notes Roberta Margolis, a veteran recruiter for CompHealth's permanent placement division. Most of these new graduates are hoping for some kind of loan payback program from their employer. Loan repayment incentives can help you attract early career physicians, while performance and other bonuses may entice those further along in their careers.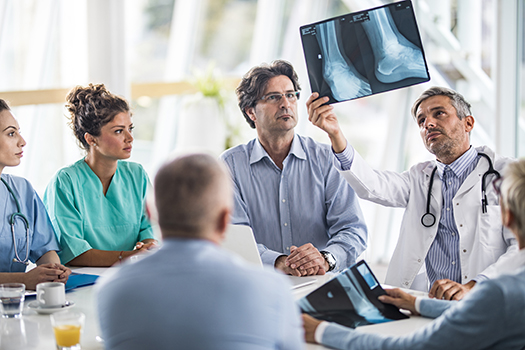 3. Type of practice
Beyond dollars and cents, physicians are keenly interested in the practice itself. Is it office based, outpatient only, or inpatient as a hospitalist? Is it a more old-fashioned practice with both inpatient and outpatient components? Is it a solo-physician or multi-physician practice?
If you have a low patient volume, be sure to highlight it. But if patient volumes are high, you might indicate that by describing it as a "very busy practice." While this may be less appealing to physicians, it's also important to be truthful, says Margolis.
Another noteworthy distinction is between a well-established practice and one that will require some development. Some physicians want to "walk into an established practice and hit the ground running," says Margolis. But if you're looking for a "practice builder," it's good to note that in the job description.
Dr. Mandaar Gokhale, a locum tenens physician who regularly reviews job descriptions for potential locums assignments, says that he always wants to know patient volume, the presence or absence of mid-level providers, and even the type of EMR used in the practice.
4. Schedule details
More than ever, physicians are seeking to maintain a healthy work/life balance. So they will want to know how much PTO is available, the typical work schedule, and the call schedule. Will weekends be required? How often? What about nights and evenings?
But the perfect schedule looks different to every physician. Some want four-day work weeks. Some want to work seven days on, then seven days off. "I much prefer 12-hour shifts," says locum tenens physician Dr. Tom O'Mara. "If I'm going to travel for work, I may as well be working as much as possible."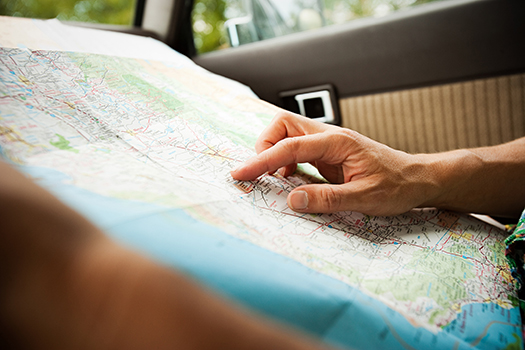 5. Location
"Usually the location is the first thing my attention turns to," says Dr. Colin Zhu, an osteopath and family practice physician. "Personally, I am very particular about where I would like to be."
Take care to mention any appealing features of the location, says CompHealth recruiter Shari Berman. Get descriptive, using phrases like "minutes from the coast" or "an outdoor paradise." Also call out proximity to a big city or a university. But don't shy away from acknowledging a rural setting — some physicians prefer to work in rural areas where they can make a big impact.
6. Career development opportunities
Whether physicians are just beginning their careers or looking to take it to the next level, they will be interested in any notable career development opportunities. Things to highlight include teaching or administrative components, as well as leadership positions like medical director or faculty program director. Note partnership opportunities and, if it's a large organization, emphasize the availability of ample room for growth.
7. Work environment
Physicians are happiest in an environment where they feel valued and believe their ideas are welcomed. Also, physicians are often passionate about their healing mission. So, in addition to emphasizing a "collegial work environment," it may be helpful to discuss the organization's vision and mission. That way, physicians can evaluate whether those values align with their own.
Additionally, physicians want to know the clinical environment and the role they'll play when stepping into an assignment. "I want to make sure that if it's an inpatient, I want it to be clear: is there clinic, consult, am I going to act as a medical director or just the staff," says PM&R physician Dr. Mojgan Sabre.
The bottom line is you can improve the effectiveness of your recruitment efforts — and attract the exact type of candidates you're looking for — by crafting job descriptions that speak clearly to the needs and concerns of physicians.
Do you need help recruiting providers for your healthcare facility? Give us a call at 800.453.3030 or complete the form below.
Article updated June 22, 2022