Due to the ongoing physician shortage, millennial physicians are in high demand.
"They're being courted aggressively and heavily everyday by multiple people," observes Victoria Fournier, a senior consultant for CompHealth's permanent placement division. "If they apply to five jobs, odds are they're going to get offers at every one of them."
This provides young physicians considerable leverage and challenges healthcare organizations of all sizes as they compete to attract needed physicians.
Getting on the calendar of a millennial physician for a site visit and closing the deal can be done; however, healthcare organizations need to be attentive to what millennial physicians care about.
Find out what matters to millennial physicians, how they compare to those who are further along in their careers, and what recruiters and healthcare organizations can do to successfully attract them.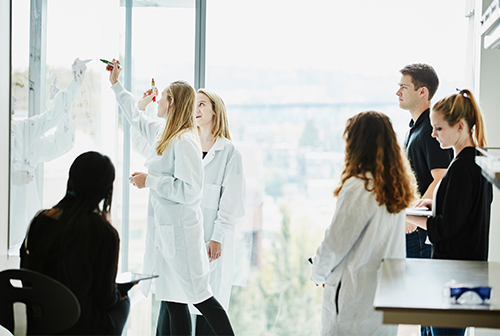 1. 'Work/life balance' is a fluid concept
Work/life balance can mean different things to different job seekers and is usually a high-priority item for millennial physicians. "It's never been as important as it is now," says Lisa Goldstein, a senior consultant on CompHealth's hospitalist, emergency medicine, and infectious disease team.
The starting point is to understand each physician's own unique vision of what work/life balance looks like for them. This can sometimes be influenced by the practice area.
"For some it's a four-day workweek, for others it's a no-call or low-call burden so that when you're off you're really off," says Fournier. "Flexible schedules, like seven-on and seven-off, have also become a popular item."
The seven-on and seven-off schedule can be an especially useful tool for organizations located in rural areas. The schedule provides millennials — who often prefer to live near metro areas — the opportunity to "live wherever they want to live and just fly in and do their seven days and then fly out back home," Fournier points out. 
Many millennial physicians want some ability to craft their schedules, as well as six weeks of paid time off.
The bottom line is that millennial physicians want flexibility and autonomy, and the most successful organizations are thinking outside the box to fulfill those wants.
2. Money talks
Savvy healthcare organizations might consider offering physicians who are in their last year or two of training monthly stipends if they sign an employment contract.
"They want the money sooner," says Goldstein. "They want the money in their hands."
Stipends could range anywhere from $1,000 to $2,000 a month. For these incentives, contracts can stipulate that the money be paid back to the healthcare organization if the physician later decides to take another job. This can be a productive strategy as it is more common now for young physicians to back out of employment contracts. They are often motivated to accept such offers because they are usually paid little as residents and have huge student-debt burdens.
"It incentivizes them to not keep shopping," says Fournier. "So that's been a very valuable recruitment tool."
Locations that are more difficult to recruit to can also attract candidates by offering signing bonuses and year-by-year student-loan-repayment stipends.
3. It's OK to talk about money early in the process
It used to be taboo to talk about compensation before the site interview, or even before the end of the hiring process. Now physicians want to know more details about the money upfront.
"If a physician applies for five places, they're going to get five responses," says Fournier. "If three places disclose what the compensation is and it's strong, and two places don't disclose, applicants are going to eliminate those two off the list. If you're not courting these candidates and you're not telling them what's in it for them, your competition is, and their position will get filled first."
Disclosures should be specific, Fournier says, to be effective.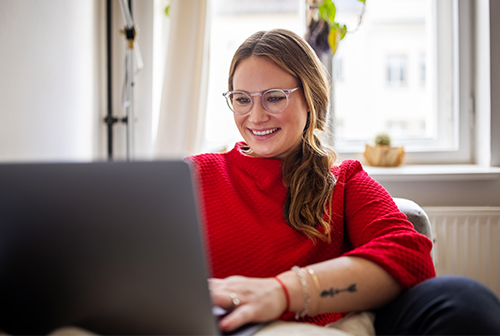 4. Culture matters
Millennial physicians want to work for physician-centric and physician-led organizations; they want their input to be valued; and they want a healthy work culture.
"Everyone wants a good team environment," Goldstein says. "They want respect, and they want to make sure they're valued as part of the medical team. They want camaraderie."
Recruiters, especially for organizations in less desired locations, might consider inviting physicians with similar interests to go out for dinner with applicants who come for on-site visits. These informal exchanges can often better demonstrate the quality of life in more rural areas. "Sell your community as well as your job," Goldstein recommends.
5. Speed and decisiveness is key
Healthcare organizations who don't act quickly and who don't continue to court applicants throughout the process will have vacancies for a long time, Goldstein cautions.
"It is extremely dry out there in terms of candidates," Goldstein says. "If you see a candidate and they look good to you, they're going to look just as good to someone else. Don't lose them because you feel like you need to explore more."
Recruiters should look for ways to streamline the process and to get traction with candidates early. For instance, they could let applicants know they have received their CV the day they get it and tell them they will let them know whether there is interest within the first 48 hours. Recruiters might also ask their medical directors to carve out time on their weekly schedules to talk to candidates.
"They have to do everything they can when a candidate is presented to them to shorten the process," Goldstein recommends. "It's a candidate-driven market, and everybody is grabbing at them." 
Making your organization attractive to millennial physicians
With so many healthcare organizations looking to hire new physicians, knowing how to attract millennial talent will help you compete in a tight market. By offering flexible schedules, being transparent about salary, and offering insight into your organization's culture, you can draw interest to you organization. And when you find a good candidate, you'll need to act quickly to ensure they don't accept an offer elsewhere first.
CompHealth can help you find the right physicians to staff your facility. Give us a call today at 800.453.3030 or complete the form below to speak to a representative.