Locums assignments are a great way to make extra money, experience new practice settings, or travel to new places. If you're a physician, PA, or NP who has thought about locum tenens but aren't sure where to start, here are some helpful tips and a list of questions to get you started.
What do you want from locum tenens?
Finding the right locum tenens assignment depends on what you are looking to get out of it. Are you in between jobs and looking for something temporary while looking for a new job? Or are you looking to make a little extra money on the side? Maybe you want more schedule flexibility and control over your career. If you can communicate what you're looking for right up front, it will help your locum tenens recruiter find an assignment perfectly tailored to your individual needs.
"From my very first call with a physician I am trying to find out their needs and wants — how locums may fit into the rest of their life and career and what they want to get out of the experience," says Trish Reinhardt, a CompHealth physician recruiter.
Finding the right fit
The more information you can give your locum tenens recruiter, the better they will be able to find an assignment that is a good fit for you.
"I ask them about their housing preferences, if they have travel companions or pets that come with them," Reinhardt says. "This helps me get to know their personality a little better and prepares me for finding them the right job in the future."
Although some physicians find locums work directly with local healthcare facilities, most work through a third-party recruitment agency like CompHealth to do all the heavy lifting. When you first connect to an agency recruiter, here are the types of questions you should expect while they are getting to know you.
Questions your recruiter will ask
What is your current work situation and how would locums work around it?
What do you want to get out of your locums assignment?
What is your availability over the next few months?
How often do you want to work?
What hours and shifts do you prefer?
How much do you want to make?
Which states or cities do you want to work in?
What type of practice settings and working conditions do you prefer?
In which states do you have active medical licenses?
What is your clinical experience, especially over the past 24 months?
What procedures have you performed?
What specialties/sub-specialties have you practiced in?
What are your current certifications?
Do you have any malpractice claims?
Can you obtain three references from physicians willing to vouch for your clinical skills?
Would anyone be traveling with you?
What would your housing preferences be?
What places are you interested in visiting?
What are your hobbies?
In addition to answering the questions above, you also should have an updated CV.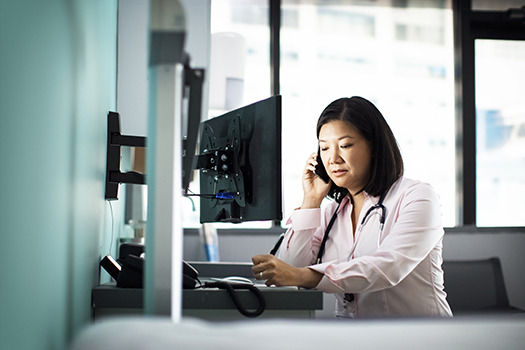 Questions to ask your recruiter
Be sure to take advantage of the time you spend with your recruiter to get answers to your questions as well. Here's a list questions you should consider asking your recruiter.
How long does it take to become credentialed to work and what does the agency do to help facilitate that process?
If I need to get licensed in a new state, what assistance do you provide in the process?
What specific expenses are paid for? (e.g., licensing, airfare, hotel, car rental, etc.)
What are the housing options?
How do I report my time and submit reimbursement requests?
When and how will I be paid?
What assignments are available in my specialty?
What malpractice coverage do you provide?
"A recruiter should really be a resource. Our job is to focus on how we can help you achieve your career goals," says Simon Parsons, a CompHealth physician recruiter.
CompHealth recruiters are different from other staffing agencies because they work exclusively with providers or client facilities, not both. As a result, they are also focused solely on finding you the perfect job.
"My job as a recruiter is to work as a team with the provider, I'm their advocate," says Jill Sansom, a CompHealth physician recruiter. "To find the best possible fit, my job is to get to know you. This starts with the very first phone call."
CompHealth has helped match physicians, PAs, and NPs with the perfect locum tenens jobs for more than 40 years. To speak with a recruiter, give us a call at 800.453.3030 or view today's locum tenens job opportunities.