[caption id="attachment_4205" align="alignright" width="300"]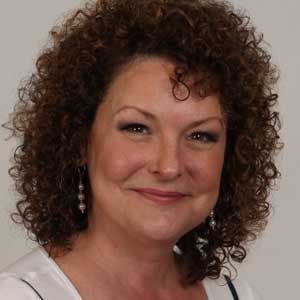 CompHealth vice president Stephanie Rollheiser[/caption] At CompHealth, we have the opportunity to work with a lot of great young doctors. After years of medical school and residency—and mounds of student debt—we find that most of them can't wait to land that first job and start making money. There's just one problem. Though their schooling has prepared them to work with all kinds of patients and in all types of medical settings, most doctors are not as comfortable dealing with contracts and negotiation. Here are a few things doctors should be aware of before signing on the dotted line.
Don't skip over things you don't understand. Contracts can feel like they're written in a different language. If there's a term you don't understand, ask for clarification. It may come back to haunt you if you don't.
Get it in writing. You may be promised a lot of things during the "wine and dine" phase of the recruitment process. If those promises are not included in the contract, they don't exist.
It's okay to ask about money. If a practice is not willing to talk about the health of its finances, it could signify that the doctors are not good at managing money or have something to hide.
Ask about long-term plans. A practice's future plans will not only affect your opportunities for growth but may create added responsibility. It's important to know, for example, if a practice plans to open a new practice and whether you'll be asked to bear a portion of the construction costs.
Know the difference between salary and compensation. While a high salary will naturally catch your eye, it's more important to look at the total compensation package—from the 401(k) offering to malpractice coverage.
Understand the payor mix. You should know what type of patients the practice is seeing—Medicare, Medicaid, private insurer—and what payment contracts have been negotiated.
Use a contract attorney. Not only is it absolutely necessary to have an attorney review all documents before you sign, it's important to use a lawyer who specializes in healthcare and understands the rules and regulations of the geographic area where you will practice.
It's important to remember that the best opportunity for negotiation is before you sign the contract; once you're on the team, it becomes much more difficult to revise the terms of your employment. However, the goal of the negotiation process is not to get
everything
that you want. There will always be some things that are not negotiable or not open for debate—but that doesn't mean you shouldn't ask. Detailed questions and in-depth conversations help you understand what is most important to the practice and likewise help the practice understand what's important to you. Once everything is out on the table, you can make an educated decision about whether the opportunity will provide the things that are most important to you. For more contract tips and resources, check out this
contract negotiation checklist
.
This post originally appeared on the
HealtheCareers.com
blog.