This series is a deeper dive into what it's like to work as a locum tenens physician. For this article, we spoke to general surgeon Dr. Jon Bowersox. He shares how he turned to locum tenens, escaping the politics and "test driving" new places to practice.
In 2012, Dr. Jon Bowersox, a general surgeon for nearly 20 years, was in the process of changing employers. "I had just come back from overseas and was waiting for a contract to come together," he says. With a gap in employment and not wanting to go multiple weeks without pay, he decided to try something he'd never done before — he took a locum tenens assignment. That was his first toe in the water.
A few years later, Dr. Bowersox turned to locums for the second time in his career. This time because he was just ready for a change. "I didn't like the hospital's quality and the people where I was practicing," he says. "My wife was in graduate school at the time in California, so we were kind of locked there so I thought I would try locums."
Dr. Bowersox's second experience as a locum tenens general surgeon was just as successful and rewarding as the first. Fast forward to the present day, and he's what you would call a fulltime locum tenens general surgeon. He finds that when it comes to shaping his career and lifestyle, the flexibility and independence that come with working locum tenens can't be matched.
Locum tenens vs. permanent position
With so much experience in both categories, Dr. Bowersox can talk candidly about the differences between working as a locum tenens surgeon and working for a permanent employer. "The positive in working locums is that you don't get involved in hospital politics," he says. "The negative is probably you're not fully part of the team at the hospital." If politics do, in fact, exist, you don't have much say in them!
For Dr. Bowersox, another positive that comes with locums is the periodic change in scenery — the opportunities to meet new people and be introduced to different methods, approaches, and philosophies. He admits that the arrangement might not be for everybody, but in his case, it aligns well with his background. "I was in the military as well as academic medicine," he says, "and I think both of those gave me a comfort level in experiencing new environments, and going and not expecting things to be done my way but trying to fit into a new role."
Your first day as a locums physician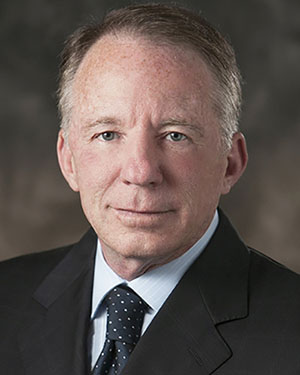 A physician getting ready to start his or her very first locums assignment might wonder what the first day will be like. After completing so many assignments himself, Dr. Bowersox can offer a good description. The first item of business, in his opinion, is becoming familiar with the electronic health record system. After that, he'll probably spend time touring the various touchpoints of the assignment — in his case, the emergency department, the operating room, and the ICU. Making sure he has access to all of these areas is obviously a top priority.
The amount of time spent in onboarding and orientation, however, varies by assignment. "I've got to say the introduction has ranged from a very formal half-day session the day before my assignment starts to starting the morning of call," he says. And although it's probably the exception, in certain instances an official orientation has had to wait for later in the shift when things aren't as busy. "With some assignments, I've completed four or five consults before I even have computer access."
Given that the first day on the job can be somewhat unpredictable, Dr. Bowersox recommends modifying your expectations accordingly. "Say in the military, you move to a new assignment or a new academic medical center, people expect you to become ramped up over a period of a couple weeks. With a locum assignment you're on board from the minute you hit the ground."
An average day for a locum tenens general surgeon
Once underway, Dr. Bowersox finds that the day-to-day activities of a locum tenens general surgeon aren't that much different than those of a surgeon working in a permanent position. "Doing trauma acute care surgery general surgery assignments, I've found in general you don't have the same elective practice, you don't see patients preoperatively in the office and set them up. That's probably the primary difference."
With acute care surgery, on the other hand, he finds almost no change at all. "Obviously, you're meeting the patient for the first time anyway right before surgery, so I found that hasn't been a significant factor, and the expectation is that you will be able to do whatever comes along."
One characteristic or opportunity that he does miss, however, is the continuity of care. "You're not able to follow the patient after you leave your assignment," he says, "other than indirectly." As a result, he makes special effort at the end of each assignment to ensure a successful handoff of patients, whether that's to a permanent physician or another locum tenens general surgeon like himself.
Covering call as a locum tenens general surgeon
In most of his assignments, Dr. Bowersox finds that his primary purpose is to relieve the call burden of the permanent surgeons on staff. "I think centers — when they look at bringing a locum in — are naturally considering the schedule that's most wearing on their existing surgeons and trying to alleviate some of that with help from the outside," he says. Put into practice, this could mean any number of schedules, from working 12 hours in hospital, followed by 12 hours of backup call, to providing 24/7 trauma call for a certain number of days in a row.
How busy he is on call varies from assignment to assignment. For example, at a critical access hospital there is a considerable amount of downtime because your only responsibilities are to cover call. "They obviously need a surgeon there for whatever comes through the door, but it's not very frequent," he says. At the other end of the spectrum, he covered two hospitals in Milwaukee and was constantly engaged during the daytime.
"The trauma center where I'm at now I've been probably working 12 hours of billable time and four more to finish work with all the stuff that you don't bill for," he says. "So, it's variable. Of course, you have the opportunity before accepting an assignment to see if that's what you're looking for. CompHealth has been really good about being accurate about what the job position is going to entail."
With so much call on the table, Dr. Bowersox recommends learning about some of the expectations and supports associated with the assignment — for example, callback radius and response time, the availability of a call room, meal support, parking plan, and other resources. He says that locum tenens surgeons shouldn't be bashful about asking about these important aspects of the job. "You're not inventing the wheel," he says. "These are concerns the existing surgeons have had to deal with, so they're already worked out. It's just a matter of bringing them up and making sure you have all the information."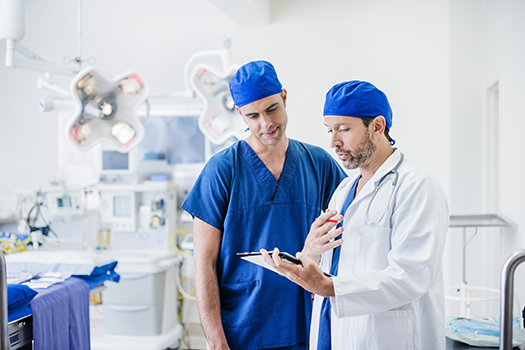 Discovering new places
As an on-call locum tenens surgeon, Dr. Bowersox definitely has the occasional "down time" to consider. He spends these moments in a variety of pursuits and hobbies — from enrolling in distance learning courses for a graduate degree, to photography, reading, and exercising. He keeps his locum assignments short — usually no more than a week — to limit time away from family. Often he'll take an assignment simply for the opportunity it gives him to explore a certain area of the country or even "test-drive" the possibility of becoming one of the locals.
By "test-drive," Dr. Bowersox means really getting to know an area, a hospital, a clinic, a staff, before accepting a position as a permanent surgeon. "It certainly depends on the assignment, but at pretty much every assignment I've accepted I've afterwards been offered the opportunity to continue as either a contract or full-time employee," he says. According to Dr. Bowersox, locums is the perfect tool for determining whether a particular position is a good fit or not.
Finding the right career path
The list of rewards and advantages to working as a locum tenens surgeon go on — as evidenced by Dr. Bowersox's experiences. The longer he does it, the more certain he is that locum tenens is the right career path for him, at least for now. "It's a great fit for me."
Want to learn more about locum tenens for general surgeons? Give us a call at 800.453.3030 or view today's locum tenens general surgeon job opportunities.