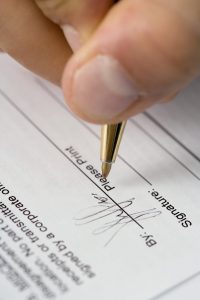 Negotiating your first physician contract can be a daunting task. You have just finished years of training and are finally ready to move on from residency into full-fledged practice. Often there is a temptation to just take the first job that is offered and get to work. However, it is important to remember that all terms of an employment contract can be negotiated, not just the compensation.
Use An Attorney
CompHealth Group President Melissa Byington recently wrote an article on this topic on the
Student Doctor Network
. In it she makes several recommendations, the first is to use an attorney. Attorneys bring expertise in contract law and knowledge that can help you ensure you are making decisions that protect your interests.
Identify Expectations
Her second tip is to identify the expectations of both yourself and the facility. Your contract should specify things like the expected hours of work and overtime plans. It should also state how many patients you will be expected to see.
Negotiate All Elements of Compensation
Compensation is a major part of any employment contract and should be negotiated. It is important to remember to negotiate your total pay in addition to any potential bonuses, revenue sharing, moving expenses or signing bonuses. Anything that is not included in the contract is potentially money lost.
Know Your Benefits
Your contract should also outline the full benefits package you are to receive. In addition, ensure that it includes vacation time, sick time, leave and other times when you may need to be away from work. Malpractice insurance is another big part of any contract and ensure you know what is covered and the details of that coverage. No one starts a job thinking about quitting but an employment contract needs to include the specific length of the contract and provisions for terminating the contract with and without cause. Non-compete clauses should also be agreed upon.
Read the full article on Student Doctor Network. 
Not Ready to Sign a Contract?
There are other options than just starting a permanent job. Working locum tenens right out of residency is a great way to get to know different practice settings and areas of the country. Taking a few locums assignments may be just what you need to identify exactly where and what you want to do. Curious if locums might be right for you? Call one of our recruiters at 800-453-3030 or
check out our current job openings.